White people invited to pay for black people's drinks at bar in 'Reparations Happy Hour'
People of colour each handed $10 bills as they entered bar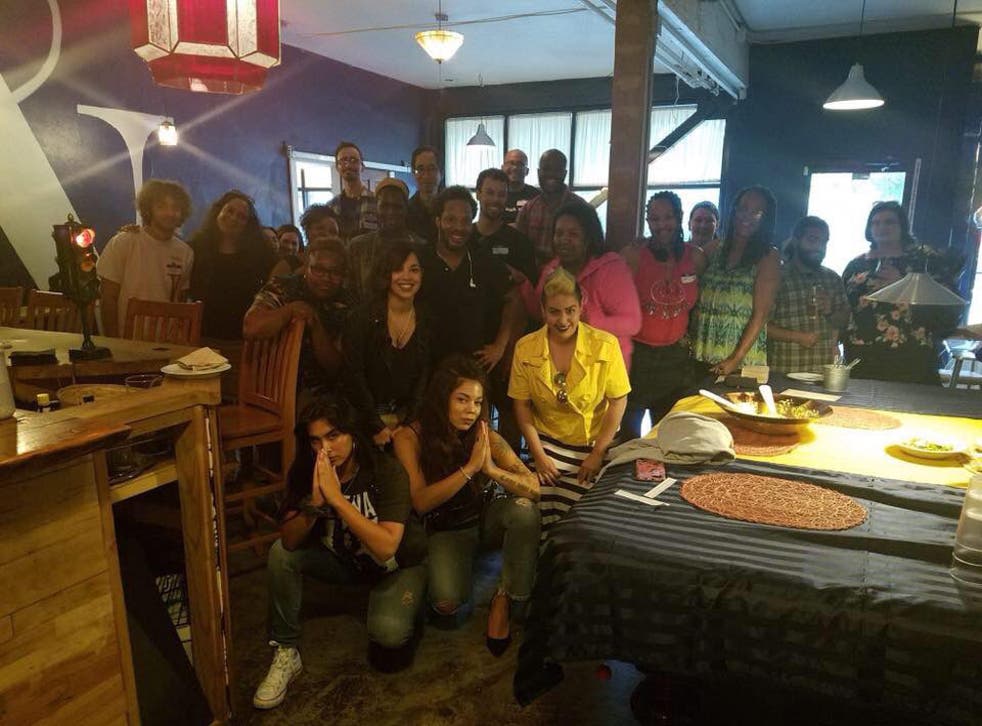 In Portland, Oregon, organisers of the "Reparations Happy Hour" invited black, brown and indigenous people to a bar and handed them $10 bills as they arrived, a small but symbolic gift mostly funded by white people who were asked not to attend.
Brown Hope, a local activist organisation, wanted the event, which was held Monday, to be a space for people of colour in a mostly white city to meet one another, discuss policy issues and plan potential action.
While it was far from the full-scale reparations sought by some as penance for the horrors of slavery and continuing racial injustice, Cameron Whitten, the 27-year-old activist who organised the event, said there was one similarity: It made attendees feel as if their pain was valued and understood.
"It was only $10, but when I saw them I saw their eyes light up," he said. "What I saw there was that people felt like they were finally seen."
Whitten said he hoped the event, in addition to building community, would call attention to reparations — the concept that black people should be financially compensated for the generations of trauma that preceded them. Anticipating some criticism, he said the event was not meant to diminish the seriousness of the reparations issue.
World news in pictures

Show all 50
The subject has been the source of spirited debate but has not attracted widespread support. In 2016, an Exclusive Point Taken-Marist Poll found 68 percent of Americans were opposed to reparations, including 81 percent of white people. Among black people, 58 percent supported it and 35 percent were opposed.
Activists are pinning hopes on H.R. 40, a bill introduced in Congress in January 2017 that would study reparations proposals. Ron Daniels, the president of the Institute of the Black World 21st Century, a group that supports reparations, said they would be necessary for America to "fully heal itself."
Register for free to continue reading
Registration is a free and easy way to support our truly independent journalism
By registering, you will also enjoy limited access to Premium articles, exclusive newsletters, commenting, and virtual events with our leading journalists
Already have an account? sign in
Register for free to continue reading
Registration is a free and easy way to support our truly independent journalism
By registering, you will also enjoy limited access to Premium articles, exclusive newsletters, commenting, and virtual events with our leading journalists
Already have an account? sign in
Join our new commenting forum
Join thought-provoking conversations, follow other Independent readers and see their replies