Republicans work to thwart investigation of Donald Trump's Russia ties and conflicts of interest
Preventing Democrats from holding vote on House floor would effectively kill attempts to look into the President's alleged corruption
Rachael Revesz
New York
Thursday 23 February 2017 17:10 Comments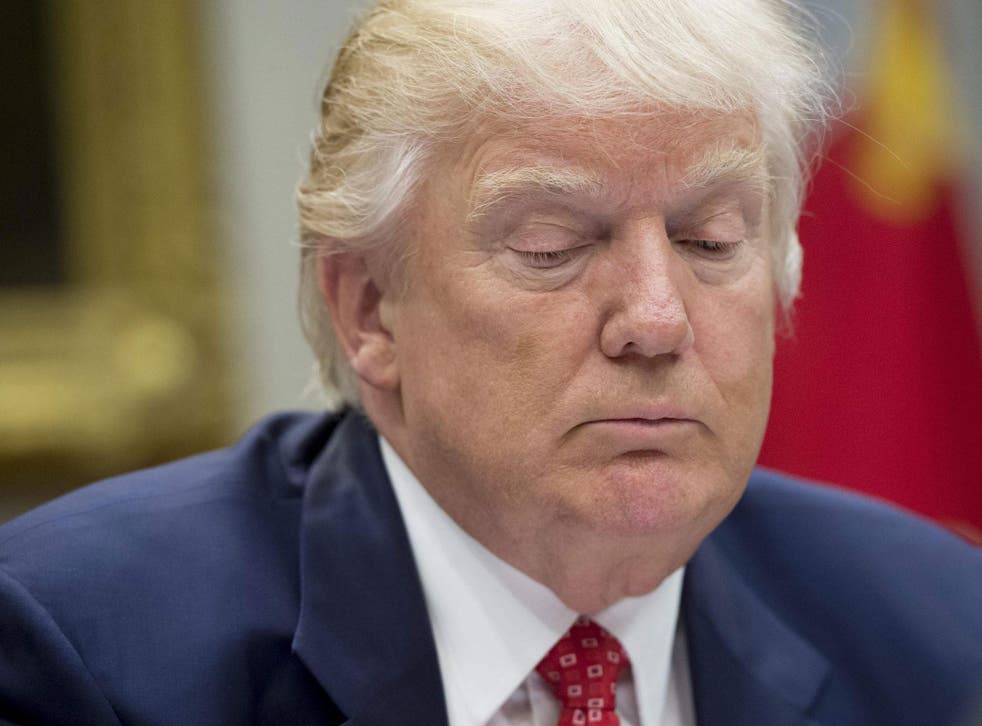 Republicans are planning to prevent an investigation into President Donald Trump's alleged conflicts of interest and his ties to Russia.
Democratic Representative Jerry Nadler will send a proposal to investigate the President to the House Judiciary Committee, which has 14 days to act before Mr Nadler can bypass them and take the proposal for a vote in the full House.
The resolution will most likely be killed by the Republican-led committee, preventing the bill from moving forwards.
By avoiding a full House vote, it spares many Republicans from having to defend their vote not to investigate the President. Many Republicans have been urged by town hall attendees to vote in favour of such an investigation.
"Unless the resolution is reported by the committee within 14 legislative days, either favorably, unfavorably or without recommendation, then it can be brought up on the House floor immediately thereafter, so the committee plans to address this resolution next week," said one House Judiciary Committee aide in a statement to Politico.
The panel vote on Tuesday has been planned for a busy news day, just hours before President Trump will give his first address to Congress, effectively burying the vote among a sea of headlines.
Blocking the resolution next week might be tough for certain Judiciary Committee Republicans. One of them is Jason Chaffetz, the Chairman of the committee on oversight and government reform, who has been criticised for not investigating Mr Trump.
He has only pursued investigations against Counselor to the President, Kellyanne Conway, for pitching Ivanka Trump's brand during a television interview.
He is instead focused on looking into media leaks about Mr Trump's ties to Russia, as opposed to the President's alleged ties themselves.
The vote will come shortly after a wave of town halls which were flooded with angry, frustrated voters, who shouted down politicians like Mr Chaffetz, Congresswoman Marsha Blackburn and Senator Tom Cotton.
The President insisted the protests were organised by "thugs and liberal activists".
White House Press Secretary Sean Spicer said some people were "clearly upset" but added that there was a "bit of professional, manufactured base in there".
The President has also been accused of corruption as his real estate empire has not been liquidated and put into a blind trust.
Instead, his two sons are running the business and he retains branding rights and royalties for existing business which he will return to after the Presidency.
He has still not released his tax returns, and Ms Conway said in a recent interview that he had no plans to do so because he won the election.
Register for free to continue reading
Registration is a free and easy way to support our truly independent journalism
By registering, you will also enjoy limited access to Premium articles, exclusive newsletters, commenting, and virtual events with our leading journalists
Already have an account? sign in
Join our new commenting forum
Join thought-provoking conversations, follow other Independent readers and see their replies