Sebring: Residents of Ohio town with raised levels of lead fear they could be the next Flint
Schools have been shut and a criminal investigation has been launched
Andrew Buncombe
New York
Tuesday 26 January 2016 17:53 Comments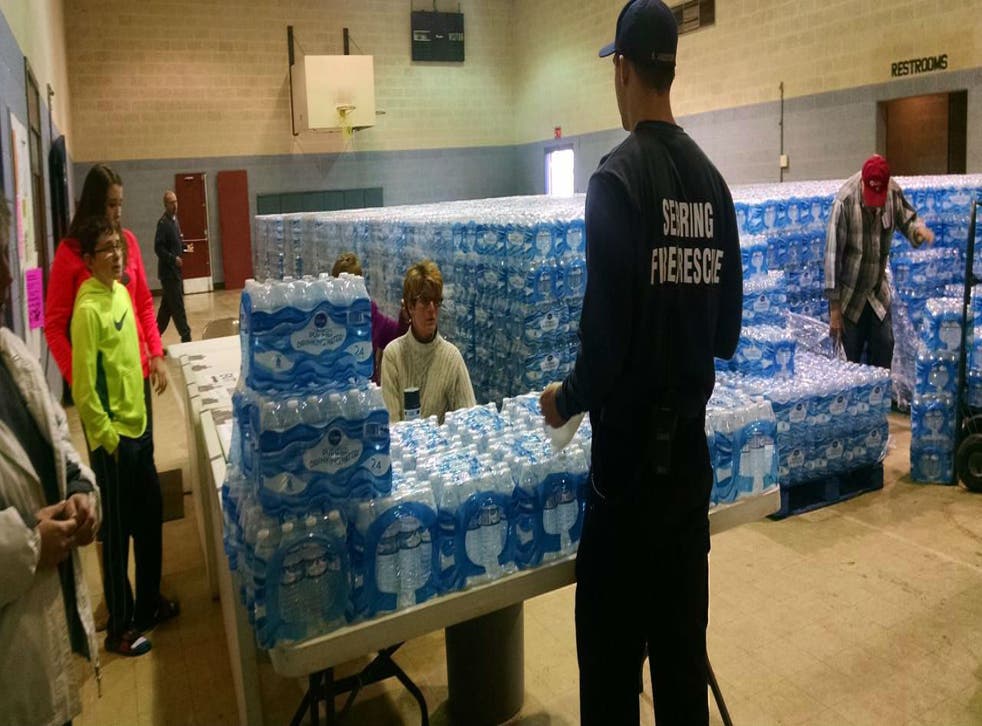 Residents in the Ohio town of Sebring fear they may the next Flint, after officials launched a criminal investigation after elevated levels of lead and copper were found in local tap water.
Officials from the Ohio Environmental Protection agency have launched a probe and the town has told children and pregnant women not to drink the water. Schools have been shut while further tests are carried out.
With a drinking water crisis playing out amid an international glare in the Michigan town of Flint, residents in Sebring fear they could be the next citizens to fall foul of crumbling infrastructure and inadequate maintenance.
On Monday night, local resident packed a meeting to demand answers to what was going on.
Local media said there was standing room only inside the Village Hall as residents came with many questions, but received few answers.
The village council threw out their original agenda in order to address residents' concerns, but told them many the answers would have to come from the county health department or the Ohio EPA.
"A lot of us have kids at home, we're extremely afraid and we need a mayor to stand up, be honest with us, hold people accountable and fix this problem," said one resident, according to Fox News.
Mark Hughes, a businessman who owns the Royal Star Diner, said everyone wanted straight answers.
"It's a witch hunt right now, I just want some good answers, I want to know the truth, I want to know if somebody did know about this," he said.
Councillor Kenneth Flowers told The Independent that officials were trying to get to the bottom of what happened. "We want to make sure this does not happen again," he said.
Schools in Sebring have been shut for three days after fears were first raised last week after the unusually high levels were found in homes.
On Sunday, the Ohio EPA said it is taking steps to revoke the license of James Bates, Sebring's Water Superintendent.
"The agency also has reason to suspect that the operator falsified reports, so it has opened an investigation and is requesting assistance from US EPA's Criminal Investigation Division," the agency said in a statement.
The concerns in Sebring, a town of around 4,000 people located 60 miles south of Cleveland, comes as 100,000 people in the city of Flint have been forced to drink bottled water.
A state of emergency has been declared and several investigations, and number of lawsuits have been filed. Activists in the blue collar Michigan town, which has a large African American population, say the crisis underscores the need for investment and innovation in the nation's aging infrastructure.
Register for free to continue reading
Registration is a free and easy way to support our truly independent journalism
By registering, you will also enjoy limited access to Premium articles, exclusive newsletters, commenting, and virtual events with our leading journalists
Already have an account? sign in
Join our new commenting forum
Join thought-provoking conversations, follow other Independent readers and see their replies