Revealed: Marilyn Monroe called Jackie Kennedy to confess to affair with 'drug addict' JFK and was told 'that's great, I'll move out and you have all the problems'
New book reveals First Lady's affair heartbreak, and also alleges assassinated US president and his wife regularly injected amphetamines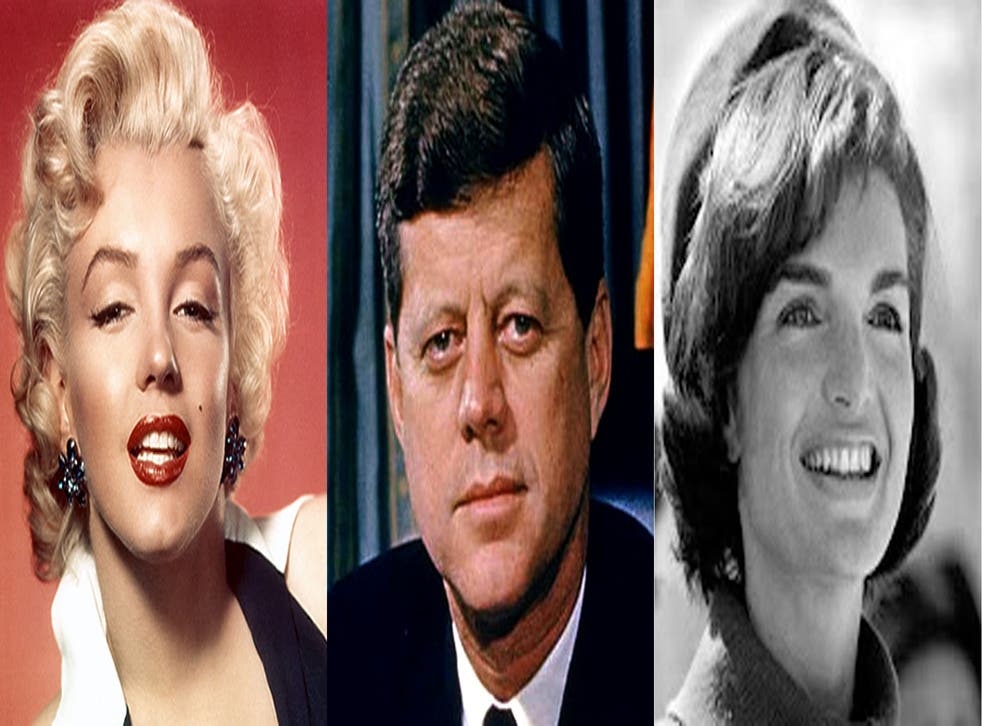 Marilyn Monroe telephoned Jackie Kennedy to confess to having an affair with her husband, only to be told: "that's great, I'll move out and you have all the problems".
The revelations are disclosed in a new book detailing the marital tensions between John F Kennedy and the First Lady during the final year of the assassinated US President's life.
In These Few Precious Days: The Final Year of Jack with Jackie, author Christopher Andersen describes how the First Lady normally turned a blind eye to JFK's cheating, but his relationship with Monroe 'seemed to bother her the most'.
According to the book, excerpts of which are being published in the New York Post, Monroe fully believed the President was going to leave his wife and marry her, reportedly telling her friend Jeanne Carmen "Can't you just see me as First Lady?"
The book goes on to quote the late actor Pater Lawford, who married JFK's sister Patricia in 1954, as saying Monroe called Jackie Kennedy to confess to the affair and to tell her that her husband had already agreed to leave his family and set up home with the actress.
Kennedy is said to have responded: "Marilyn, you'll marry Jack, that's great… And you'll move into the White House and you'll assume the responsibilities of First Lady, and I'll move out and you'll have all the problems".
Despite her apparently laissez-faire attitude to the affair, Jackie Kennedy is believed to have suffered deep emotional pain over JFK's cheating, and his relationship with Monroe was considered the cause of much distress.
Other than the couple's relationship difficulties, the new book also claims the US President and his wife took regular amphetamine and steroid injections, administered by a man nicknamed Dr Feelgood.
Andersen claims the President took high-dosage shots around four times a week – a level believed to have concerned doctors due to the cocktail of medication JFK was already on to combat other health concerns.
Despite a warning from the writer Gore Vidal – who was apparently horrified to learn that 'Dr Feelgood' was treating JFK – the First Lady is said to have started receiving the injections herself.
Vidal is believed to have told Jackie that 'Dr Feelgood' – actually a physician called Max Jacobson – was bad news, adding "Max drove several people mad".
Join our new commenting forum
Join thought-provoking conversations, follow other Independent readers and see their replies