Revealed: The US states least welcoming to refugees
The analysis measured sentiment towards refugees expressed on Twitter
Andrew Buncombe
New York
Tuesday 09 August 2016 18:38 Comments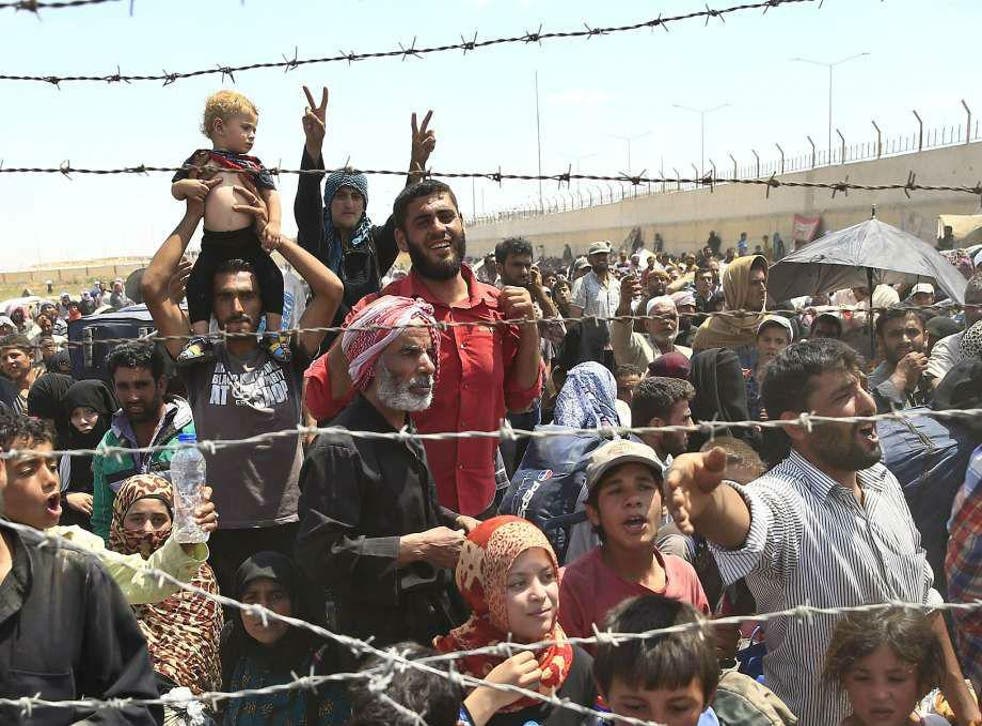 Amid the controversy stirred up during the election campaign about immigrants and immigration, an investigation was taken to find out which states had the most positive - and least positive - things to say about refugees.
The International Rescue Committee (IRC) and the apartment search site ABODO, have now released the findings of their analysis based on sentiments expressed on Twitter.
"Now that we know officially who our two candidates are for president, it is important that both know where Americans stand when it comes to their views on refugees," said the IRC's Jennifer Sime.
"America has a proud history of protecting, providing refuge for, and welcoming the world's most vulnerable, and this new research overwhelmingly reinforces and supports that tradition."
The five states exhibiting the most positive sentiments toward refugees were identified as Washington, Maine, Utah, Kansas and New Hampshire. The states with the least positive sentiments were Mississippi, Arkansas, Wyoming, New Mexico and Alaska.
The issue of immigration has become heated during the election campaign, with a number of leading Republicans calling for tough restrictions. Donald Trump, who eventually became the Republican candidate, has spoken of "rapists and murderers" entering the US from Mexico and has vowed to build a wall.
Desperate Journeys: 4,027 refugees drown so far this year
Mr Trump also called for a temporary ban on Muslims entering the US. While the US has committed only to allow 10,000 refugees from Syria, a number of Republican-controlled states refused to provide facilities for them.
Yet the IRC said that it was important to note that no state earned a negative score, suggesting that support for refugees is strong even in those states with lower scores.
Sam Radbil of ABODO said: "The United States has provided relief for millions who have been forced to leave their homes in war-torn countries."
He added: "We believe that people throughout America can and will benefit from accepting refugees into their cities and neighborhoods."
The research analysed dialogue on Twitter, including hashtags such as #RefugeesWelcome and #OpenBorders, to reveal positive and negative sentiments occurring at the state level.
Register for free to continue reading
Registration is a free and easy way to support our truly independent journalism
By registering, you will also enjoy limited access to Premium articles, exclusive newsletters, commenting, and virtual events with our leading journalists
Already have an account? sign in
Join our new commenting forum
Join thought-provoking conversations, follow other Independent readers and see their replies