Rewriting Wild West history – did Butch Cassidy survive shootout?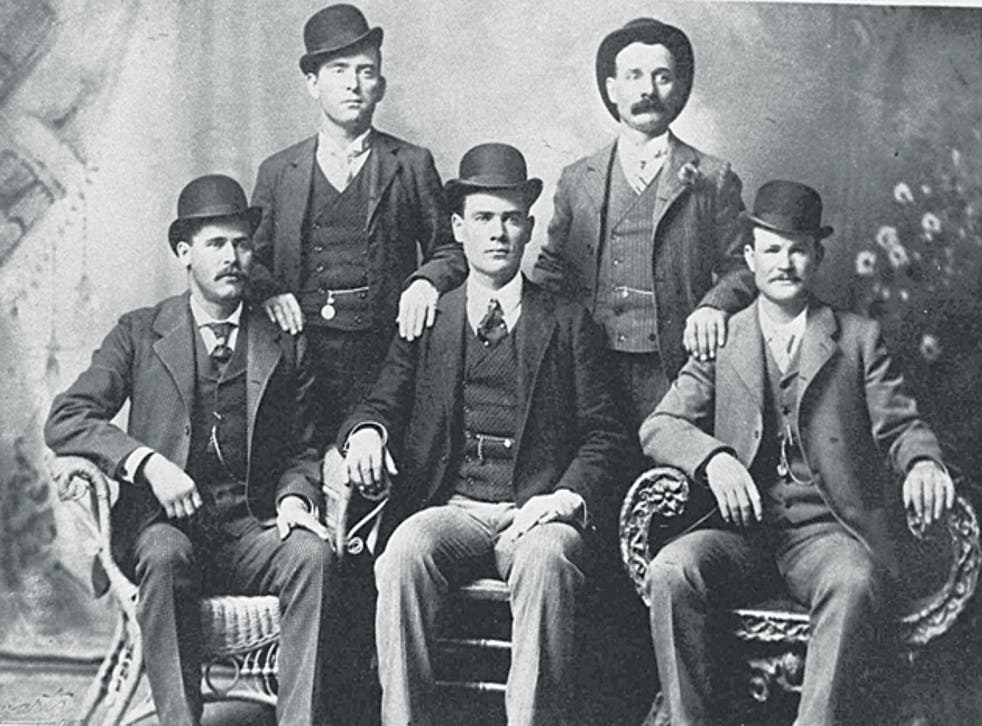 Butch Cassidy, the Wild West bandit and leader of the Wild Bunch gang, did not die in a shootout 1908 in Bolivia as popularly believed but survived and lived the rest of his days in Washington state, according to a book collector and a writer.
The new version would seem to demand a corrected sequel to the 1969 Hollywood epic Butch Cassidy and the Sundance Kid, starring Paul Newman and Robert Redford. It emerges, says Brent Ashworth, a collector of rare books, from a 200-page manuscript he has discovered which dates from 1934. Called Bandit Invincible, The story of Butch Cassidy, it is twice as long as a previously known but unpublished novella of the same title by a certain William T Phillips.
Mr Ashworth, and the Montana writer Larry Pointer, suggest that the book, which purports to be biography, may in fact be autobiography and that Mr Phillips, a machinist who died 75 years ago in Spokane, Washington, in the north-west of the United States, was Cassidy himself.
It is a theory that stands up, they say, because there are details about Cassidy's life that only the bandit could have known. They include, for example, a vivid description of a meeting between Cassidy and a judge in a Wyoming prison, with the outlaw refusing to shake the other man's hand or accept his offer of friendship.
Not everyone will buy a story that challenges the iconic frozen final frame of the Hollywood blockbuster, when Cassidy and the Kid break cover in a Bolivian town only to step into a barrage of fire from waiting soldiers. It left audiences with the assumption, shared by most historians, that that was the moment their luck ran out.
"Total horse pucky," Dan Buck, a reputed Cassidy historian, said of the new theory. He told the Associated Press: "It doesn't bear a great deal of relationship to Butch Cassidy's real life, or Butch Cassidy's life as we know it." About those early years there isn't much argument among historians.
Born in Utah in 1866, Cassidy was one of 13 children of a Mormon family, who robbed his first bank in Telluride, Colorado – now a ski resort – when he was 23. The exploits of the Wild Bunch gang, in the US and in South America, spanned the next two decades. America is prone to believing that dead cultural icons are still living. Just as sightings of Elvis on a Zimmer frame blossom from time to time, so stories of Cassidy still living surfaced regularly in the early decades of the last century. In 1925, siblings of Cassidy reported him paying a surprise visit to a family ranch in Utah.
"The majority of those who were there believed that, believed it was him that came back," recalled Bill Betenson, whose great-grandmother, Lula Parker Betenson, used to tell the story of the visit by Cassidy, her brother.
Mr Pointer says the description in the manuscript of the meeting between Cassidy and the judge helped to convince him that Phillips and the outlaw must have been one and the same. "What's really remarkable to me is that, who else cares?" he said. "Who else would have remembered it in that kind of detail?"
Join our new commenting forum
Join thought-provoking conversations, follow other Independent readers and see their replies