White supremacist Richard Spencer 'banned from 26 European countries'
He is reported to have been barred from entering 26 countries in Europe's visa-free Schengen area for five years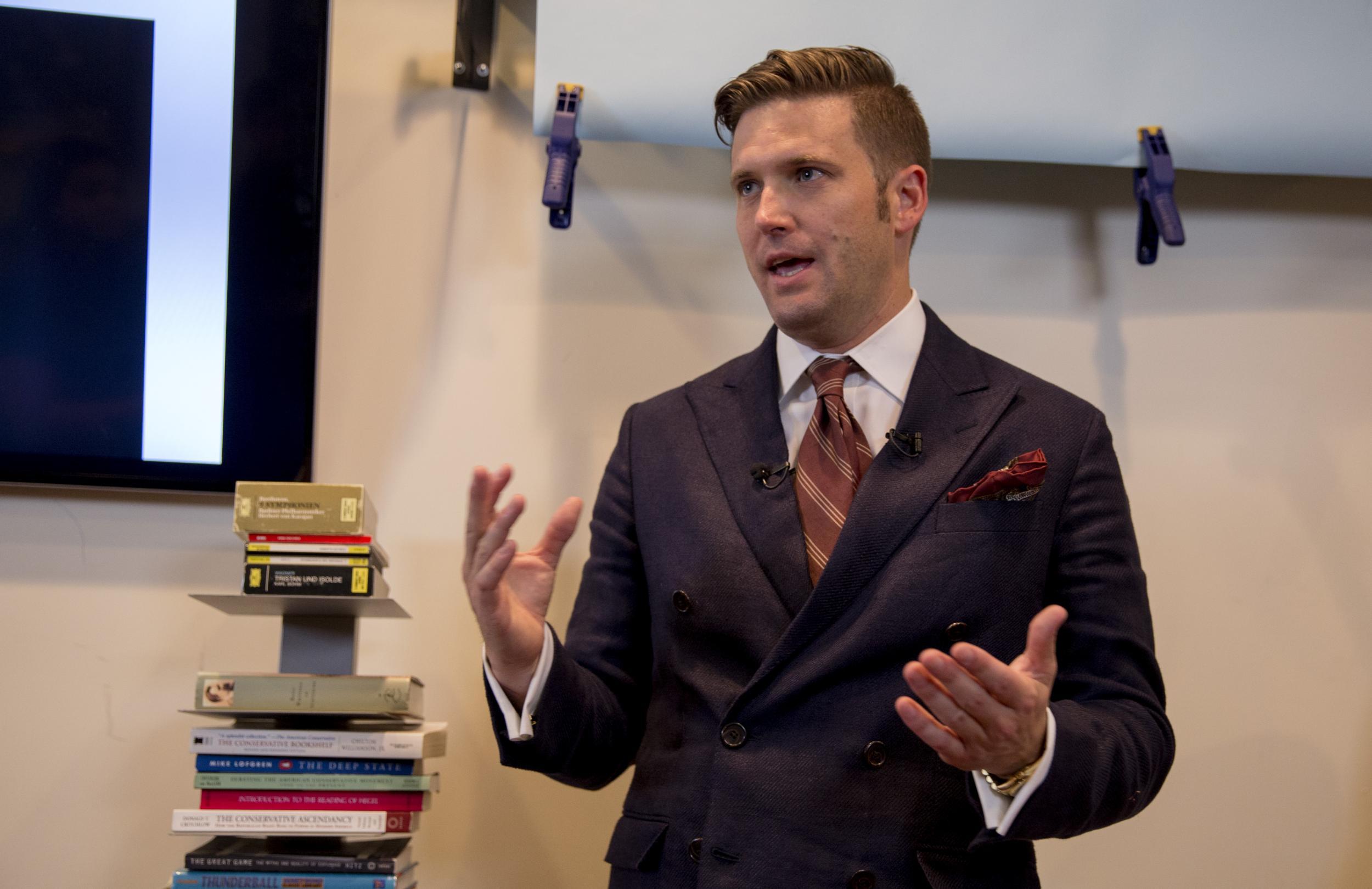 Far right posterboy Richard Spencer has reportedly been banned from 26 European countries for half a decade.
The far right leader, who is credited with coining the term "alt-right", has been barred from entering 26 countries in Europe's visa-free Schengen area for five years, according to an unnamed source close to Poland's foreign ministry.
Poland's state-run news agency PAP said Polish authorities had prohibited Spencer, who rose to mainstream prominence for being punched at an anti-Trump protest, from entering more than two dozen countries.
But Spencer himself said he had yet to receive government confirmation of his purported ban and would attempt to challenge it.
"I'm being treated like a criminal by the Polish government. It's just insane. I haven't done anything. What are they accusing me of?" the white supremacist told the Associated Press.
The 39-year-old, who recently had his blue verification tick revoked due to Twitter launching a crackdown on far right figures, attempted to visit Poland for the annual Independence Day march in Warsaw earlier in the month but gave up after the Polish government said he was not welcome.
Spencer is also believed to have been planning to attend an international right wing conference organized by Ruch Narodowy, the Polish Nationalist Movement, and All-Polish Youth, which took place before the demonstration.
The march saw an estimated 60,000 nationalist and fascist demonstrators come together for what is believed to have been one of the largest far right gatherings in the world – radically surpassing previous Independence Day celebrations.
Signs and banners at the march, which was attended by former English Defence League leader Tommy Robinson, included explicitly racist phrasing such as "Clean Blood" and "White Europe". One participant interviewed on state television station TVP said he was taking part in the demo "to remove Jewry from power."
Gary Younge interviews Richard Spencer: 'Africans have benefited from white supremacy'
Since the collapse of communist rule, Poland has been a surge in nationalist activity and the far right has become increasingly emboldened. The march was initially endorsed by some in the actual Polish government.
At the end of last month, foreign minister Witold Waszczykowski branded Spencer someone "who defames what happened during World War II, defames the Holocaust."
"He should not appear publicly, and especially not in Poland," Mr Waszczykowski said.
The foreign ministry said the views held by Spencer were in direct "conflict" with Poland's legal order.
Neo-nazi punched by crowd at Richard Spencer event
"As a country which was one of the biggest victims of Nazism, we believe that the ideas promoted by Mr Spencer and his followers could pose a threat to all those who hold dear the values of human rights and democracy," the ministry said.
Spencer helped organise the "Unite the Right" rally in Charlottesville which saw neo-Nazis, KKK members and "alt-right" supporters descend on the ordinarily quiet university town. Tensions between fascists and counter protestors turned deadly after a 20-year-old man, who officials say had Nazi sympathies, deliberately ploughed his car into the crowd of peaceful anti-fascist demonstrators and killed a female civil rights activist.
Violence on the streets of Charlottesville
Show all 9
Spencer's first major speech since Charlottesville at the University of Florida was drowned out by protesters. After he took to the stage last month, the majority of the half filled Phillips Centre theatre stood and chanted "f*** you Spencer!" and many raised their fists in a Black Power salute.
The university had attempted to bar Mr Spencer from speaking on campus but gave in after he threatened to sure for an infringement of free speech.
Spencer, who had his gym membership revoked in May after a university professor accused him of being a neo-Nazi mid workout, sparked outrage when he made a number of allusions to Nazi ideology during a speech at a conference in Washington last November.
"Hail Trump! Hail our people! Hail victory!" he declared, prompting audience members to leap to their feet in applause, with several appearing to make drawn-out Hitler salutes.

Join our commenting forum
Join thought-provoking conversations, follow other Independent readers and see their replies