Richard Spencer has gym membership revoked after woman confronts him for being 'neo-Nazi'
Christine Fair said she would do the same thing again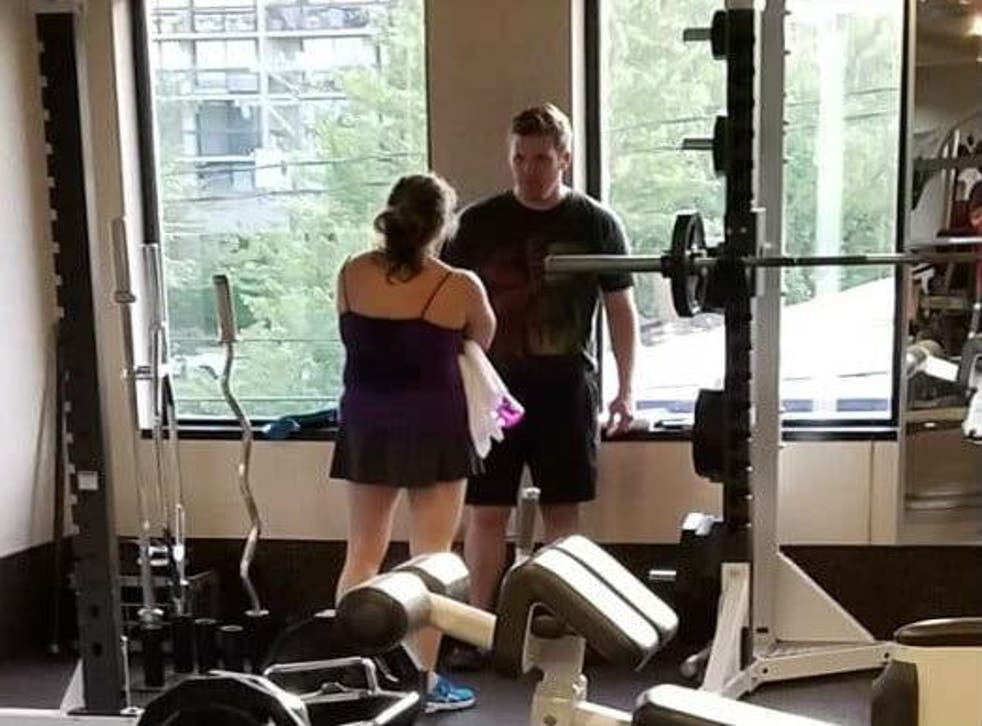 A leading white supremacist has had his gym membership terminated after a college professor confronted during a workout and accused him of being a neo-Nazi.
Richard Spencer was in a gym outside of Washington, when he was approached by Christine Fair, a professor at Georgetown University, who asked him to confirm his identity.
"I anticipate being kicked out from our gym, Old Town Sport & Health, in Alexandria, because I confronted Richard Spencer, aka the neo-Nazi who has moved his hate operations to Alexandria," Ms Fair, an expert on South Asia, wrote on Tumblr.
"First, I want to note that this man is a supreme coward. When I approached this flaccid, sorry excuse of a man and asked 'Are you Richard Spencer', this pendulous poltroon said 'No. I am not'. But of course he was."
Ms Fair, Mr Spencer, nor the gym's manager immediately responded to inquiries.
However, Mr Spencer told BuzzFeed that he did not think the gym's decision was fair. The website published a copy of the gym's termination letter to Mr Spencer, and it did not cite a reason.
Alt-right leader Richard Spencer punched in the face during inauguration protest
"I'm really a model gym-goer. I don't bother anyone. I don't talk to anyone. I really just go and lift weights," Mr Spencer said. "I don't come to the gym to do politics. But she started screeching and yelling all this stuff."
Mr Spencer, a leading member of the so-called "alt-right", was at the centre of notoriety in the aftermath of Mr Trump's victory when he hosted a conference in Washington where he shouted "Hail Trump, hail our people, hail victory", and the audience responded with Nazi salutes.
World news in pictures

Show all 50
The Associated Press said Mr Spencer, who runs the nonprofit National Policy Institute, has advocated for an ethno-state that would be a "safe space" for white people.
The mayor of Charlottesville, Virginia, became the target of Twitter abuse this month after he lashed out at torch-toting white nationalists who protested in his city - a gathering that included Mr Spencer.
Ms Fair said she would do it again, and urged others to confront people who spread hate.
"I really do think we're in this 'Germany-1932' moment," she said. "The worst thing we can do is be silent and pretend that just because he didn't bring his torch to the gym, he's only a Nazi from 9 to 5."
She told The Independent that if she saw Mr Spencer in a restaurant, she could call him out until either he, or her, were asked to leave. She said she would also point out to other diners "he's a neo-Nazi".
She added: "I'm unapologetic."
Join our new commenting forum
Join thought-provoking conversations, follow other Independent readers and see their replies