Prisoner attempts escape from notorious Rikers Island jail after jumping in water
Inmate captured almost immediately after climbing a fence and sprinting to East River
Justin Vallejo
New York
Thursday 18 June 2020 20:12 Comments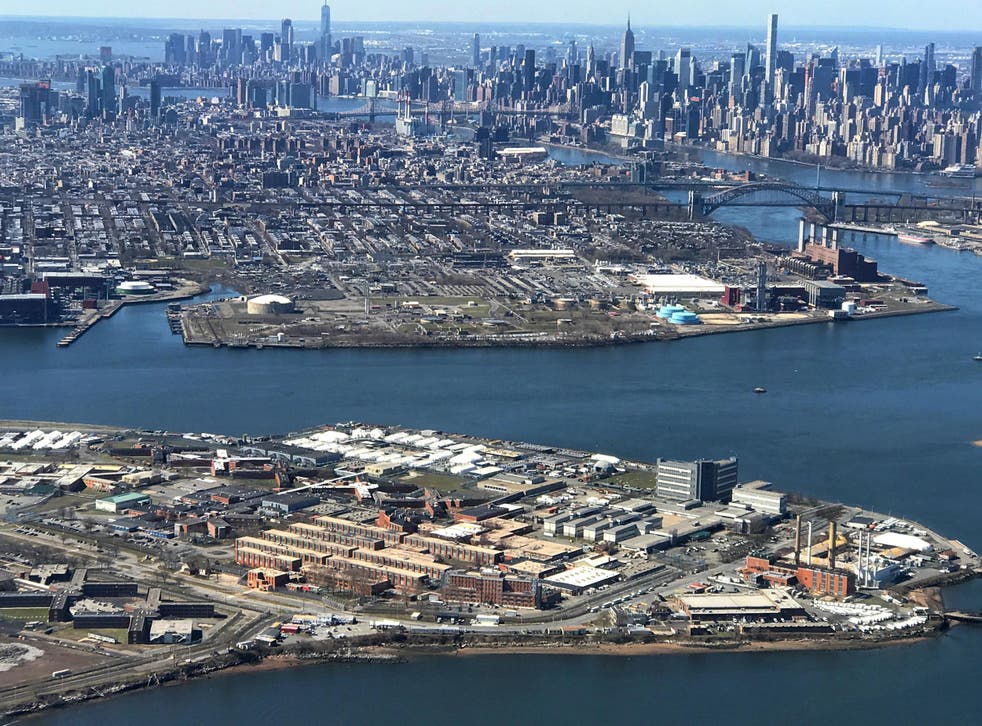 An attempted escape from Rikers Island was thwarted after an inmate climbed a fence and jumped into the waters surrounding the notorious New York City jail.
The prisoner was being held on an assault charge at George R Vierno Centre at the time of the escape attempt, according to the corrections officers' union.
While the inmate was captured almost immediately, an NYPD spokesperson confirmed to The Independent that they had been requested for a water search near the prison after it was reported a second inmate had remained at-large.
A headcount at the prison determined only one inmate was involved.
The Department of Corrections Deputy Commissioner of Public Information, Peter Thorne, said an investigation into the incident is ongoing.
"Around 12:30pm today on Rikers Island a detainee climbed a recreation yard fence and ran to the shoreline," Mr Thorne said. "That individual was promptly apprehended by DOC staff."
Correction Officers' Benevolent Association President Elias Husamudeen said the quick thinking of K-9 Correction Officers Larry McCardle and Gregory Braska thwarted the attempted escape.
"These two brave officers immediately jumped into action to bring the inmate back into custody without any regards for their own safety," Mr Husamudeen said.
"We proudly salute them for their bravery and for reminding the public the critical role correction officers play every day in maintaining public safety."
The attempted escape came a day after revelations that a prisoner from Rikers Island, in the East River between The Bronx and Queens, live-streamed on Facebook for nearly 2 hours; complaining about conditions, taking phone calls and recording other inmates.
Register for free to continue reading
Registration is a free and easy way to support our truly independent journalism
By registering, you will also enjoy limited access to Premium articles, exclusive newsletters, commenting, and virtual events with our leading journalists
Already have an account? sign in
Join our new commenting forum
Join thought-provoking conversations, follow other Independent readers and see their replies