Rio 2016: Belarus team labels conditions in athletes' village as 'unsanitary'
While Australian team says it will now move into accommodation after initial safety concerns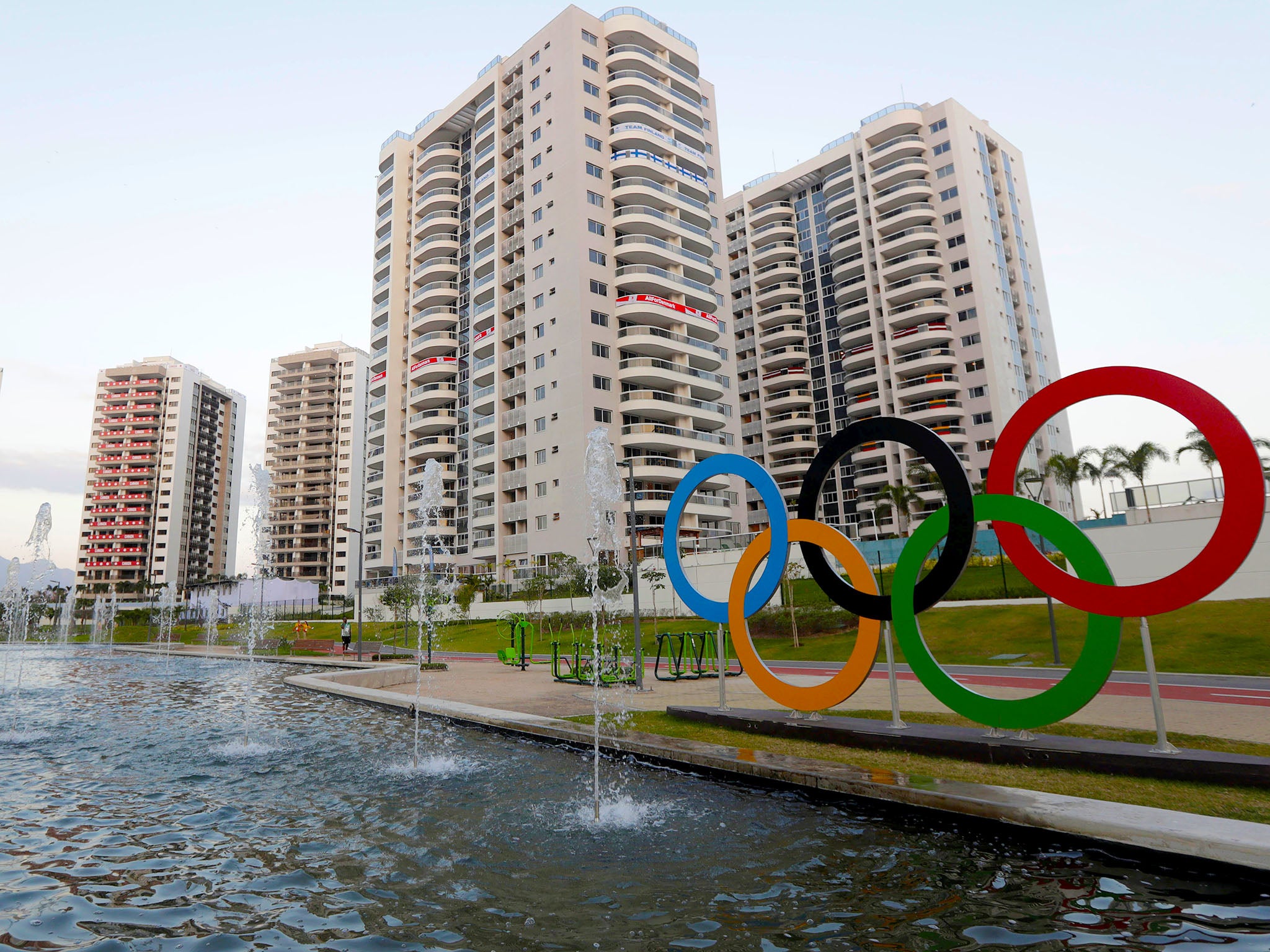 The Belarus Olympic team has become the latest delegation to register their displeasure at the state of their accommodation in the athletes' village ahead of the Games in Rio de Janeiro.
Posting pictures on its website of dirty windows and a filthy shower, the Belarus Olympic Committee said "there remains much for the Rio organising committee to do so that the living conditions meet sanitary requirements." It has complained about having no hot water, only sometimes cold water, and a failing sewage system.
This follows complaints from the Australian team, who initially refused to move into the facilities, citing "blocked toilets, leaking pipes and exposed wiring".
The head of the Australian delegation, Kitty Chiller, said on Sunday that this was her fifth Olympics and she had "never experienced a village in this state – or lack of state – of readiness at this point in time," she said.
However, the team said it would move into the village on Wednesday after seeing officials make "fantastic progress" in improving the accommodation, although a number of buildings still needed to be stress tested.
Following the team's refusal to move in, the mayor of Rio, Eduardo Paes voiced his frustration, jokingly offering the Australians a kangaroo.
"We want them to feel at home here," Mr Paes said. "I almost feel like putting a kangaroo to jump up and down in front of their building."
Australian committee spokesman Mike Tancred told a Brazilian newspaper: "We do not need kangaroos, we need plumbers to account for the many puddles found in the apartments."
Several teams are hiring tradesmen to fix the problems. Italian team leader Carlo Mornati said his national Olympic committee, CONI, had been hiring workmen to carry out repairs for days.
"Among these unfinished areas are also a few apartments in block 20, the one to be used by Italy, where manual workers, electricians, plumbers and bricklayers hired by CONI officials have been working over the past few days so that the athletes' accommodation can be brought up to normal conditions," he said in a statement.
The British team is staying in one of the 12 finished buildings and has encountered relatively few problems. A spokesman told Reuters: "We are confident that our accommodation is ready to receive athletes and will be to the highest standards within the village. While we have encountered some maintenance difficulties, this is not uncommon with new build structures of this type and we have been working hard to overcome them."
World news in pictures
Show all 50
Rio 2016 spokesman Mario Andrada said more than 630 staff were "working around the clock" to get the village ready for Thursday.
The 31 buildings will house 18,000 athletes at the height of the Games.
Join our commenting forum
Join thought-provoking conversations, follow other Independent readers and see their replies