E Coli outbreak prompts warning to throw away Romaine lettuce
Outbreak that began in Arizona has spread all the way to Alaska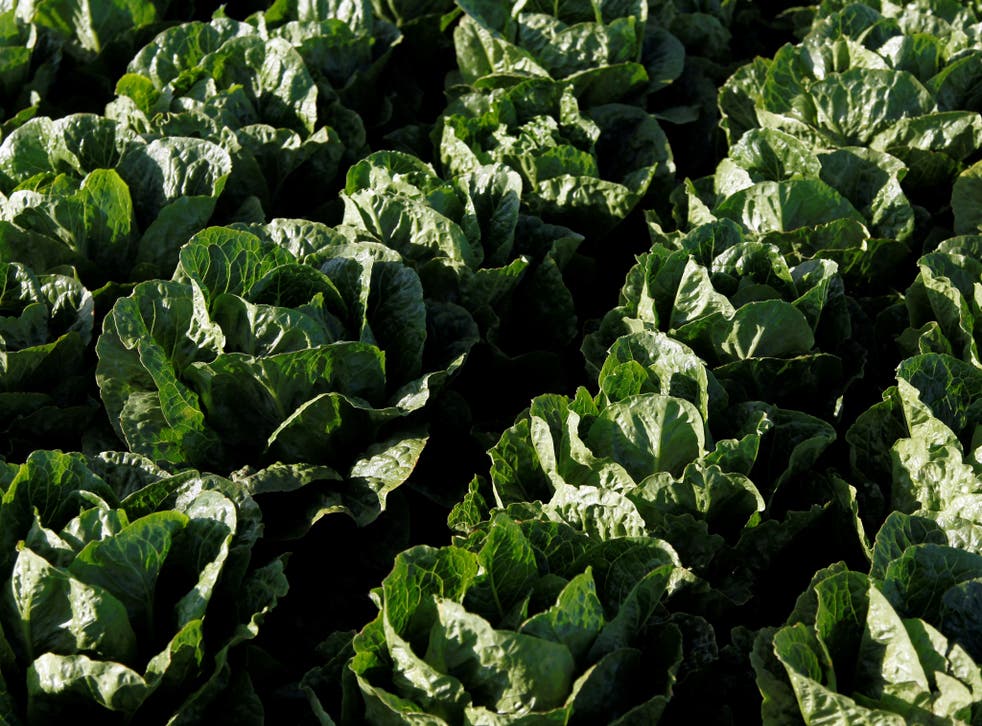 American consumers have been told to throw out any store-bought romaine lettuce as an E Coli outbreak has hospitalised dozens.
All types of romaine grown in a particular region of Arizona are at risk of spreading the disease, the Centers for Disease Control (CDC) said.
Regulators broadened a previous warning after people were sickened in Alaska, a state that is separated from Arizona by thousands of kilometres.
Infections have now been reported in 16 different states. The outbreak has rippled across the entire country, with cases registered on both coasts.
Unless eaters know their lettuce has not come from the Yuma, Arizona epicentre, authorities said, it is better to err on the side of caution and skip it.
"This includes whole heads and hearts of romaine, chopped romaine, and salads and salad mixes containing romaine lettuce. If you do not know if the lettuce is romaine, do not eat it and throw it away", the health agency warned.
World news in pictures

Show all 50
The same goes for eating at restaurants, the CDC said. Health authorities also recommend washing drawers and shelves that held romaine lettuce.
Some 53 cases have been reported since this strain of E Coli began spreading, with 31 people sent to the hospital. None of them have died.
Register for free to continue reading
Registration is a free and easy way to support our truly independent journalism
By registering, you will also enjoy limited access to Premium articles, exclusive newsletters, commenting, and virtual events with our leading journalists
Already have an account? sign in
Register for free to continue reading
Registration is a free and easy way to support our truly independent journalism
By registering, you will also enjoy limited access to Premium articles, exclusive newsletters, commenting, and virtual events with our leading journalists
Already have an account? sign in
Join our new commenting forum
Join thought-provoking conversations, follow other Independent readers and see their replies