Warning issued over romaine lettuce after another E coli outbreak spreads
So far at least 32 people are ill, with 13 in hospital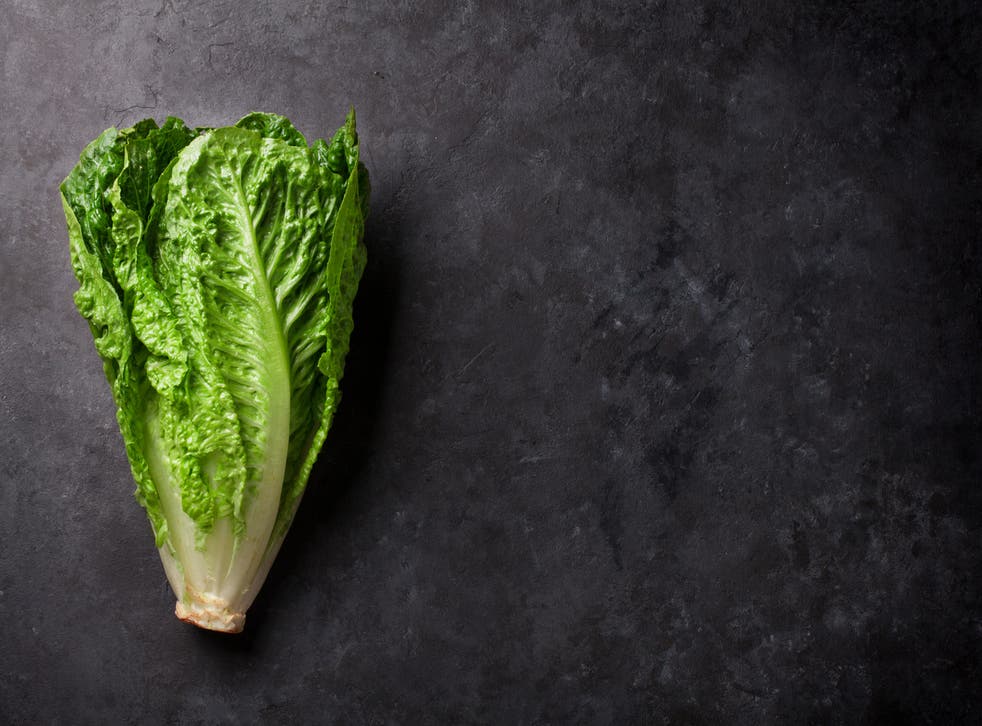 US consumers have been warned not to eat romaine lettuce following an outbreak of the E. coli bacteria
An advisory released by the US Centres for Disease Control and Prevention (CDC) says all types of romaine lettuce, including whole heads, salad mixes with romaine, and precut bags of the vegetable could be contaminated.
So far, the most recent outbreak has made 32 people sick across 11 states, with 13 in hospital.
"Consumers who have any type of romaine lettuce in their home should not eat it and should throw it away, even if some of it was eaten and no one has gotten sick," the CDC wrote in a a statement.
The CDC continued: "This advice includes all types or uses of romaine lettuce, such as whole heads of romaine, hearts of romaine, and bags and boxes of precut lettuce and salad mixes that contain romaine, including baby romaine, spring mix, and Caesar salad".
World news in pictures

Show all 50
The outbreak is the second time E. coli on lettuce has made people across the country ill this year. In the spring, there were five deaths, while 210 people became sick in 36 states because of an outbreak that originated outside of Yuma, Arizona.
But the US Food and Drug Administration (FDA) says that there is no reason to believe that the most recent outbreak was liked to the lettuce in Yuma.
"While the strain of E. coli0157:H7 seen in this outbreak is different than the one identified in the large outbreak in spring 2018 linked to romaine from the Yuma growing region, it does appear to be similar to the strain that caused a smaller outbreak linked to leafy greens that occurred in the fall of 2017 in both the U.S. and Canada," the FDA wrote.
The administration continued: "Since these prior outbreaks were identified, the FDA has been working closely with the leafy greens industry and other state and federal partners to implement safety practices that can help further reduce the risk of these types of outbreaks. As a direct response to the outbreaks we have seen, the agency will also begin a special effort to sample and test romaine lettuce for contamination throughout the market".
Support free-thinking journalism and attend Independent events
While E. coli can lead to potentially deadly illnesses, the bacteria is fairly common and often results in mild symptoms like stomach cramps. The particular strain found in the latest outbreak, though, can release toxins that attack the body and can be fatal.
Register for free to continue reading
Registration is a free and easy way to support our truly independent journalism
By registering, you will also enjoy limited access to Premium articles, exclusive newsletters, commenting, and virtual events with our leading journalists
Already have an account? sign in
Register for free to continue reading
Registration is a free and easy way to support our truly independent journalism
By registering, you will also enjoy limited access to Premium articles, exclusive newsletters, commenting, and virtual events with our leading journalists
Already have an account? sign in
Join our new commenting forum
Join thought-provoking conversations, follow other Independent readers and see their replies