Romney dodges protests for a $3m day out in the Hamptons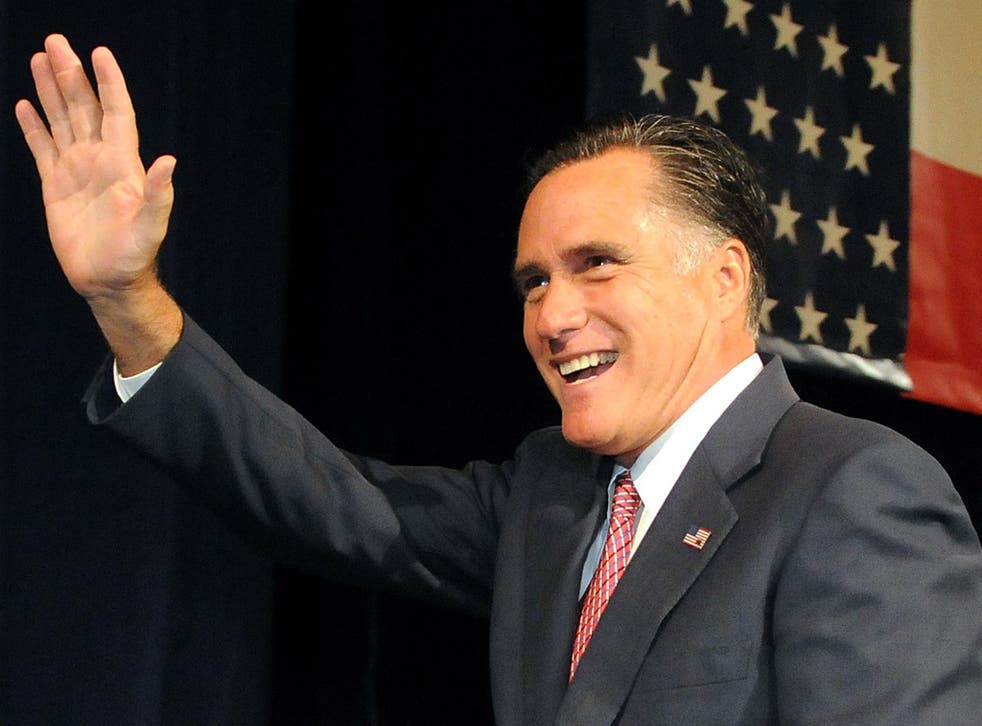 It has been a tough stretch for Mitt Romney. After spending most of last week kicking back with his extended family at his lakeside retreat in New Hampshire, last night he was in the company of another group of people he has no trouble finding communion with: the super-rich of eastern Long Island.
In a few short hours yesterday, Mr Romney, the Republican presidential nominee, was expected to raise $3m (£1.9m) as guest of honour at three fund-raising events in the Hamptons, that gilded string of towns and villages that is the summer playground of America's pampered class, better known nowadays as the happy '1 per centers'.
It was because of that sobriquet that the lanes and byways that Mr Romney was set to navigate were slowly clogging with protesters from assorted groups angered by the influence of money over politics, notable among them MoveOn, Occupy Wall Street, Greenpeace and the Long Island Progressive Coalition.
First on the day's busy agenda was a luncheon at the estate of the cosmetics billionaire Ron Perelman. Even Mr Romney, who is used to the finer things in life, might have been impressed. The mansion, with 40 rooms and nine fireplaces, sits on 57 acres of gardens that have been celebrated as among the most beautiful in the land.
Of more interest to the protesters was Meadow Lane, Southampton, and the home of the oil billionaire David Koch, where for $50,000 each guests at an evening soiree were promised the chance to rub shoulders with Mr Romney. Mr Koch, one of the richest men in America, is reportedly planning, with his brother Charles, to donate as much as $400m to conservative action groups dedicated to blocking the re-election of President Barack Obama.
The Koch brothers stand out among rich Republican donors as taking full advantage of the 2010 Supreme Court ruling known as "Citizens United" that has unleashed a tsunami of private contributions to political action groups that threatens this year to overwhelm the once-mighty Obama fundraising machine.
No one without that very expensive ticket was to be allowed on the Koch grounds, but MoveOn had arranged for a light plane to circle the property trailing a banner with the message "Mitt Romney has a Koch problem" in easy-to-read letters.
Democrats in the past have also found rich pickings in the Hamptons – Bill Clinton had plenty of deep-pocketed friends behind the privet hedges – but so far Mr Obama has, perhaps wisely, stayed away. He has a tricky relationship with the 1 per centers, not least because he wants to raise their taxes. And that's why they and Mr Romney get on so well.
Register for free to continue reading
Registration is a free and easy way to support our truly independent journalism
By registering, you will also enjoy limited access to Premium articles, exclusive newsletters, commenting, and virtual events with our leading journalists
Already have an account? sign in
Register for free to continue reading
Registration is a free and easy way to support our truly independent journalism
By registering, you will also enjoy limited access to Premium articles, exclusive newsletters, commenting, and virtual events with our leading journalists
Already have an account? sign in
Join our new commenting forum
Join thought-provoking conversations, follow other Independent readers and see their replies