Ronald Reagan's would-be assassin John Hinckley Jr released from Washington DC mental hospital after 35 years
Hinckley will live at his 90-year-old mother's home on a golf course in Virginia, in a bedroom decorated with his paintings of cats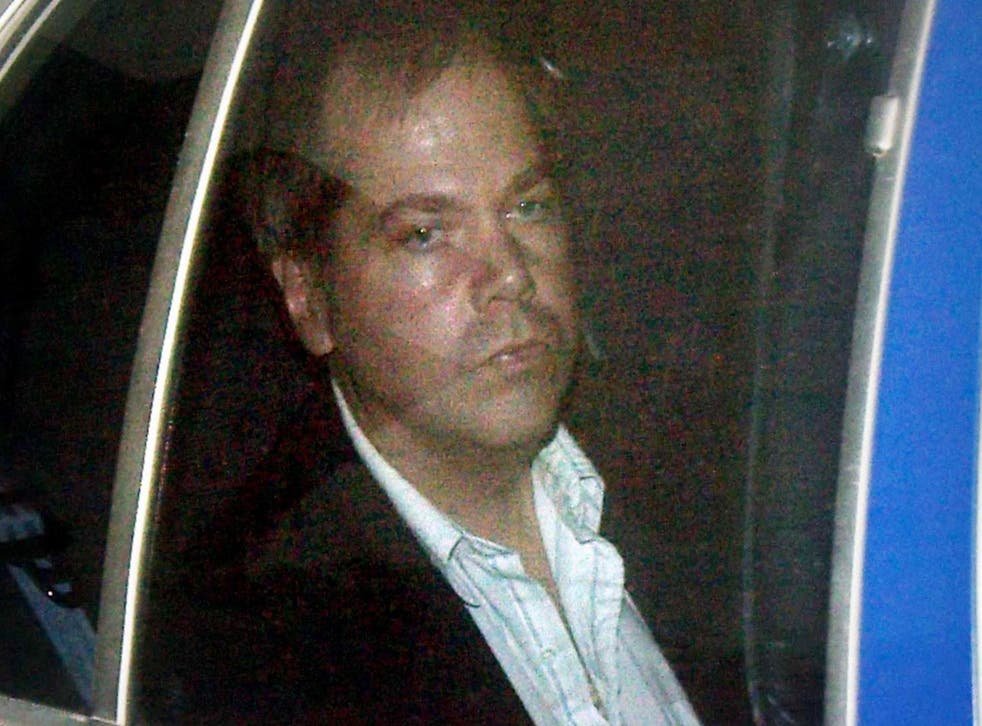 The man who shot US President Ronald Reagan in 1981 has been released from a psychiatric hospital in Washington, DC, 35 years after his assassination attempt stunned the world. John Hinckley Jr, who is now 61, was released from St Elizabeth's hospital on Saturday morning and returned to his mother's home in Virginia.
Mr Reagan and three others were injured in the shooting outside a Washington hotel on 30 March 1981, weeks into his first White House term. Mr Hinckley, who was obsessed with the movie Taxi Driver and its young star Jodie Foster, is thought to have been trying to impress the actress. He was later found not guilty by reason of insanity.
In July, after several decades of treatment at St Elizabeth's, a judge ruled that Mr Hinckley posed no further danger to himself or to the public. In recent years, he had been spending 17 days a month at his 90-year-old mother's home, on a golf course in the gated community of Kingsmill, where his bedroom is reportedly decorated with his paintings of houses and cats.
Under the conditions of his release, Mr Hinckley will be forbidden to speak to the media and from having any social media accounts. He is banned from contacting Ms Foster or any of his other victims and their families. He must see a psychiatrist regularly and will be permitted to drive no further than 30 miles from the home unaccompanied – or 50 miles if accompanied.
He is also required to work or volunteer three days a week, and has been offered a job at a local church, according to court documents. After a year at his mother's home, he will be allowed to live alone or with housemates. If he violates the terms of his release, the judge said he could be returned to St Elizabeth's.
Mr Reagan was shot in the lung during the assassination attempt but recovered. A Secret Service Agent and a Washington DC police officer were also hit but sustained only minor injuries. However, the president's press secretary, James Brady, was shot in the head, suffering brain damage that confined him to a wheelchair for the rest of his life.
Mr Brady and his wife Sarah Brady became committed gun control campaigners following the shooting, and gun control organisation the Brady Campaign was named in their honour. When Mr Brady passed away in 2014 at 73, his death was ruled a homicide, though Mr Hinckley faced no further charges for the killing.
Mr Reagan publicly forgave Mr Hinckley and even sought a meeting with his would-be assassin, but was advised by doctors that such an encounter would hinder the gunman's recovery. Mr Hinckley's lawyer Barry Levine has said his client will now be a "citizen about whom we can all be proud," adding: "People of goodwill should celebrate his achievement and success."
Register for free to continue reading
Registration is a free and easy way to support our truly independent journalism
By registering, you will also enjoy limited access to Premium articles, exclusive newsletters, commenting, and virtual events with our leading journalists
Already have an account? sign in
Register for free to continue reading
Registration is a free and easy way to support our truly independent journalism
By registering, you will also enjoy limited access to Premium articles, exclusive newsletters, commenting, and virtual events with our leading journalists
Already have an account? sign in
Join our new commenting forum
Join thought-provoking conversations, follow other Independent readers and see their replies