Dozens of rotting corpses found in abandoned crematorium in Mexico
Mexican police have launched an investigation after 60 rotting bodies were found near Acapulco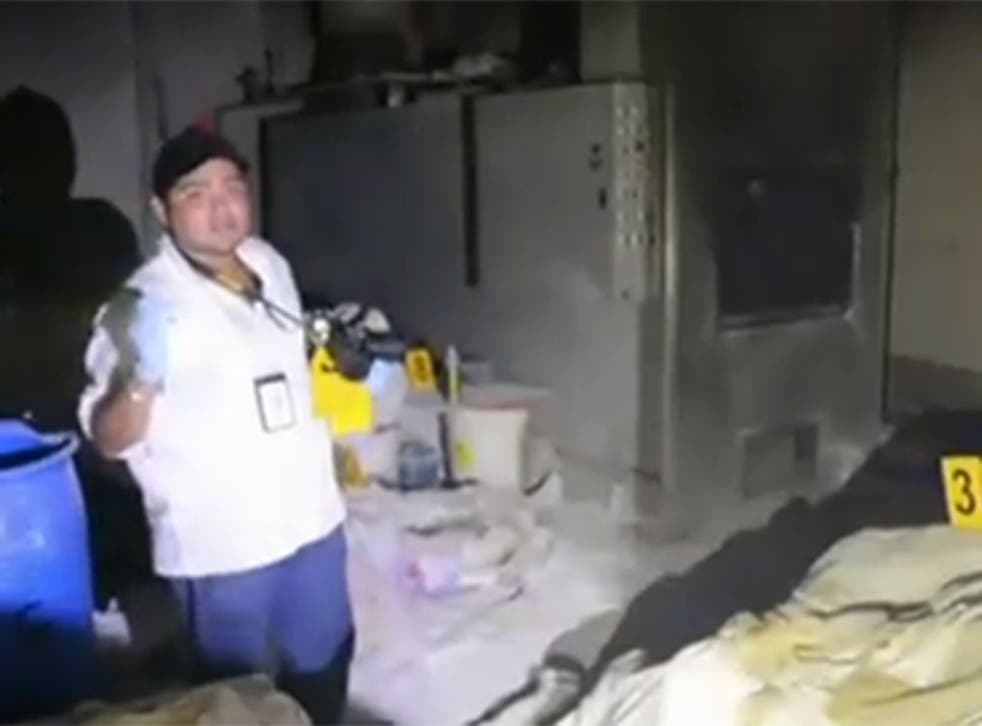 Sixty rotting corpses have been found in an abandoned crematorium near Acapulco, Mexico, forcing police to launch an investigation.
Officials said that authorities were called to the building after neighbours had complained about a foul smell. The bodies of dozens of men, women and children were discovered on Thursday evening.
The state prosecutors' office said the bodies were "perfectly embalmed" and many were covered in quick-lime powder, apparently in an attempt to limit the smell of rotting flesh.

Guerrero state prosecutor Miguel Angel Godinez said the bodies were between six months and two years old. The crematorium had stopped paying taxes three years ago and eventually stopped operating one year ago.
Authorities are now investigating the funeral home for fraud, the belief being that they accepted many bodies from families but never actually cremated any of them.

Authorities have said they are investigating the case as a possible fraud by the funeral home, suggesting the crematorium may have accepted bodies for cremation without actually performing the service. The prosecutors' office also said it would look into possible charges of abuse of corpses and improper burial.

The owner of The Cremaciones Pacifico crematorium was listed as Guillermo Estua Zardain and an international search request had been issued.
Additional reporting by the AP.
Register for free to continue reading
Registration is a free and easy way to support our truly independent journalism
By registering, you will also enjoy limited access to Premium articles, exclusive newsletters, commenting, and virtual events with our leading journalists
Already have an account? sign in
Register for free to continue reading
Registration is a free and easy way to support our truly independent journalism
By registering, you will also enjoy limited access to Premium articles, exclusive newsletters, commenting, and virtual events with our leading journalists
Already have an account? sign in
Join our new commenting forum
Join thought-provoking conversations, follow other Independent readers and see their replies