Women post photos of themselves at 14 to highlight age of Roy Moore's youngest alleged victim
#MeAt14 is picking up steam on social media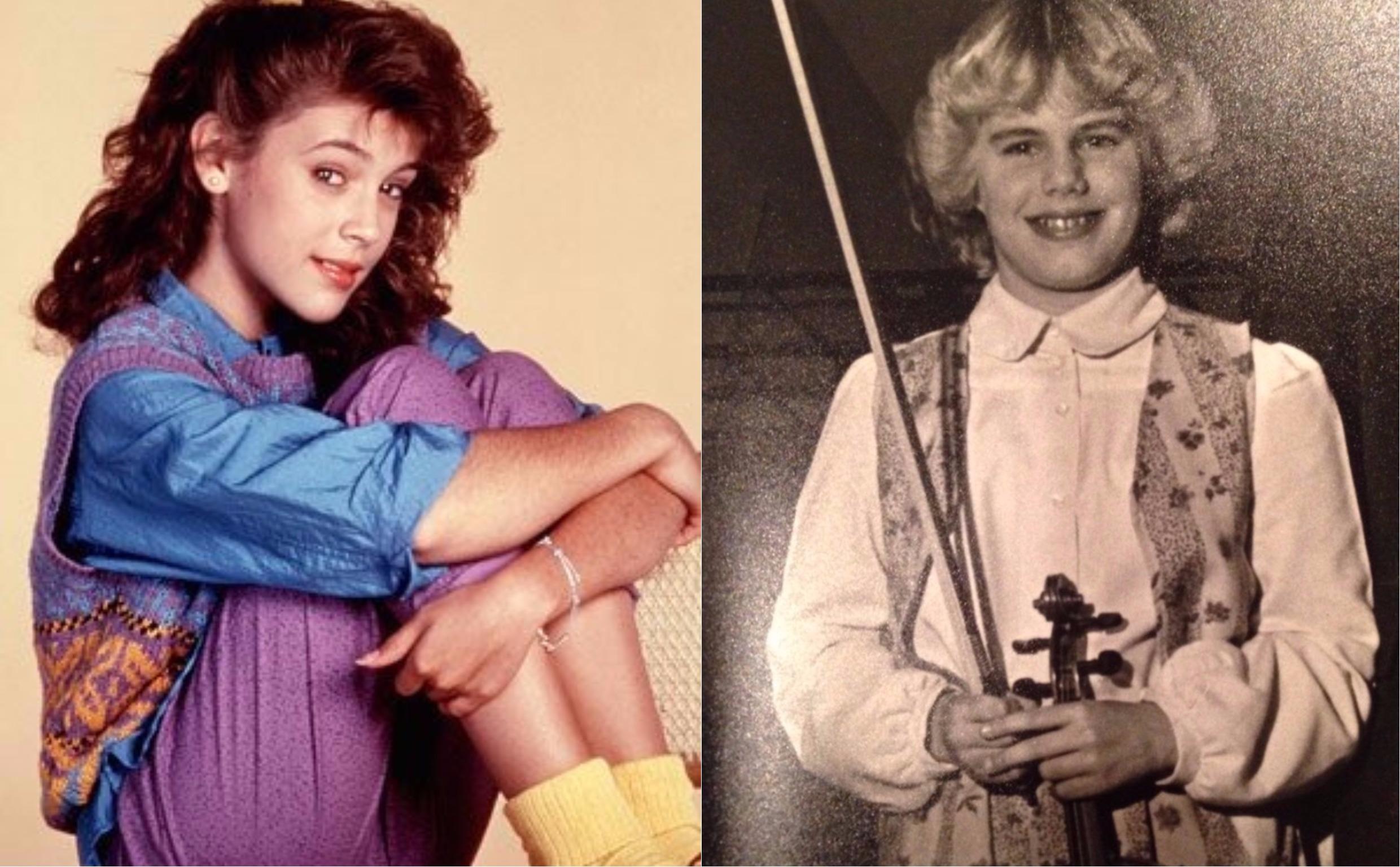 Women are posting photos of themselves as teenagers in response to allegations that a Senate candidate in Alabama sexually abused a 14-year-old girl.
The Washington Post was the first to report on claims that former Alabama Judge Roy Moore had carried on relationships with girls aged 18 and under as an adult. One of these women alleges he tried to initiate sexual contact when she was 14 and he was 32.
Mr Moore has denied this accusation.
In the wake of the report, social media was flooded with images of grinning, braces-wearing teens, alongside the hashtag "MeAt14". Many of them were accompanied by descriptions of the subject at that time.
"I liked to bake cookies and read. My favorite perfume was Victoria's Secret Freesia. I had a crush on a boy named George," wrote author Jenny Han.
"My favorite food group was gummy worms. I made necklaces out of plastic beads and wrote in my journal about boys. I was not dating a 32-yr old man," added actress Elizabeth Tulloch.
Catherine R L Lawson – the first person to use the hashtag, according to the Post – tweeted that she started the social media campaign to "show what a 14-year-old looks like. Affirm they're not capable of consent. Remind people *kids* deserve protection."
Days before, an Alabama politician had tried to defend Mr Moore's alleged relationships by comparing them to scripture.
"Take Joseph and Mary," State Auditor Jeff Ziegler told the Washington Examiner. "Mary was a teenager and Joseph was an adult carpenter. They became parents of Jesus."
He added: "There's just nothing immoral or illegal here. Maybe just a little bit unusual."
Ms Lawson's hashtag was quickly picked up by hundreds of women – including more than a few celebrities.
TV news host Katie Couric tweeted that at 14, she was "eating a lot of chocolate chip cookie dough and learning to do the 'hustle' and not worrying about a 32 year old man trying to hustle me".
Former Fox News host Gretchen Carlson also tweeted out a photo. Ms Carlson was the first to publicly accuse former Fox News Chairman Roger Ailes of sexual harassment, setting off a string of allegations that eventually lead to his resignation.
Alyssa Milano, the American singer and actress who started the "MeToo" hashtag, added her own story, writing: "I worshipped my brother. I loved my dog, Pucci. I loved OMD. I had Big hair. I was happy. I was innocent."
World news in pictures
Show all 50
Not everyone was excited about the hashtag, however. Some felt it suggested that underage girls had to look young in order to be considered victims of abuse.
"Plenty of girls at 14 looked older, but were still every bit 14 and don't need to provide photographic evidence that they were unable to give consent," tweeted Tiffany O'Neill.
"The #MeAt14 hashtag is gross and misguided," wrote Kelly Ellis. "Don't."
Mr Moore has not responded directly to the hashtag. At a campaign event on Sunday, he told followers he had no intention of dropping out of the Senate race.
"We do not intend to let the Democrats, we do not intend to let the established Republicans, we do not intend to let anybody deter us from finishing this race," he said. "We fully expect the people of Alabama to see through this charade. And we will continue our efforts."
Join our commenting forum
Join thought-provoking conversations, follow other Independent readers and see their replies