Rupert Murdoch 'sat in on Michael Gove's interview with Donald Trump'
Media mogul reportedly has close ties with new US President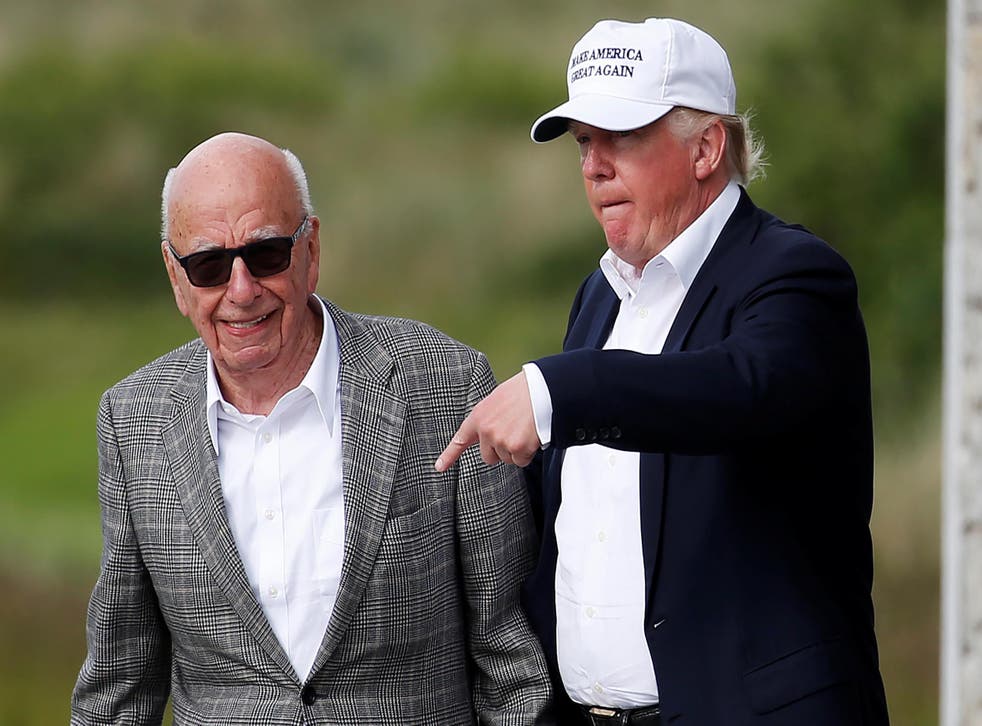 Rupert Murdoch reportedly sat in on Michael Gove's interview with US President Donald Trump.
The News Corp owner is said to have accompanied his star columnist, the former Justice Secretary, to New York for the interview.
He did not feature in photographs of the encounter — which infamously showed Mr Gove giving the thumbs-up alongside President Trump — but two sources told the Financial Times the News Corp chairman was in the room.
Mr Murdoch is now directly running the Fox News channel, which features prominent pro-Trump hosts in prime time slots, like Sean Hannity and Tucker Carlson.
He and the President have close ties, according to the FT, with Mr Trump's daughter Ivanka until recently representing the interests of the media mogul's young daughters in 21st Century Fox and News Corp.
News UK declined to comment.
Mr Murdoch's sons, James and Lachlan, told 21st Century Fox employees they "deeply value diversity" in the wake of Mr Trump's executive order banning travel to the US for people from seven Muslim-majority countries.
Join our new commenting forum
Join thought-provoking conversations, follow other Independent readers and see their replies