Russell Square stabbing victim named as US woman from Florida
Darlene Horton, 60, was set to return to the US a day after the attack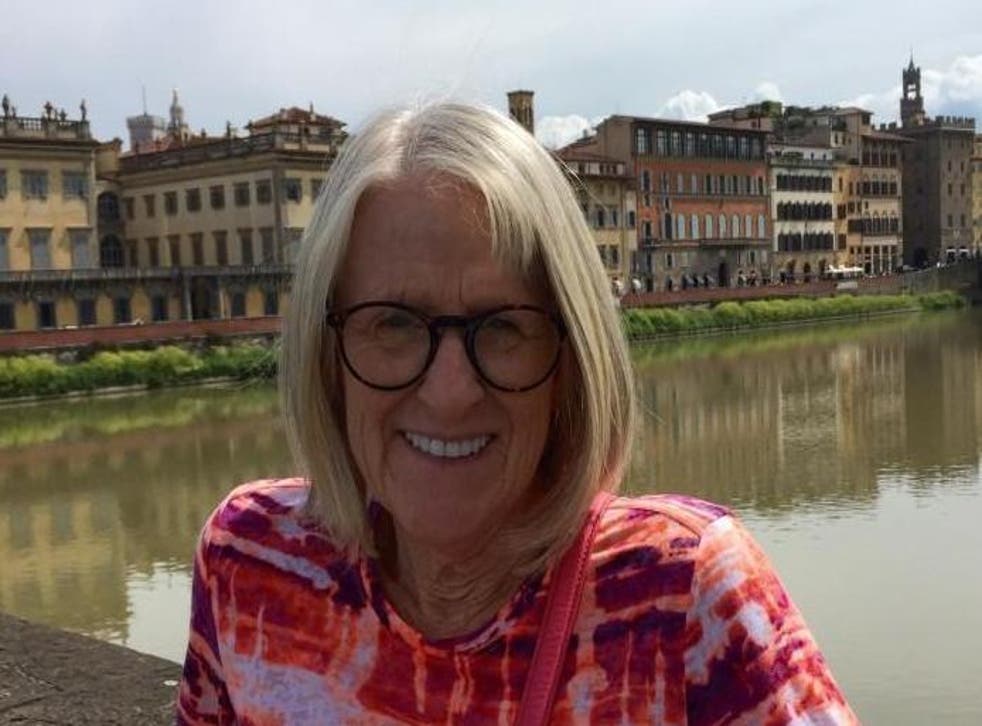 The American woman killed in a central London knife attack that left five others injured has been identified.
The Tallahassee Democrat reported that 60-year-old Darlene Horton was the sole fatality in the Wednesday night incident. She was married to Florida State University psychology professor Richard Wagner who was leading a summer study programme in London, which had just concluded.
Both Ms Horton and Mr Wagner were scheduled to return to the US on Thursday. Students in the programme had already flown back home.
The FSU London Study Centre is only a few blocks away from Russell Square, where the attack took place.
Russell Square attack: Woman killed in London was American citizen
"There are no words to express our heartache over this terrible tragedy," said FSU President John Thrasher. "We are shocked that such senseless violence has touched our own FSU family, and we will do all we can do assist Professor Wagner and his loved ones, as well as his friends and colleagues in the Psychology department, as they mourn."
Ms Horton sustained multiple knife wounds to the back. Prior to her death, witnesses said that her final words were, "He's still here, he's still here", in reference to the attacker.
In pictures: Russell Square stabbing

Show all 6
One victim from London sustained a stabbing wound to the stomach. He is listed in critical but stable condition. The four other victims – an Israeli woman, an Australian man and woman, and American man – have been released from the hospital.
Metropolitan Police apprehended the 19-year-old knifeman before 11 pm in London after the arresting officer deployed a Taser.
The man was identified as Norwegian of Somali descent. Police believe that mental health may play a "significant factor" in his motivation for the attack.
Register for free to continue reading
Registration is a free and easy way to support our truly independent journalism
By registering, you will also enjoy limited access to Premium articles, exclusive newsletters, commenting, and virtual events with our leading journalists
Already have an account? sign in
Register for free to continue reading
Registration is a free and easy way to support our truly independent journalism
By registering, you will also enjoy limited access to Premium articles, exclusive newsletters, commenting, and virtual events with our leading journalists
Already have an account? sign in