Paul Whelan: American arrested in Russia over spy accusations is former marine visiting a wedding, family say
Family of Mr Whelan say they are 'deeply concerned for his safety and well-being'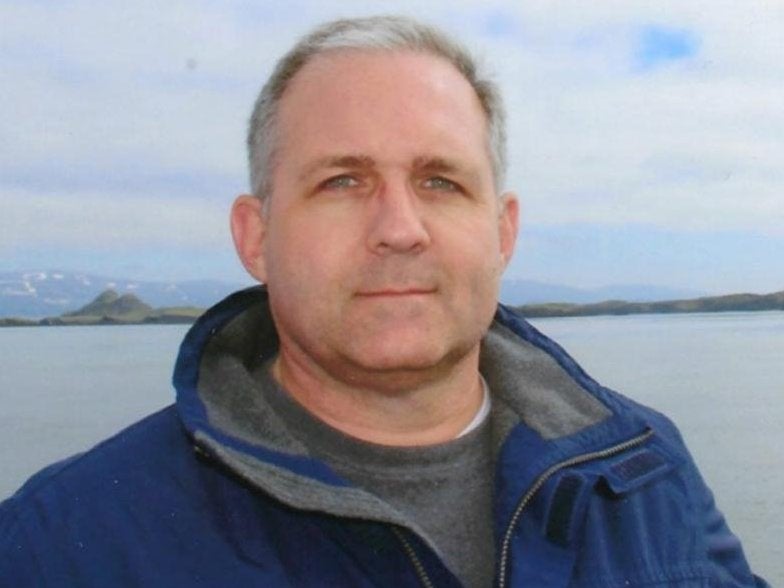 The US citizen detained in Russia over spying accusation is a retired Marine who was visiting Moscow to attend a wedding, his family have said.
In a statement the family of Paul Whelan said that the last contact they had had with him was on 28 December, the night before said wedding. He had flown to Moscow on 22 December.
The Russian Federal Security Service (FSB), announced on Monday that Mr Whelan was caught "during an espionage operation" three days earlier and arrested. However, they gave no details of the allegations against Mr Whelan.
His brother, David Whelan, said in a statement released on Tuesday via Twitter that his brother's "innocence is undoubted and we trust that his rights will be respected."
David Whelan said his brother is a former Marine and the family is "deeply concerned for his safety and well-being."
The spying charges carry a prison sentence of up to 20 years.
In the Twitter message David Whelan said that not being in contact was "very much out of character for [Paul] when he was travelling". Paul Whelan is said to have travelled to Russia on a number of occasions, including for work - but this trip was purely personal, according to his brother.
Paul Whelan is currently working as director of global security for Michigan-based automotive components supplier BorgWarner, the company said on Tuesday.
World news in pictures
Show all 50
The family said that they found out about the arrest via media reports and have been in contact with representatives in Congress, the US Embassy and the State Department.
The State Department would not confirm Paul Whelan's work as a Marine, citing privacy concerns. However the department did say that he had been notified of the detention by the Russian foreign ministry and were seeking access to the individual.
"Russia's obligations under the Vienna Convention require them to provide consular access. We have requested this access and expect Russian authorities to provide it. Due to privacy considerations, we have no additional information to provide at this time," said the statement.
It is unclear if any officials have yet been able to see Mr Whelan.
The arrest comes shortly after Russian national Maria Butina pleaded guilty to acting on behalf of the Russian state to to infiltrate conservative US political groups as Donald Trump was seeking the presidency – the aim being to try and influence policy towards Moscow.
Butina pleaded guilty in December to a conspiracy charge as part of a deal with federal prosecutors.
Support free-thinking journalism and attend Independent events
Russian President Vladimir Putin has claimed the case is fabricated, and that Butina admitted guilt over fear of a long prison sentence.
The spying allegations come against the larger backdrop of tense US-Russian relations over what US intelligence services and Congress have detailed as repeated attempts from the Kremlin to meddle in the 2016 presidential election. Moscow has denied the allegations.
Join our commenting forum
Join thought-provoking conversations, follow other Independent readers and see their replies