Russia says US tip-off about planned terror bombing 'saved many lives'
'It cannot be called anything but an ideal example of cooperation in fighting terrorism'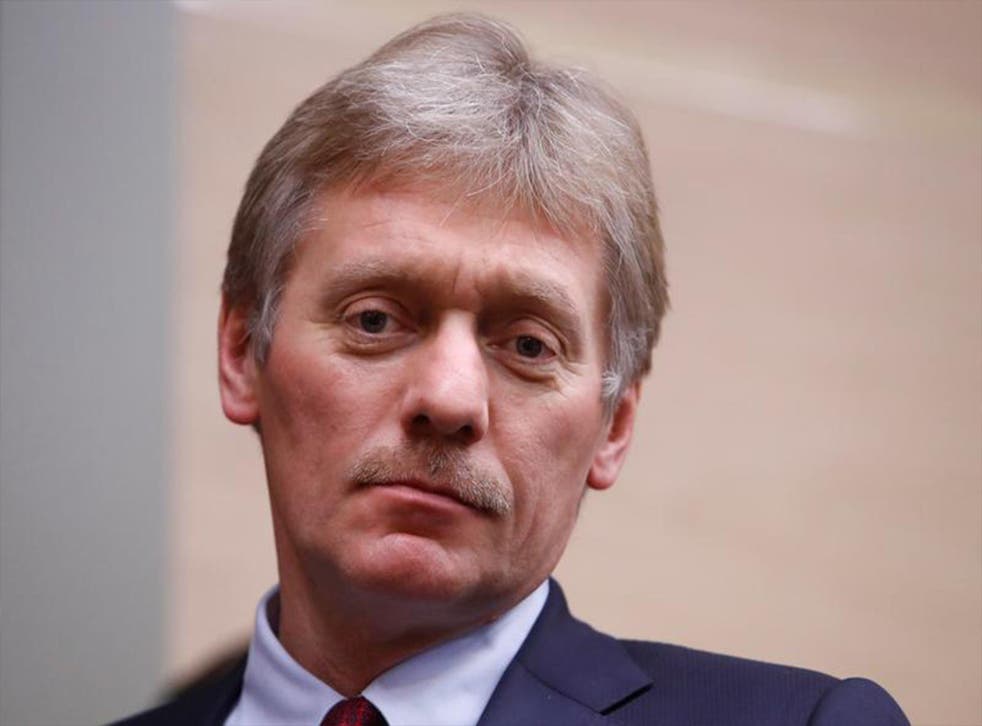 A US tip-off about a planned attack in St Petersburg helped save many lives and Russia and the United States should try to cooperate in the same way in future, Kremlin spokesperson Dmitry Peskov said on Monday.
Washington provided intelligence to Russia that helped thwart a potentially deadly bombing, US and Russian officials said on Sunday, in a rare public show of cooperation despite deep strains between the two countries.
"It cannot be called anything but an ideal example of cooperation in fighting terrorism," Peskov told reporters at a conference call. "We should aim for such standards."
The tip-off resulted in the detention of seven alleged supporters of Isis militant group in St Petersburg last week, Peskov said.
Russia's Federal Security Service said on Friday that IS had planned attacks in public places on 16 December and weapons and explosives were found when the suspects were searched.
Peskov said Russian and American security services have contacts but this was the first time when their cooperation was so efficient. "This was very meaningful information that helped to save many lives," he told reporters.
Asked if President Vladimir Putin and US President Donald Trump had discussed a possible meeting, Peskov replied that the issue "had not been brought up yet".
Reuters
Register for free to continue reading
Registration is a free and easy way to support our truly independent journalism
By registering, you will also enjoy limited access to Premium articles, exclusive newsletters, commenting, and virtual events with our leading journalists
Already have an account? sign in
Register for free to continue reading
Registration is a free and easy way to support our truly independent journalism
By registering, you will also enjoy limited access to Premium articles, exclusive newsletters, commenting, and virtual events with our leading journalists
Already have an account? sign in
Join our new commenting forum
Join thought-provoking conversations, follow other Independent readers and see their replies