Russian fighter jet reportedly intercepts US military plane
Defence officials call interception 'unprofessional' but not unsafe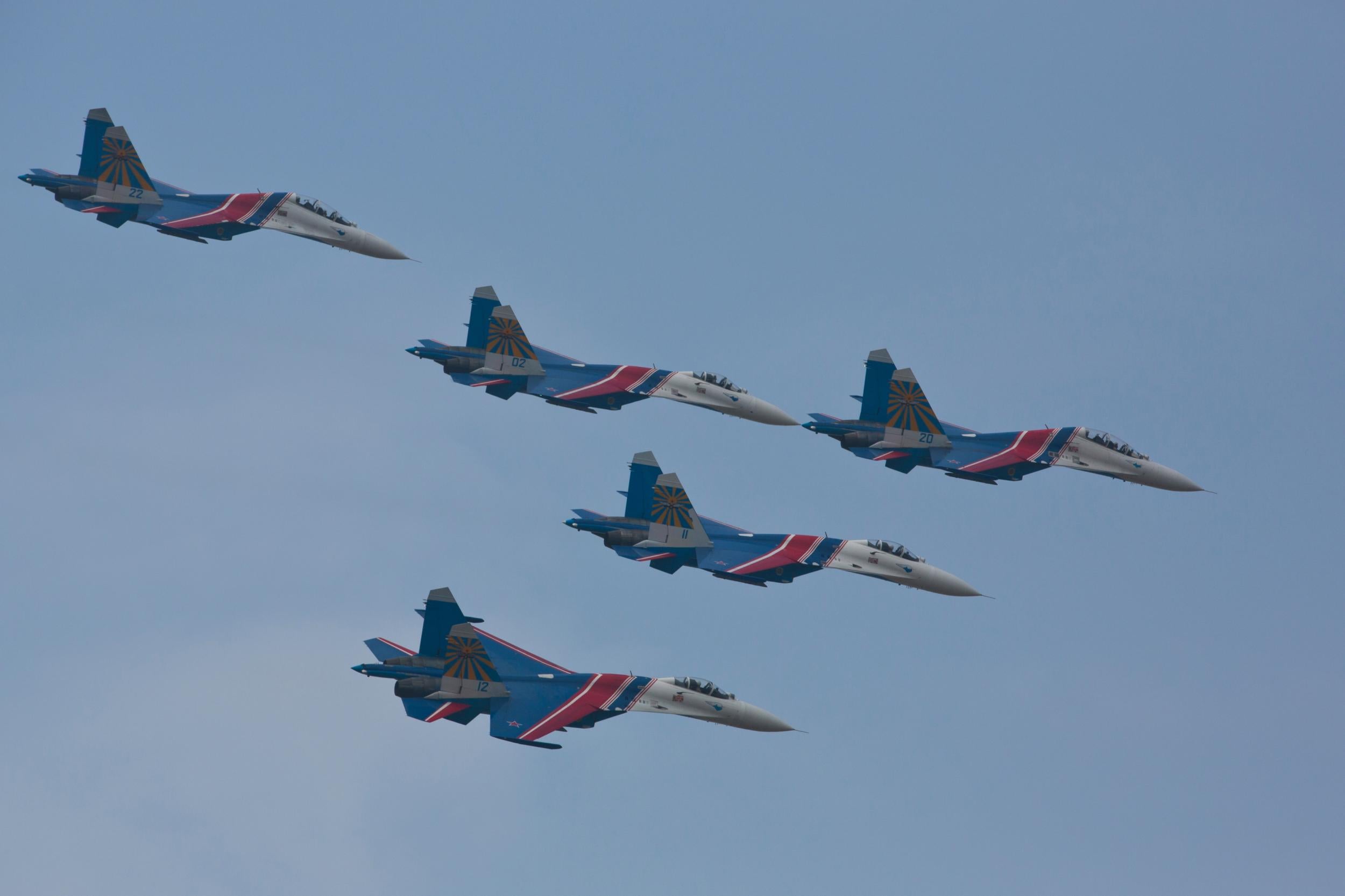 A Russian fighter jet has reportedly intercepted a US surveillance plane in international airspace.
The Russian Su-27 jet performed an "unprofessional" but not unsafe interception of a US Navy P-8 plane that was flying over the Baltic Sea, defence officials told CNN and Fox News.
The jet reportedly came within 20 feet of the US aeroplane, but American pilots told officials they never felt threatened, according to Fox.
A Navy spokesman declined to confirm details of the incident to The Independent, but said the encounter had been deemed "safe".
"Due to standing DOD policy, we do not release the details of safe interactions," said Lieutenant Commander Zach Harrell, a spokesman for US Naval Forces Europe. "If an unsafe interaction occurs in the future, we will be sure to provide you more information at that time."
Russia's floating 'nuclear Titanic': in pictures
Show all 9
Russia has previously used close flybys to demonstrate its discomfort with American military planes flying over Syria and the Baltic and Black seas, according to the New York Times.
A Russian jet last intercepted an American plane over the Black Sea in January, according to officials from both countries. A US EP-3 Aries plane was flying in international airspace when it was intercepted by a Russian Sukhov SU-27 fighter jet.
US military officials deemed the January interception "unsafe," claiming the Russian jet crossed "directly through the EP-3's flight path, causing the EP-3 to fly through the SU-27's jet wash".
State Department spokeswoman Heather Nauert said Russia's military had "flagrantly" violated international law, calling it "the latest example of Russian military activities disregarding international norms and agreements".
US v Russia on Syria: The story so far
The Russian Defence Ministry disagreed, saying the interception "took place in strict accordance with international rules of airspace use." The ministry blamed the US plane for flying too close to Russian airspace.
Tensions between the US and Russia have escalated in recent weeks over the conflict in Syria, where Moscow is backing President Bashar Al-Assad. Russian Foreign Minister Sergey Lavrov accused the US of trying to divide Syria over the weekend, claiming the Americans had ignored international law when launching missiles at the country.
The US, UK and France launched a missile stirke on Syria last month, after what the countries say was a chemical attack carried out by the Assad regime on its own people.
Join our commenting forum
Join thought-provoking conversations, follow other Independent readers and see their replies