Saddam Hussein kept 'secret torture chamber' in New York City townhouse
The 'detention room' was reportedly installed by the dictator decades ago, as officials claim intelligence agents used the space to imprison Iraqis in the US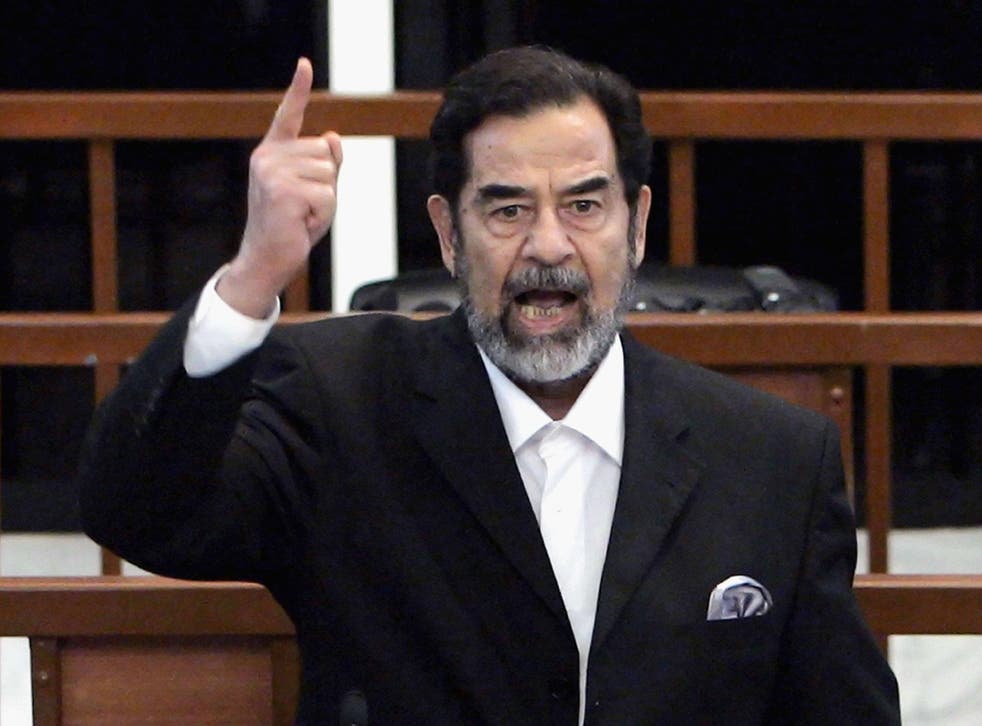 Saddam Hussein kept a secret torture chamber in the affluent Upper East Side neighbourhood in New York City, a new report claims.
The ousted Iraqi dictator installed the "detention room" in the Permanent Mission of the Republic of Iraq, a five-floor 79th Street apartment building, after his formal rise to power in 1979.
According to two Iraqi officials, who spoke to the New York Post on the condition of anonymity, Mukhabarat agents – Hussein's henchman from the country's intelligence agency – used the space to imprison Iraqis in the US and use them as leverage against family members back in their home country. Prisoners were reportedly kept for as many as 15 days.
"It was a dark room. The doors were reinforced in a way that nobody could break in or out. You didn't need to soundproof it," one official told the Post.
"You're not going to hear someone screaming down there," the other added.
The officials disclosed numerous acts of violence that took place as Mukhabarat agents tortured their prisoners in the chamber, included the removal of a person's fingernails, intense beatings, and the use of instruments like copper wires and rubber hoses.
"Mukhabarat does whatever the hell Mukhabarat needs to do," an official said. "They are the last people you ever wanted to meet during the Saddam era."
Donald Trump praises Saddam Hussein for his ability to kill terrorists
In many cases, according to the account, Hussein's henchmen would execute uncooperative prisoners and ship their corpses back to Iraq.
"They just put [the body] in a diplomatic box and it can just be shipped," they explained. "This is diplomatic – nobody has the authority to examine it or open it."
Rise and Fall of Saddam Hussein in pictures

Show all 10
But the officials claim all evidence had been wiped clean by the US government following the US invasion of Iraq that removed Hussein from power in 2003.
"US government officials cam in. They took hard drives, computers. They went into vaults – they smash them open," one official claimed. "Officially, they were running Iraq because we didn't have a government."
The mission was returned to Iraq a year later, they added, but Mukhabarat was no longer associated with the space. The space was converted to a kitchenette after a 2014 renovation that cost nearly $120,000 (£98,421), the Post said.
After his regime's ousting, Hussein was executed after being found guilty for crimes against humanity in 2006. The dictator killed hundreds of thousands of Iraqi citizens during his 23 year reign – although, the official number is incalculable.
Register for free to continue reading
Registration is a free and easy way to support our truly independent journalism
By registering, you will also enjoy limited access to Premium articles, exclusive newsletters, commenting, and virtual events with our leading journalists
Already have an account? sign in
Register for free to continue reading
Registration is a free and easy way to support our truly independent journalism
By registering, you will also enjoy limited access to Premium articles, exclusive newsletters, commenting, and virtual events with our leading journalists
Already have an account? sign in