US Olympic athlete suffers anti-Asian abuse in park as bystanders do nothing
'You're a loser! Loser! Go home, stupid b****!' a stranger yelled at Sakura Kokumai, an American karate champion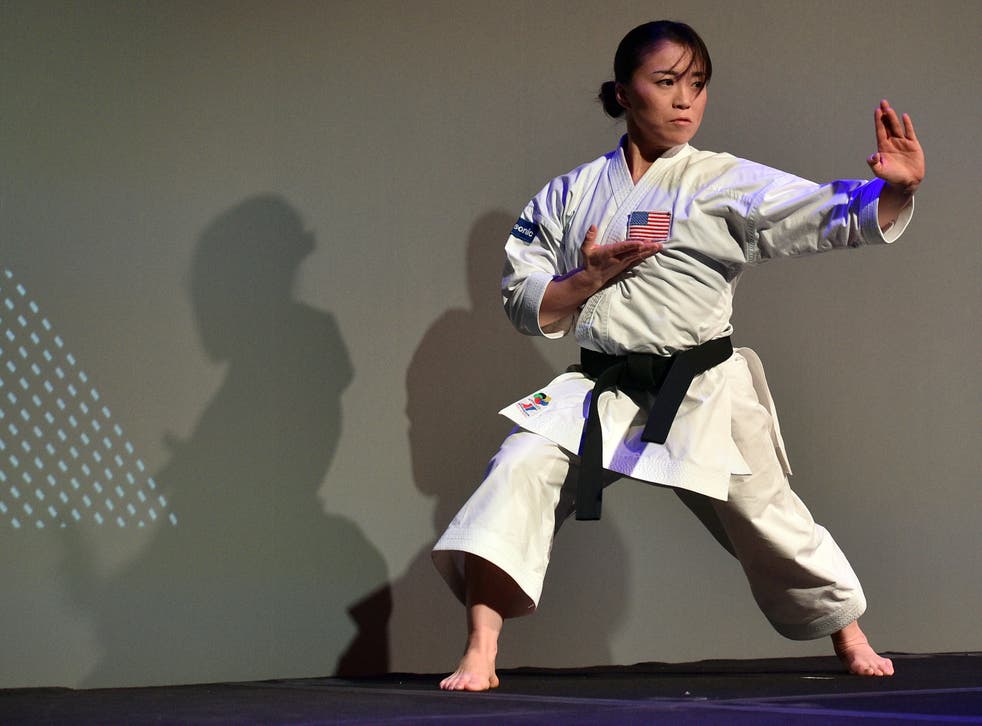 The latest target of anti-Asian hate is a United States Olympic athlete.
Sakura Kokumai, a karate champion who will represent the US at the Tokyo Olympics this summer, says she was minding her own business at a park in Orange, California when a stranger began cursing at her.
"You're a loser! Loser! Go home, stupid b****!" the man yelled.
Not knowing what to do, Ms Kokumai recorded the abuse. Eventually the man left, shouting racial insults as he drove away.
"You're Chinese! You can't see me!" he shouted from his car.
Later, Ms Kokumai reflected on the harrowing incident as she posted her videos on Instagram, noting how few people had stepped in to help her.
"Yes what happened was horrible," she wrote, "but I don't know which was worse, a stranger yelling and threatening to hurt me for no reason or people around me who witnessed everything and not doing a thing."
Eventually, she said, one woman came up to her and asked if she was OK, "but for the longest time no one cared. People would walk by, some even smiled. And I didn't know what to do."
The American karateka, who has Japanese roots, sees the attack as one more example of the anti-Asian hate speech and violence that have plagued the United States in recent months.
"I was aware about the anti-Asian hate that was going on," she told KTLA. "You see it almost every day on the news, but I didn't think it would happen to me at a park I usually go to to train."
Anti-Asian hate crimes have risen dramatically since Covid-19 arrived in the United States. From 2019 to 2020, such crimes more than doubled in the country's 16 largest cities, according to the Center for the Study of Hate and Extremism.
The disturbing trend came into the spotlight last month after six women of Asian origin were among eight people killed in a mass shooting in Atlanta, Georgia.
Ms Kokumai says she is still processing what happened to her, but has a message for anyone who witnesses a similar attack.
"I was angry, frustrated, confused, scared, but I was also heartbroken to see and experience how people could be so cold," she wrote. "Please take care of each other. Please look out for one another."
Join our new commenting forum
Join thought-provoking conversations, follow other Independent readers and see their replies