Sales of bulletproof backpacks for kids soar in America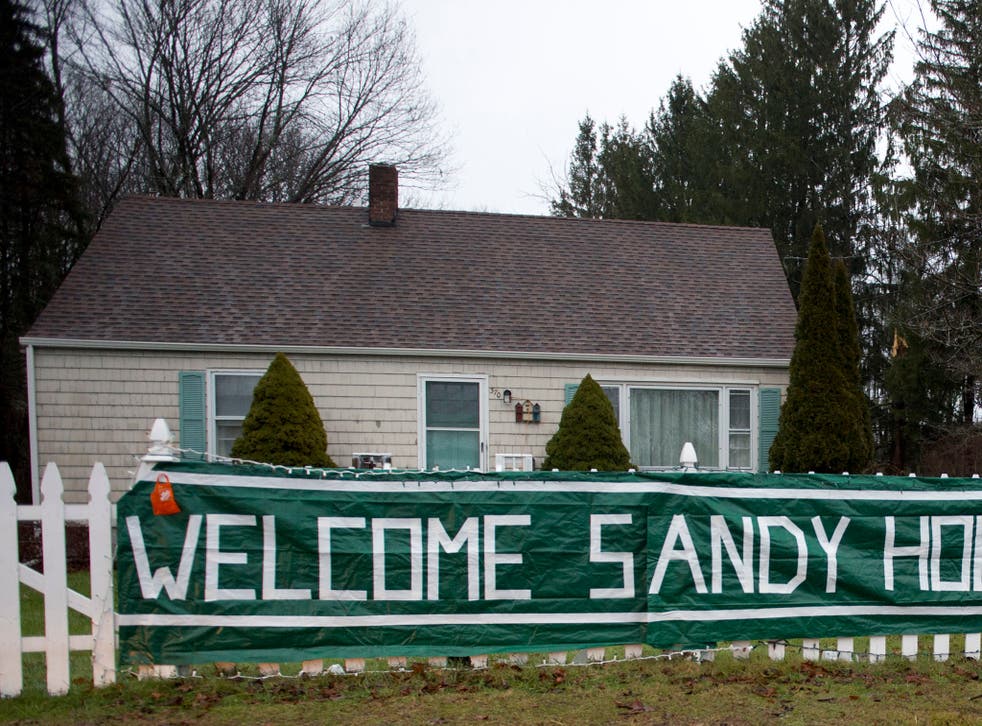 Elmar Uy thought his software was acting up when he first saw the huge jump in sales of bulletproof backpacks last Friday. He checked the figures and discovered the website's traffic had jumped tenfold.
Then he turned on CNN, and it made sense.
Following the fatal shootings of 20 children and six adults last week at an elementary school in Newtown, Conn., BulletBlocker said it is struggling to keep up with demand for its bulletproof backpacks for children.
"We sell 15 to 20 backpacks in a good week," said Uy, the company's vice president of sales. "Since the shooting, we've sold 50 to 100 per day."
Uy's is not an isolated case. At least half a dozen companies sell bulletproof backpacks and vests for children, and since the country's second-worst school shooting, they say business has greatly increased. In Arizona, a body armor manufacturer called Amendment II says sales of its bulletproof children's backpacks — Avengers for boys, Disney princesses for girls — have risen more than 500 percent. Black Dragon Tactical, a survivalist company in New Hampshire, is promoting armored backpack inserts on its Facebook page.
"Arm the teachers, in the meantime, bulletproof the kids," Black Dragon said on its Facebook page Sunday. "These panels fit into most common backpacks."
Until recently, it seemed a foregone conclusion that body armor, like guns and knives, had no place in schools. Five years ago, there was no such thing as a bulletproof backpack, Uy said, and bulletproof vests were merely precautions for kids who hunted with their parents.
But reinforced backpacks have become more popular since the Virginia Tech massacre in 2007 and the gradual rise of the "prepper" movement, a subculture obsessed with preparations for the end of the world. The trend isn't entirely surprising: Backpack sales total more than $1 billion each year, said Marshal Cohen, a leading retail analyst, and in the past five years, manufacturers have aggressively diversified their offerings to move more product.
Bullet-proof backpacks sell for $200 to $500, are made of high-tech, even military-grade, ballistic materials and weigh less than a pound more than an ordinary backpack.
Amendment II primarily manufactures lightweight armor for the military, said Derek Williams, co-owner and sales director. The company began making backpacks six months ago when a string of parents requested them, usually after big prepper conventions. Even then, it sold only a handful a week, Williams said.
Now the company has posted a pop-up message on its website, explaining that it can't keep pace with orders and will donate a portion of all sales to the families of the victims of the shootings at Sandy Hook Elementary School. On Thursday alone, Amendment II sold 200 bulletproof packs.
"We never wanted to be in the spotlight for kids' body armor," Williams said. "There's a criticism that we're capitalizing on the tragedy. That isn't true."
But some school safety experts disagree, saying that Amendment II and companies like it profit from parents' fear — and sow another kind of danger.
The backpacks distract parents from other concerns, such as whether their children's school has an up-to-date safety plan and how often teachers receive safety training, said Kenneth Trump, a school security consultant. They also demonstrate what he calls a fundamental "misunderstanding of how kids and schools work." Students don't carry their backpacks for most of the day, and in the event of a scary, split-second disaster, a child is unlikely to "deflect bullets" with a bag, Trump said.
Studies have shown that highly visible efforts to increase school safety, such as cameras and armed guards, decrease students' feelings of security, said Eric Rossen, a clinical psychologist and administrator at the National Association of School Psychologists. That's another risk with bulletproof backpacks, he said. Children who don't feel safe also don't feel connected or understood, ultimately undermining their ability to learn and to form trusting relationships, he said.
"Despite our intuition at times like these, schools remain one of the safest places for children in America," Rossen said. "So statistically, the psychological costs outweigh any potential benefit," he added, referring to bulletproof backpacks and other such efforts.
Regardless of whether manufacturers are peddling protection, as they say, or distraction, as school experts do, it does appear that backpack manufacturers benefit from fear. Trump says he has heard of the backpacks before — they typically bubble up after school shootings.
BulletBlocker promoted its backpacks on Facebook after the movie theater shootings in Aurora, Colo., in July, writing, "Crazies don't shoot people because of BulletBlocker.com. . . . BulletBlocker exists because of crazies!"
For some people with a connection to the Sandy Hook shootings, none of this sits well.
"I have a friend who lost a child on Friday," a commenter wrote on the Facebook wall of one manufacturer. "You make money off of the wanna-be, neo-military [people] who run around armed to the teeth, waiting for the black helicopters. . . . You people are sick."
Register for free to continue reading
Registration is a free and easy way to support our truly independent journalism
By registering, you will also enjoy limited access to Premium articles, exclusive newsletters, commenting, and virtual events with our leading journalists
Already have an account? sign in
Register for free to continue reading
Registration is a free and easy way to support our truly independent journalism
By registering, you will also enjoy limited access to Premium articles, exclusive newsletters, commenting, and virtual events with our leading journalists
Already have an account? sign in
Join our new commenting forum
Join thought-provoking conversations, follow other Independent readers and see their replies