Jailed FTX founder Sam Bankman-Fried can't prepare for trial with 'inadequate' conditions, lawyers say
Defense lawyers say FTX founder Sam Bankman-Fried can't adequately prepare for trial in six weeks while in jail without proper access to computers, necessary medications to help him concentrate, and a better diet than bread, water and peanut butter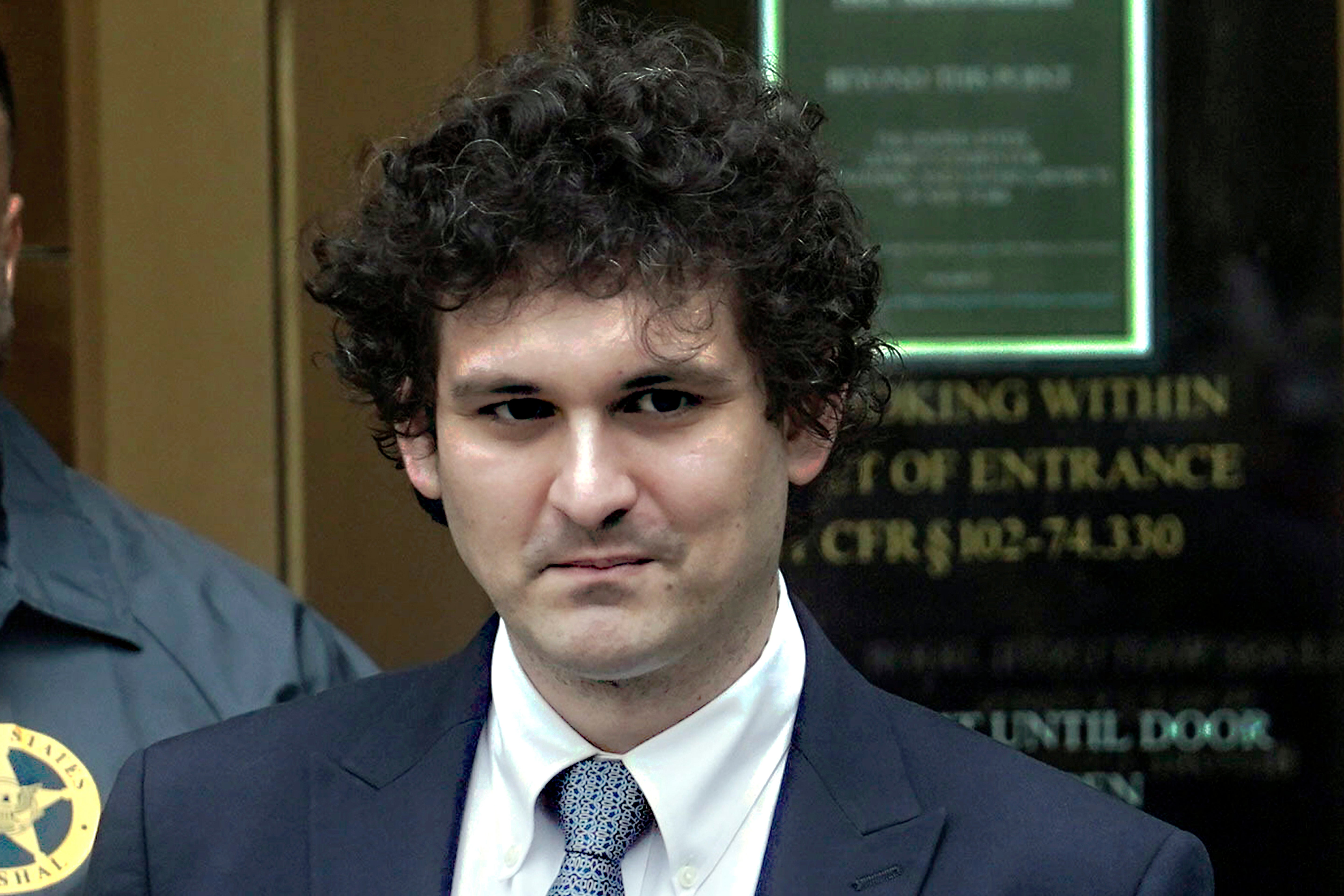 FTX founder Sam Bankman-Fried can't adequately prepare for trial in six weeks while in jail without proper access to computers, necessary medications to help him concentrate, and a better diet than bread, water and peanut butter, his lawyers told a magistrate judge Tuesday.
The lawyers made their complaints at a Manhattan federal court hearing after Bankman-Fried pleaded not guilty to seven charges he'll face at his Oct. 3 trial, including wire fraud and multiple conspiracy counts.
Bankman-Fried was extradited from the Bahamas in December after prosecutors said he stole billions of dollars in FTX customer deposits, spending tens of millions on his businesses, speculative venture investments, charitable donations and on illegal campaign contributions aimed at influencing cryptocurrency regulation in Washington.
The 31-year-old California man was making his first court appearance in a drab beige prison uniform since his $250 million bail was revoked 10 days ago by Judge Lewis A. Kaplan. The judge had granted a request by prosecutors to jail him after agreeing that the fallen cryptocurrency whiz had repeatedly tried to influence witnesses against him.
Magistrate Judge Sarah Netburn, presiding over Tuesday's hearing, told Bankman-Fried's attorneys that she would not overrule Kaplan's rulings about access to computers, but that she would see if she could get the Metropolitan Detention Center in Brooklyn to provide medications and a diet more closely aligned to the defendant's vegan preferences.
Attorney Mark Cohen told Netburn that Bankman-Fried hadn't received medication that's necessary for him to focus since he was sent to jail on Aug. 12.
He said his client continued to be served a "flesh diet," leaving him to rely solely on bread, water and sometimes peanut butter.
"Your Honor, that's outrageous and needs to be remedied," he said of a man who had shuffled into the courtroom, his legs shackled.
Another defense attorney, Christian Everdell, told Netburn that Bankman-Fried was being denied the right to adequately prepare for trial because he was only allowed to review millions of pages of evidence two days a week.
"There is no way for him to effectively prepare for his defense," Everdell said.
Before his bail was revoked, Bankman-Fried had been permitted to live with his parents in their Palo Alto, California, home with strict rules limiting his access to electronic devices.
Kaplan ordered him jailed after concluding that there was probable cause to believe he had committed the federal crime of attempted witness tampering.
He cited an attempt by Bankman-Fried to communicate with the FTX general counsel in January and his disclosure several week ago to a journalist of some private writings by Caroline Ellison, his former girlfriend and the ex-CEO of Alameda Research, a cryptocurrency trading hedge fund that was one of his businesses.
The judge said the writings were kinds of things that a former romantic partner was unlikely to share with anyone "except to hurt, discredit, and frighten the subject of the material."
___
For more AP coverage of Sam Bankman-Fried: https://apnews.com/hub/sam-bankman-fried