Police officer who killed unarmed black man Sam DuBose cleared of murder
It's the fourth instance in the past month in which an officer was cleared after shooting black men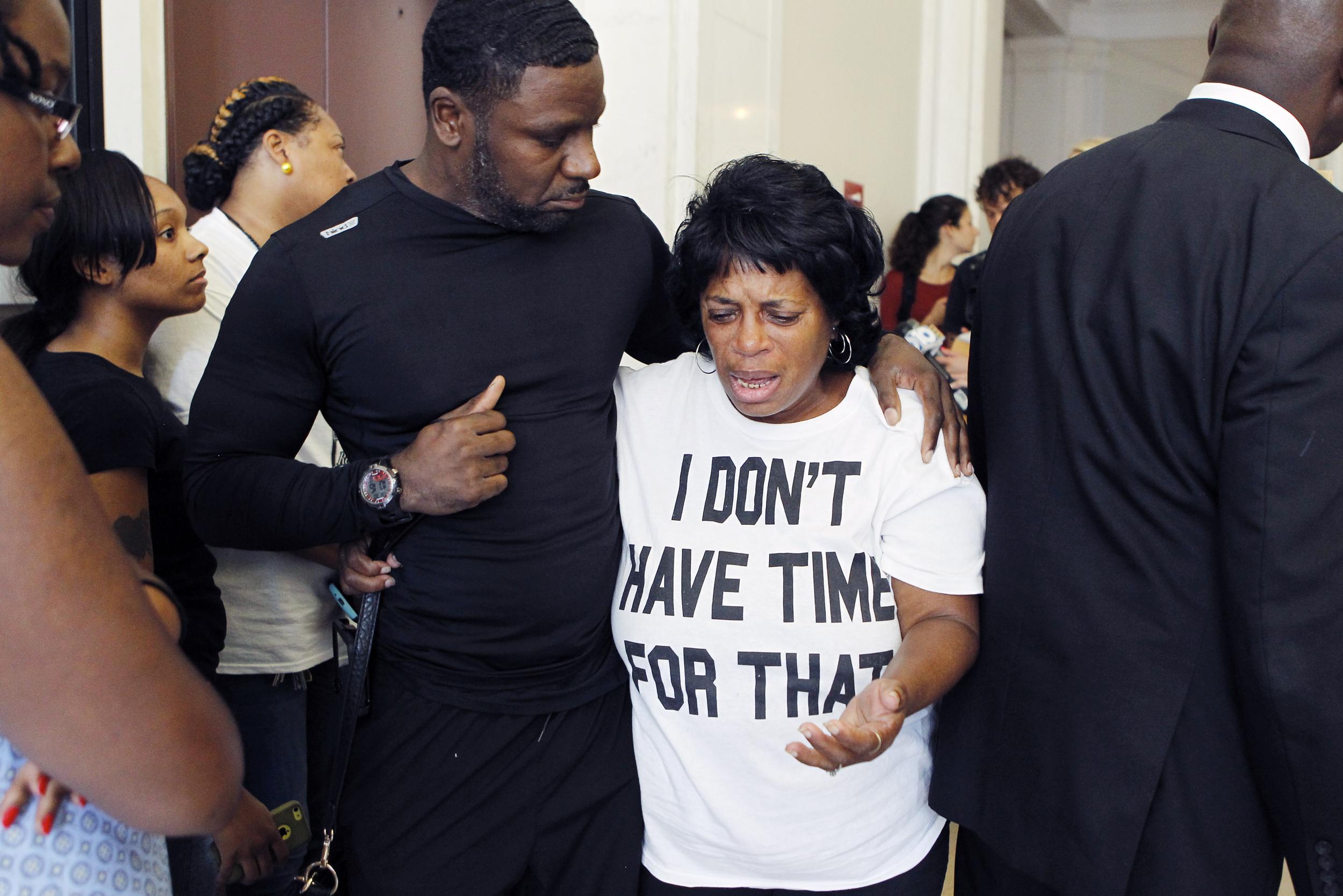 A mistrial has been declared in the case of a white Ohio police officer who was accused of shooting an unarmed black man.
A jury was unable to come to a consensus on whether Cincinnati officer Ray Tensing, 27, was guilty of charges of murder and voluntary manslaughter after he shot and killed Sam DuBose, 43.
It is the fourth time that courts haven't convicted police officers charged with the death of black men.
The jury, which is composed of nine white members and three black members, was reportedly about evenly split when Judge Leslie Ghiz declared the mistrial.
Body cam footage of Mr DuBose's death went viral online and sparked outrage around the country. In the video, Mr Tensing approaches Mr DuBose during a traffic stop. The motorist attempts at one point to keep his door shut when the officer tries to open the door.
Mr Dubose can be heard saying that he hadn't done anything wrong.
In the chaotic next moments, Mr DuBose appears to reach for the ignition of his car, and the officer reaches in to stop him. A gunshot can be heard during a chaotic scuffle — at this point the car is beginning to move, according to testimony — before the camera footage becomes clear again, showing Mr Tensing with his gun in his hand.
Ferguson Anniversary Protests
Show all 11
The car, in gear, continues forward until it crashes about a block away.
The traffic stop was conducted outside of the University of Cincinnati campus because the vehicle Mr DuBose was driving was missing a front license plate.
Mr Tensing later said that he had shot because he feared that he could be run over by the car as Mr DuBose tried to get away.
Other recent acquittals or mistrials in cases of officers killing black men include a ruling this week in which Wisconsin officer Dominique Heaggan-Brown — a black officer — was clear for shooting Sylville Smith. Last week, a jury acquitted Minnesota officer Geronimo Yanez on charges stemming from shooting Philando Castile, who had indicated he had a legal firearm in his car when he was stopped. Officer Betty Jo Shelby in Oklahoma was cleared last month in the shooting of Terence Crutcher, who was unarmed.
Join our commenting forum
Join thought-provoking conversations, follow other Independent readers and see their replies