'Sam': Mystery woman found in California suffering from amnesia is reunited with her family
Ashley Manetta's English accent and vivid dreams about Australia fuelled speculation that she was from one of those countries, but she is actually from Pennsylvania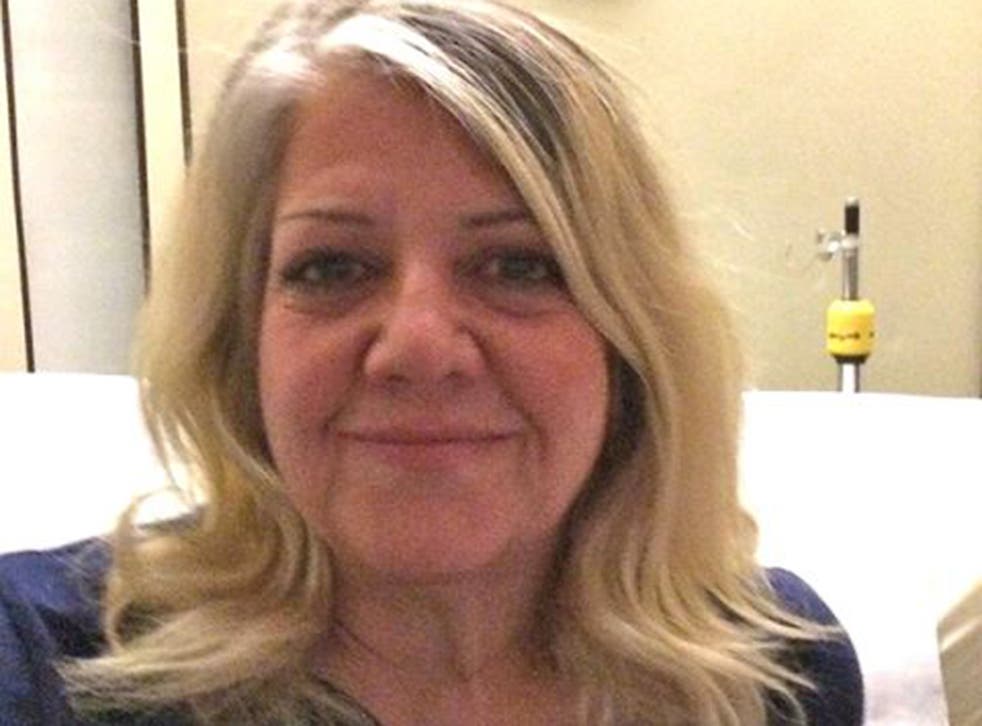 A public appeal by a woman who turned up in southern California with almost total amnesia five months ago has borne fruit, with her nephew identifying her from an online news report and alerting other family members.
The woman, who called herself "Sam", turns out to be 53-year-old Ashley Manetta. Her English accent and vivid dreams about Australia fuelled speculation that she was from one or other country. In fact, she is American, from Pennsylvania, although her family has told her she has made numerous extended trips to Australia.
In February, Ms Manetta was found disoriented and barely conscious in Carlsbad, a beach town north of San Diego, with no idea of her name, age or personal history.
She was taken to hospital and diagnosed with ovarian cancer, which doctors said may have caused her memory loss. Neither the FBI nor Interpol could identify her. But after she gave a TV interview on Tuesday, her nephew realised it was his missing aunt and called his mother.
"It was extremely emotional, we were all sobbing," Ms Manetta told NBC 7. "They're so sorry I had to go through what I did during this time without them," she said, in a reference to the surgery and chemotherapy which she underwent after being diagnosed. Ms Manetta has learnt that she never married and has no children. But she has two older sisters, in Maryland and Colorado. She lived in Arizona before moving to California.
Ms Manetta's family lost touch with her several years ago. Now her sister in Maryland has offered her a home.
Register for free to continue reading
Registration is a free and easy way to support our truly independent journalism
By registering, you will also enjoy limited access to Premium articles, exclusive newsletters, commenting, and virtual events with our leading journalists
Already have an account? sign in
Register for free to continue reading
Registration is a free and easy way to support our truly independent journalism
By registering, you will also enjoy limited access to Premium articles, exclusive newsletters, commenting, and virtual events with our leading journalists
Already have an account? sign in
Join our new commenting forum
Join thought-provoking conversations, follow other Independent readers and see their replies