Samuel Little: Serial killer claims unsolved 1972 case is one of 90 women he murdered
One of the victims described by killer Samuel Little is matched to slain Jane Doe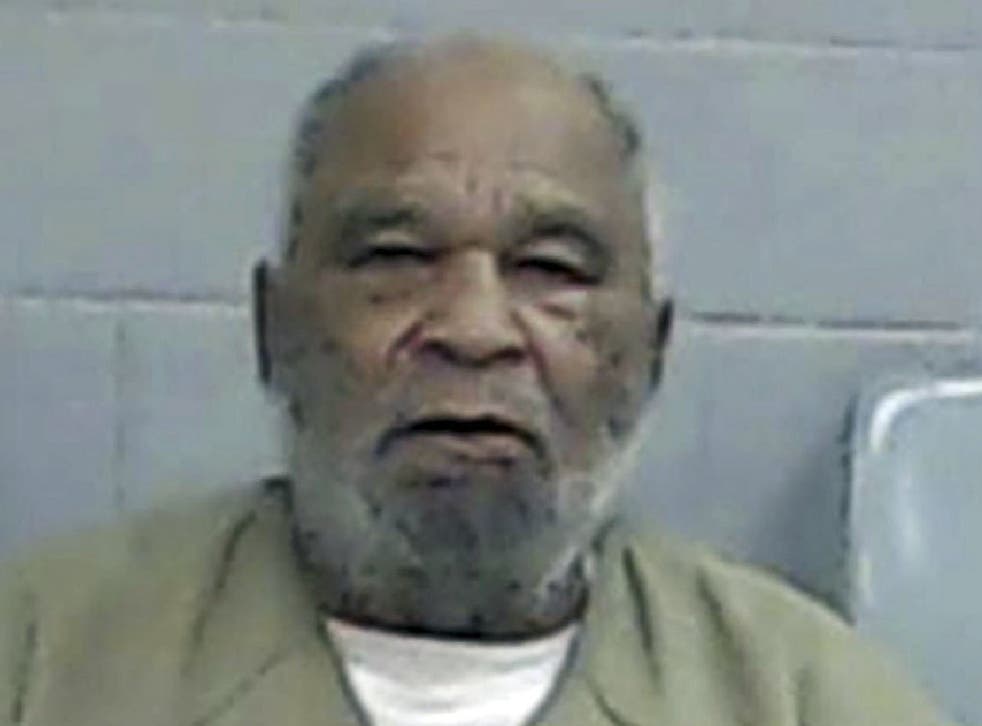 Since 1972, the case of the woman with no name has haunted Prince George's County, Maryland, homicide investigators.
With only skeletal remains as evidence, they didn't know where she was from, who she was and how she wound up dead in the woods unnoticed for months before a hunter strolling through the area discovered the bones.
But a month ago, cold case detectives in the county located outside of Washington, DC, caught a break in the case.
A 78-year-old prisoner in Texas had begun confessing to dozens and dozens of killings committed between 1970 and 2005, stretching across the country. As Samuel Little described each of the 90 killings he said he committed, one matched the description of the slain Jane Doe found 46 years ago in Laurel, Maryland.
Detectives from Maryland travelled to Texas this fall for an interview. They hoped that one of the most prolific serial killers in US history would help them learn the name of Prince George's longest unidentified homicide victim.
Five agencies were in line that day to talk to Little.
And before the county team and an FBI agent who works with the cold case squad got their turn, other investigators gave them some advice.
"We were told directly not to ask him, 'Let's do this for the family,' because he did not view his victims as deserving of any type of remorse," Prince George's Seargent Greg McDonald said. "So if you went into a room and asked him, 'want to do this for the family?' he would shut down."
Though decades had passed, it seemed Little had clung to details.
County detectives said Little described the signs he saw, the dirt roads he drove and the U-turn he took before precisely pinpointing for them where he left the woman's body. The details all matched what police knew about the site.
Detectives in Prince George's announced Wednesday that the case was closed in light of Little's confession. Since Little is serving three life sentences and is expected to die in custody, police said they will not charge him in the Maryland death but have the option to do so at any time.
"Talking with him, you can hear he actually gets excited about describing his homicides and describing how he strangled his victims," Bernie Nelson, one of the county detectives, said. "He looked you right in your eye and said he couldn't help himself. He's a monster."
With each detail Little unfurled during the two-hour interview, Prince George's cold case detectives became confident that they had closed Jane Doe's case. Now, they're hoping Little will help them learn who she was.
The FBI announced this week that Little has been linked to as many as 90 killings.
Little has been serving three-back-to-back life sentences in California for beating, strangling and killing three women. As local and federal investigators looked deeper into Little's background, they linked him to a homicide in Texas.
A Texas Ranger went to California to interview Little in the spring of this year. During the interview, Little suggested he would talk if he could move prisons.
Little was transferred to Texas and in the course of weeks, law enforcement officials said, he revealed details of the states he had been to and women he said he killed. FBI investigators said they have confirmed 34 killings that Little described with many more pending and some that remain uncorroborated.
Prince George's police are in the process of getting a more specific description of the woman from Little and a possible forensic sketch from that. He has shown during interviews to have what appears to be a photographic memory, said Mr McDonald.
"It gives us great hope that she will be identified," said Mr McDonald. "It gives us a direction to look. It develops more leads to look at."
In the description he gave first to the Texas Ranger, Little described meeting a woman at the old Greyhound Bus Station off New York Avenue in the District of Columbia. Little and the woman had known each other for three days when they drove up I-295 to a wooded area, according to law enforcement accounts of what Little said. The woman suggested they pull off at Maryland Route 197 onto a dirt road for consensual sex, officials said Little told the Ranger.
World news in pictures

Show all 50
That is where he claimed to kill and abandon her body, police said.
Little, detectives said, told them about the final minutes: he strangled the woman in the back of his car but she regained consciousness. As she staggered and tried to flee, Little caught up to her, as Mr Nelson recounted Little's statement, and when he caught her, he made sure she was dead.
After being alerted in October to details Little gave to the Texas Ranger, the Prince George's cold case team looked through its files and found the slaying of the Jane Doe from 1972 that "fit perfectly what he described," Mr McDonald said.
Little's description of the woman matched a medical examiner's report. Detectives believe she was a white female in her 20s, about 5-foot-2 inches to 5-foot-6-inches tall with dirty blonde to reddish hair.
In Texas, Little offered Prince George's detectives descriptive details of the woman investigators had not confirmed previously: that she said she was from the Massachusetts area, had a child, and had recently celebrated getting a divorce from her husband.
In the interview room of a sheriff's office in Texas, Little became excited talking about how he would strangle his victims for sexual gratification and showed no remorse, Mr Nelson said. He revelled in reliving the details, Prince George's detectives said in explaining why he confessed to this and other murders after all these years.
"He actually was upset she was not found sooner because he wanted to actually see a picture of her," Mr Nelson said Little told them.
Cold case detectives and investigators have worked on the woman's case regularly through the years, said county police Major Brian Reilly, head of the criminal investigations division.
UK news in pictures

Show all 50
As recently as 2014, Prince George's County sent the unknown woman's bones to a university in North Texas that specialises in extracting DNA, he said. Now, that DNA, which has been sitting in a database, will be used to confirm possible matches with those who believe they are related to the unknown woman.
With the new information from Little, detectives can narrow their search, look at divorce records and work with the cold case unit in Massachusetts in hopes of learning who she was.
The woman's bones were found 1 December 1972, by a hunter walking through woods, but police believe she was killed about six months before. District police said Little was arrested on a handgun charge in May of that year, which puts him in the Washington, DC-region at the time.
Prince George's police said the case Little confessed to is one of only two unidentified homicide cases in the county.
The Washington Post
Join our new commenting forum
Join thought-provoking conversations, follow other Independent readers and see their replies