San Bernardino shooter's friend charged on counts of terrorism for 'buying assault rifles'
Enrique Marquez posted a Facebook status that read: "I'm. Very sorry sguys. It was a pleasure." 
Justin Carissimo
Thursday 17 December 2015 18:37 Comments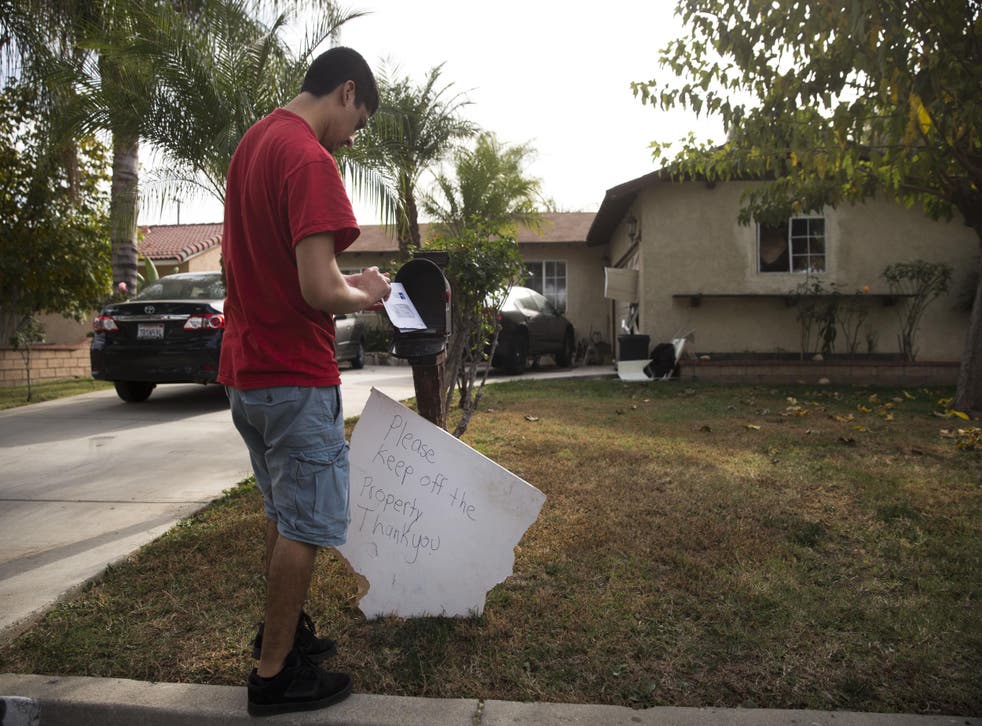 The neighbour and longtime friend of one of the San Bernardino shooters has been charged on counts of terrorism.
Enrique Marquez, was arrested on Thursday for allegedly purchasing the assault weapons used in the San Bernardino shootings that killed 14 and wounded at least 20 others.
The 24-year-old also faces terrorism related charges for allegedly plotting similar attacks in 2011 and 2012, as well as immigration fraud for a sham marriage involving one of Syed Rizwan Farook's family members.
Friends and family of Mr Marquez were disturbed when he posted a Facebook status that read: "I'm. Very sorry sguys. It was a pleasure."
He reportedly posted the message shortly before checking himself into a local mental health facility.
Investigators told ABC News that Mr Marquez bought the two assault rifles used in the attack nearly three years ago.
The famous for and against US gun control

Show all 31
The suspect was a longtime friend and neighbour to Farook and told officials that he bought the weapons so Farook would not undergo a background check nor be on record as the purchaser. He also said that the two spoke about the attack in 2010 but called off the shooting due to unrelated arrests associated with suspected terrorists.
The Los Angeles Times reports that Mr Marquez was arrested on Thursday afternoon and may face further charges if he knew the specifics of the massacre.
Register for free to continue reading
Registration is a free and easy way to support our truly independent journalism
By registering, you will also enjoy limited access to Premium articles, exclusive newsletters, commenting, and virtual events with our leading journalists
Already have an account? sign in
Join our new commenting forum
Join thought-provoking conversations, follow other Independent readers and see their replies