San Francisco programmer found dead after vanishing on home CCTV footage
During some time before his disappearance, Christopher Woitel had been sending family and friends paranoid messages about Capitol riot in Washington, DC
Gustaf Kilander
Washington, DC
Friday 19 February 2021 19:17 Comments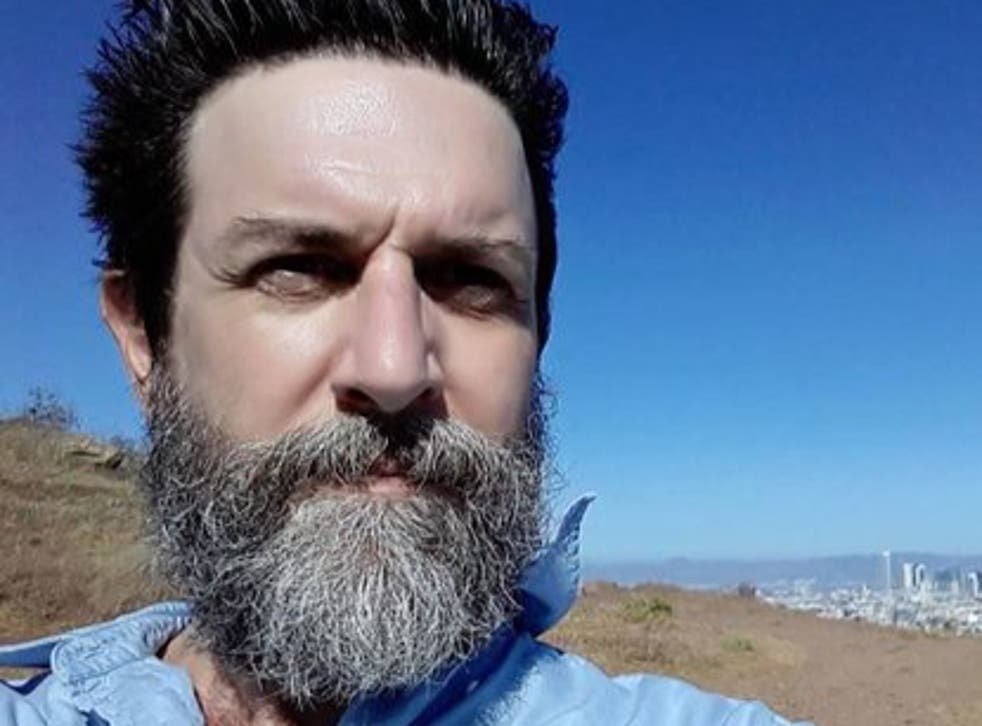 Leer en Español
A San Francisco programmer has been found dead after vanishing on his home CCTV footage five weeks ago.
Christopher Woitel was found by police during a search of his home in a three-foot-high crawl space above his bathroom that was hidden from plain view, police say.
Fire officials had to cut into the ceiling to retrieve the 50-year-old's body. He was first reported missing by his mother on 13 January, who had not heard from him since 9 January. Investigators say Mr Woitel most likely accessed the crawl space from the roof and not from inside his apartment. Police say no sign of forced entry was found in his home and that no foul play is suspected. The cause of death has not been announced and is subject to a medical examination.
CCTV footage showed Mr Woitel entering his apartment on 8 January, but never showed him leaving. During some time before his disappearance, he had been sending family and friends paranoid messages about the Capitol riot in Washington, DC on 6 January. He said he wanted to escape to the mountains. The messages stopped in the afternoon of 9 January, Mission Local reported.
Childhood friend Mark Guarino told Mission Local that Mr Woitel was "inquisitive, adventuresome and, as a voracious reader, very smart".
He added: "At a very young age, he showed compassion for the vulnerable, including animals, and it was a quality that continued into adulthood. He was a gentle soul with a very big heart. Everyone who knew him remembers him fondly. He will be missed."
Mr Woitel was someone neighbours knew they could ask for help with computers and other technical issues. One of those neighbours, Hargan Nelson, said Mr Woitel helped him get medical care when one of his kidney's failed before the pandemic lockdown of March last year. Mr Woitel rode with Mr Nelson in the ambulance and stayed with him at the hospital.
Mr Nelson told Mission Local: "I would have died if it weren't for him. I owe him my life."
Other neighbours say Mr Woitel often helped out homeless residents in the area, getting them food and letting them use his shower. His younger brother Michael said that he was "a very giving soul" and added that: "He's definitely a guy you'd want in your corner if you ever wanted someone there for you."
Police say they searched the apartment on 12 and 15 February, but Mr Guarino was frustrated with the inaction of the police when speaking to TooFab, claiming that the police first searched the apartment on 15 February.
He said: "It wasn't an extra search. It was just a search. They didn't search until this week, so it wasn't extra. They just didn't do anything until this week."
Saying that he didn't know why police were slow to investigate, Mr Guarino told TooFab: "Friends of mine, who have experience with other stories in the area, have said that Chris was gay and that one of the persons questioned was homeless, and maybe those were two factors that the police have been slow to react on."
He added: "Maybe if Chris was an executive with a tech company out there they would have responded quickly? I really don't know."
Saying that Mr Woitel's family was "devastated and really frustrated," he continued: "That's the frustrating thing, his body had been sitting there for so long. It seemed natural just to search the building... and it didn't happen until Monday. He could have been buried by now."
In an email to The Independent, a spokesperson for the San Francisco Police Department said that the investigation remains open and that new evidence may arise.
They also said that "when the initial report was filed, there was nothing to indicate that the subject was at risk or that there was any suspicious circumstance involved. The family reached out to SFPD regarding the case and provided new information. The SVU Missing Persons Unit reviewed the case. Based upon the new information provided by the family, the Missing Person Unit assumed the investigation".
They added: "As a matter of policy we do not comment on, nor go into great detail, an open investigation as to preserve the integrity and not compromise the investigation. Based on our investigation thus far, and pending the autopsy report of the San Francisco Medical Examiner, we believe that Mr Woitel's death was not the result of foul play."
Register for free to continue reading
Registration is a free and easy way to support our truly independent journalism
By registering, you will also enjoy limited access to Premium articles, exclusive newsletters, commenting, and virtual events with our leading journalists
Already have an account? sign in
Join our new commenting forum
Join thought-provoking conversations, follow other Independent readers and see their replies