Sandra Bland: Grand Jury votes not to indict Texas county jail over black woman who died hanging in cell
The 28-year-old was found dead in her cell three days after she was pulled over for a minor traffic violation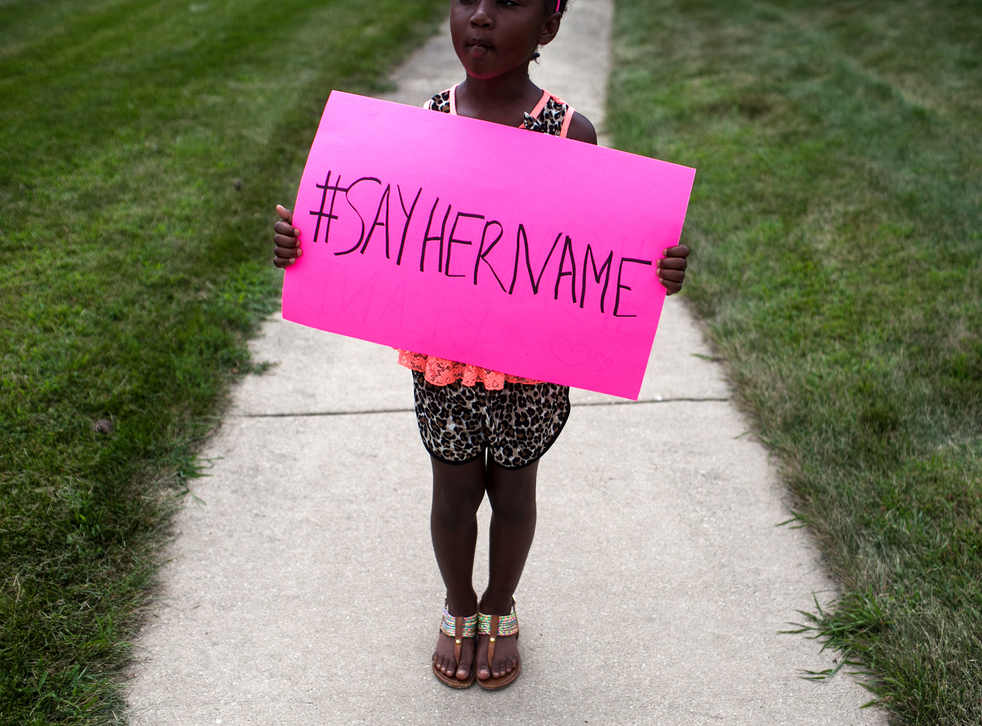 A grand jury has decided no felony crime was committed in connection with Sandra Bland, a black woman who was found dead in her cell in a Texas jail earlier this year.
The jury met for the third time in six weeks to decide whether the Waller County sheriff's office had a case to answer over the death of Ms Bland, who was found hanged in her police cell in July three days after being pulled over for a minor traffic violation.
She had been pulled over by a Texas state trooper for making an improper lane change. Police say dashcam footage showed her becoming aggressive. She was then arrested for assault.
She was taken to the county jail in Hempstead, about 50 miles north-west of Houston and was forced to remain there because she could not raise the $500 (£335) bail.
Prosecutor Darrell Johnson said the grand jury had failed to decide whether to indict the state trooper who made the original arrest and it will return in January to consider it again.
Ms Bland's relatives have questioned the verdict from the medical examiner that she killed herself.
Cannon Lambert, the attorney for the 28-year-old's family said the grand jury decision was "disappointing" and consistent with what they believe is a cover up by the Texan authorities.
In a press conference on Monday before the verdict was made public, Ms Bland's mother Geneva Reed-Veal said: "Right now the biggest problem I have is the entire process. It's the secrecy of it all."
Following her death, county authorities released a video from the jail in the 90 minutes before she was found dead to dispel rumours Ms Bland was already dead when she arrived at the jail or had been killed in custody.
Ms Bland is one of a number of high profile deaths of black people in America who have died in custody or at the hands of the police.
Her cause has been taken up by the Black Lives Matter movement set up in the furore following the death of black teenager Michael Brown in Ferguson, Missouri in August 2014.
Ms Bland's family have said they plan to file a wrongful death lawsuit.
Additional reporting by AP
Register for free to continue reading
Registration is a free and easy way to support our truly independent journalism
By registering, you will also enjoy limited access to Premium articles, exclusive newsletters, commenting, and virtual events with our leading journalists
Already have an account? sign in