Sandra Bland: Questions remain over apparent suicide as state senator calls for review of prisons
Autopsy finds 'no evidence of homicide' in Sandra Bland jail death
David Usborne
Saturday 25 July 2015 01:03 Comments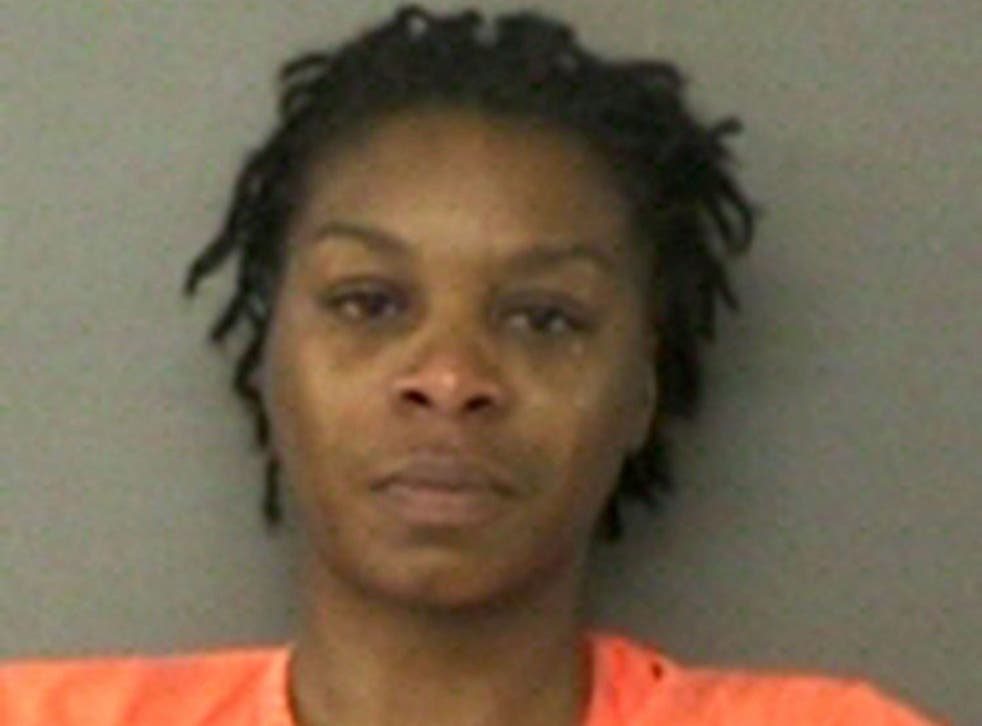 Questions are persisting over the death of Sandra Bland in a local lock-up in Hempstead, Texas, after a county prosecutor said that provisional autopsy results appeared to back up claims that her death by hanging had been a suicide and showed no signs of foul play.
National attention has been focused on this scruffy town of 5,000, since Ms Bland, 28, a resident of Chicago, was found dead in her cell on 13 July, three days after she was pulled over and arrested by a local police officer for failing to indicate while changing lanes on the highway and declining to put out a cigarette in her own car.
"I have not seen any evidence that this is a homicide," Warren Diepraam, an assistant district attorney in Waller County, a rural area north-west of Houston, said at a press conference late on Thursday, a revelation that authorities here hoped would go some way to quieten the clamour caused by her death. There were no "defensive injuries" usually found in a murder, he added.
Speaking to The Independent outside the jail, Waller County's Sheriff Glenn Smith said he was "completely confident" that Ms Bland had taken her own life, noting that there were 23 cases of suicides in Texas jails last year. He also dismissed social media speculation that she was already dead in her mug shot photograph taken at booking.
Preliminary results of the Texas autopsy also showed that Ms Bland had marijuana in her system. Mr Diepraam said that the drug-test results were worth noting because they could be "relevant to her state of mind".
Family members in Chicago have insisted that Ms Bland was ecstatic about a new job she was due to begin just two days later at Prairie View A&M University, a nearby college where she herself was once a student. They said they had no reason to believe she could take her own life.
The case is now being investigated by the FBI and the Texas Rangers police department. The death of Ms Bland had already gripped social media, but the case was further set alight this week when local police released dash-cam video of her original arrest. It showed the arresting officer attempting to yank her out of her car when she declined to come out voluntarily and then threatening to "light her up" with a stun gun.
Even if further evidence upholds the suicide finding – an independent autopsy is also being undertaken at the family's request – the manner of the arrest and how the local jail failed to recognise she was a danger to herself remains unresolved. Hovering around it all are the questions at the heart of the national debate over individuals dying at the hands of police or while in custody: do black lives matter less than white ones?
Records now being released by the jail show that Ms Bland said in one admission processing form that she had suffered from depression and had tried previously to kill herself. Yet, in a second form filled on that same day, there was no mention of this. Officials here said Ms Bland was the cause of the inconsistencies because she had changed her statement.
That something went awry at the jail has already spurred calls for change. "When we lock somebody up, we have a responsibility to take care of them," said Senator John Whitmire, a leading Democrat in the state legislature in Austin. "What I'll be seeking is a review of jail standards, much more than we've ever done before. I personally believe it is long overdue."
While Sheriff Smith said he would not accept calls made on him to resign, he acknowledged mistakes had been made at the jail. He said changes in both staffing and procedure would be made. Another person who was in the jail with Ms Bland said she wept repeatedly and seemed distraught.
Register for free to continue reading
Registration is a free and easy way to support our truly independent journalism
By registering, you will also enjoy limited access to Premium articles, exclusive newsletters, commenting, and virtual events with our leading journalists
Already have an account? sign in
Join our new commenting forum
Join thought-provoking conversations, follow other Independent readers and see their replies