Sandy Hook denier arrested after allegedly threatening father of child killed in school shooting
Lucy Richards is the second person to be arrested in connection to baseless conpiracy theories spread on fringe websites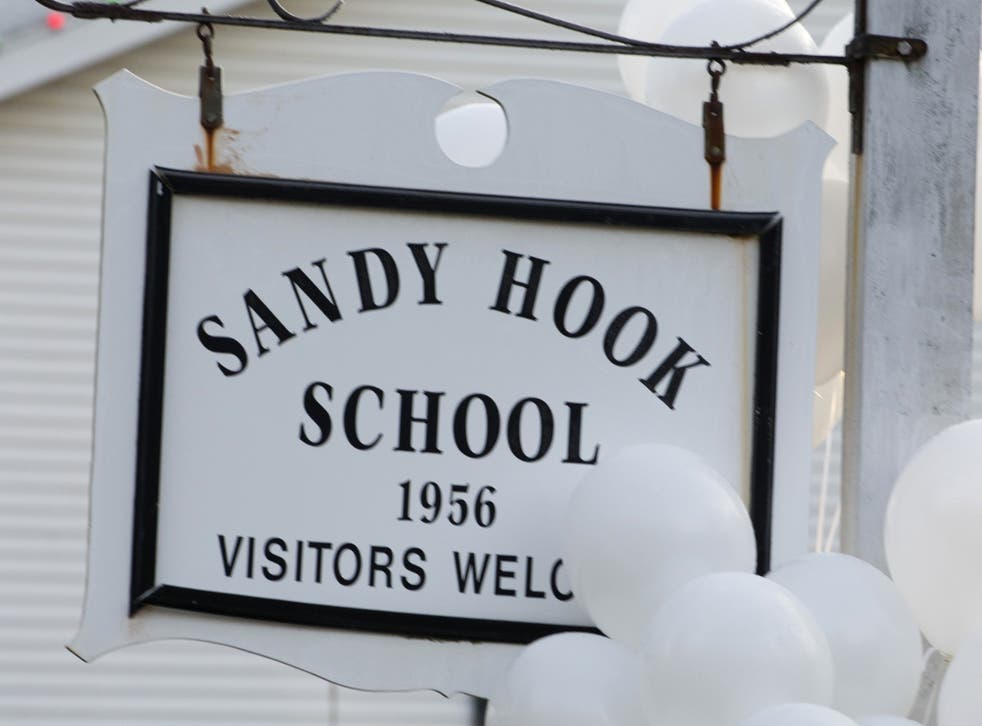 Florida authorities have arrested a woman for allegedly threatening to kill the parent of child killed in the mass shooting at Sandy Hook Elementary.
US attorneys indicted 57-year-old Lucy Richards – an apparent Sandy Hook hoaxer who does not believe the tragedy happened – according to court filings after she repeatedly issued threats to Len Pozner.
Mr Pozner's son Noah, 6, was among the 20 six- and seven-year-olds murdered that day. Six adults were also killed.
The federal indictment says Richards sent Mr Pozner a message in interstate commerce, at one point telling him, "you gonna die, death is coming to you real soon." Another said, "death is coming to you real soon and there's nothing you can do about it."
Mr Pozner expressed his gratitude in a statement.
"We are comforted to know that the system is working to protect the victims of violent crime from re-victimisation by potentially violent Hoaxers," he said.
Heroic Sandy Hook staff saved many lives as the killer struck

Show all 9
Mr Pozner runs the Standing with Honr Network, an organisation that fights online slander and harassment to victims of trauma.
The idea that the Sandy Hook shooting was a false flag operation was propagated by the conspiracy theory website InfoWars that was instrumental in spreading false news stories with outlandish claims throughout the election.
The site's operator, Alex Jones, who claims to have the ear of President-elect Donald Trump, has also pushed the fictional tale of the so-called "Pizzagate" conspiracy, a theory that alleged the Clinton campaign was behind an underground child sex ring.
Fake news conspiracy theory about Hillary Clinton led a man to open fire in a pizza parlour
A man who claimed to be investigating the baseless conspiracy entered the Washington, DC, pizza restaurant Comet Ping Pong and allegedly fired off multiple rounds from his rifle.
Police arrested the man, who surrendered shortly after.
"We should all condemn the efforts of certain people to spread malicious and utterly false accusations about Comet Ping Pong," said James Alefantis, the restaurant's owner, on Sunday.
Social media companies have struggled to confront the problem of fake news and propaganda that has boomed in the past few months. Still, free speech protections hamper the government's ability to regulate the spread of such fictions.
"Many of the entrepreneurs in Silicon Valley didn't develop this technology [like Facebook and Twitter] to make it easier for hate to be propagated online; their idea was to build a community where people could more effectively communicate and engage in commerce," said White House press secretary Josh Earnest.
He added: "If you do administer a platform that is used extensively to propagate hate and to inspire acts of violence, well, I think most people are going to be less likely to use the platform."
Register for free to continue reading
Registration is a free and easy way to support our truly independent journalism
By registering, you will also enjoy limited access to Premium articles, exclusive newsletters, commenting, and virtual events with our leading journalists
Already have an account? sign in
Register for free to continue reading
Registration is a free and easy way to support our truly independent journalism
By registering, you will also enjoy limited access to Premium articles, exclusive newsletters, commenting, and virtual events with our leading journalists
Already have an account? sign in