Sandy Hook relatives sue maker of assault rifle 'engineered to deliver maximum carnage'
A judge is to decide whether a lawsuit can proceed against the maker of the AR-15 assault rifle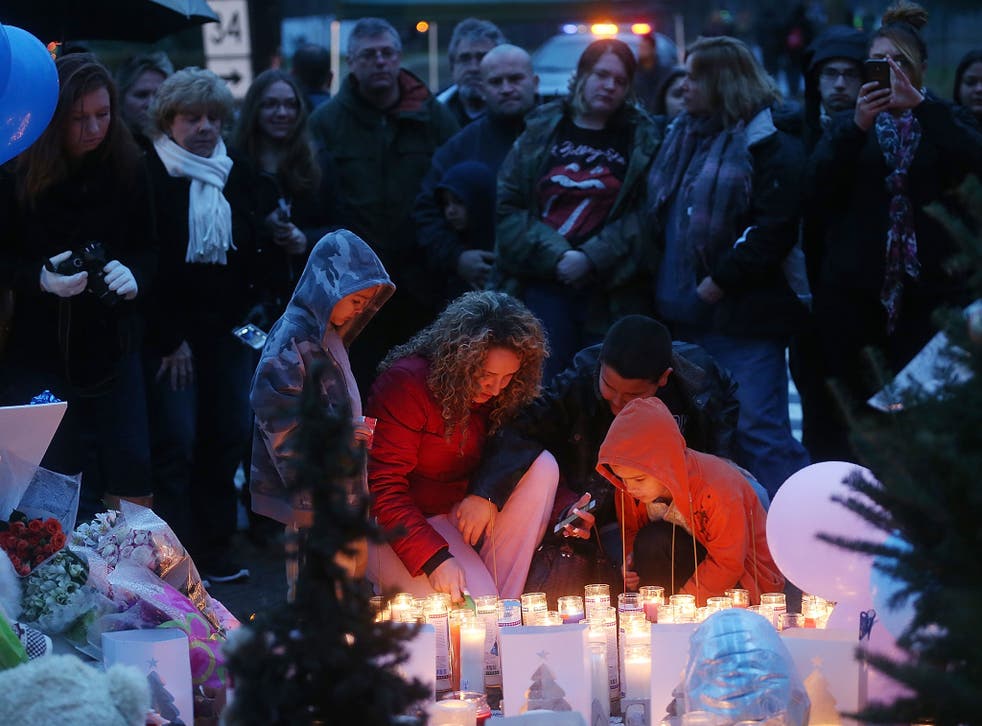 Relatives of some of the 26 adults and children killed in the Sandy Hook massacre have asked a judge to hold responsible the maker of the military assault used in the attack.
In a case that could have huge ramifications, a lawsuit brought by the families of ten of those who were killed at a Connecticut primary school in December 2012, has claimed that Remington Outdoor Co, maker of the AR-15 assault weapon, made and sold a military-style weapon without regard for the "unreasonable and egregious risk of physical injury to others."
The lawsuit also names the firm that distributed the weapon, and the local gun shop which sold it to the mother of Adam Lanza.
Lanza killed his mother before launching his assault on the school in the villlage of Newtown, killing 20 children aged between 6 and 7. Six teachers were also killed, before Lanza shot himself in the head.
A judge in Connecticut is on Monday hearing evidence from lawyers for the family members, and from the companies named in the 2014 lawsuit.
"The AR-15 was designed as a military weapon. Born out of the exigencies of combat, the AR-15 was engineered to deliver maximum carnage with extreme efficiency," says the lawsuit of the families.
"The AR-15 proved to be very good at its job. It has endured as the US Army's standard-issue rifle and has more recently become a valuable law enforcement weapon."
The lawsuit adds that the weapon has little utility for legitimate civilian use. It says that its size and firepower mean it is a liability for home defence.
"But there is one civilian activity in which the AR-15 reigns supreme: mass shootings," it adds. "Time and time again, mentally unstable individuals and criminals have acquired an AR-15 with ease and they have unleashed the rifle's lethal power onto our streets, our malls, our places of worship and our schools."
Representatives from Remington, the distributor Camfour Inc, and the East Windsor gun shop that sold the rifle to Nancy Lanza, are are scheduled to appear in the Bridgeport courtroom, where the arguments will be heard by Superior Judge Barbara Bellis.
They are expected to argue that the lawsuit is thwarted by the Protection of Lawful Commerce in Arms Act. The 2005 federal law protects gun makers from lawsuits attempting to hold them responsible for crimes committed with their products, the Associated Press reported.
The victims' lawyers claim the lawsuit appears to be the first of its kind against a manufacturer to claim that exception.
Nicole Hockley, the mother of six-year-old Sandy Hook victim Dylan Hockley, said gun companies "must be held accountable for marketing and selling the AR-15, a killing machine designed only for military use, to violence-prone young men".
"No lawsuit will ever bring Dylan back to our family," Mrs Hockley told reporters. "No lawsuit will ever bring back any of the 26 innocent lives that were stolen or bring peace to the families that will never recover from this."
She added: "We're bringing this lawsuit to save other families from having to live with the nightmare that we do every single day."
Join our new commenting forum
Join thought-provoking conversations, follow other Independent readers and see their replies