Santiago zoo: Two lions shot dead after mauling naked man who entered enclosure
The incident took place in front of a large crowd
May Bulman Comments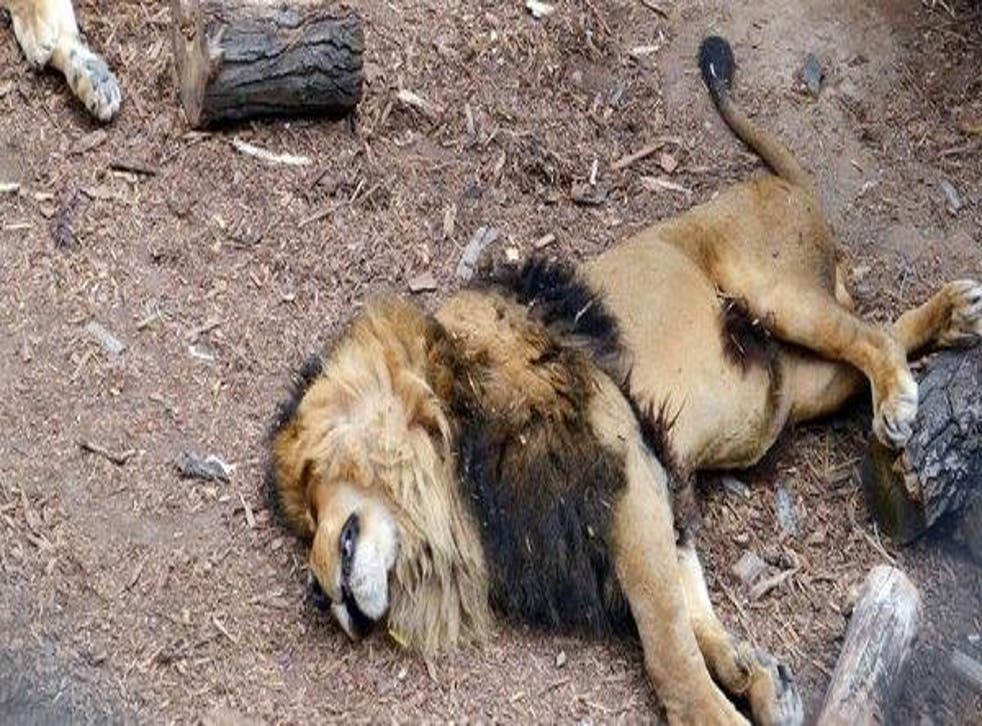 Two lions have reportedly been shot dead by zookeepers in front of a crowd of visitors after severely mauling a man who had entered their enclosure in an apparent suicide attempt.
The man, named as 20-year-old Franco Luis Ferrada by local media, had reportedly climbed onto the rooftop of the lion enclosure at Santiago National Zoo, Chile, and forced his way into the pen before stripped naked and taunting the lions into attacking him.
As the lions set upon Mr Ferrada a zookeeper reportedly opened fire with tranquiliser darts - accidentally hitting Mr Ferrada in the neck.
The zookeeper is then said to have opened fire with live rounds, killing the two big cats in front of a large crowd of visitors to the zoo.
Mr Ferrada was taken to a nearby hospital and was said to be in grave condition, with injuries to the pelvis and head.
Since the incident on Saturday morning scores of people have taken to the Santiago Metropolitan Zoo Facebook page expressing anger at the execution of the two big cats.
Facebook user, John Smith, described the zoo as an "evil zoo with backward methods for dealing with problems".
Mr Smith added: "They sacrifice animals to protect humans who choose to enter enclosures at their own free will."
Others claimed the zoo should be boycotted for poor security and condemned the zoo for using deadly force against the animals.
In an official statement, a spokesperson for the zoo said: "We were forced to implement all our security protocols.
"[The death of the lions] is deeply painful for each of us and especially for every one of the officials of the zoo, who care for them day by day.
"Despite the pain which led to this action, it was necessary to preserve the life of the individual, [who] was removed from the premises and taken to a clinic to receive the appropriate care, where he remains at the moment.
"We want to clarify that the halls of our zoo are absolutely safe for our regular visitors and that, in cases like this, in which a person violates the security protocols of the enclosure, are absolutely out of the ordinary."
Register for free to continue reading
Registration is a free and easy way to support our truly independent journalism
By registering, you will also enjoy limited access to Premium articles, exclusive newsletters, commenting, and virtual events with our leading journalists
Already have an account? sign in
Join our new commenting forum
Join thought-provoking conversations, follow other Independent readers and see their replies