Sarah Palin 'could be next US ambassador to Canada'
The former Governor of Alaska's appointment was not ruled out by The White House
Lucy Pasha-Robinson
Thursday 09 February 2017 19:51 Comments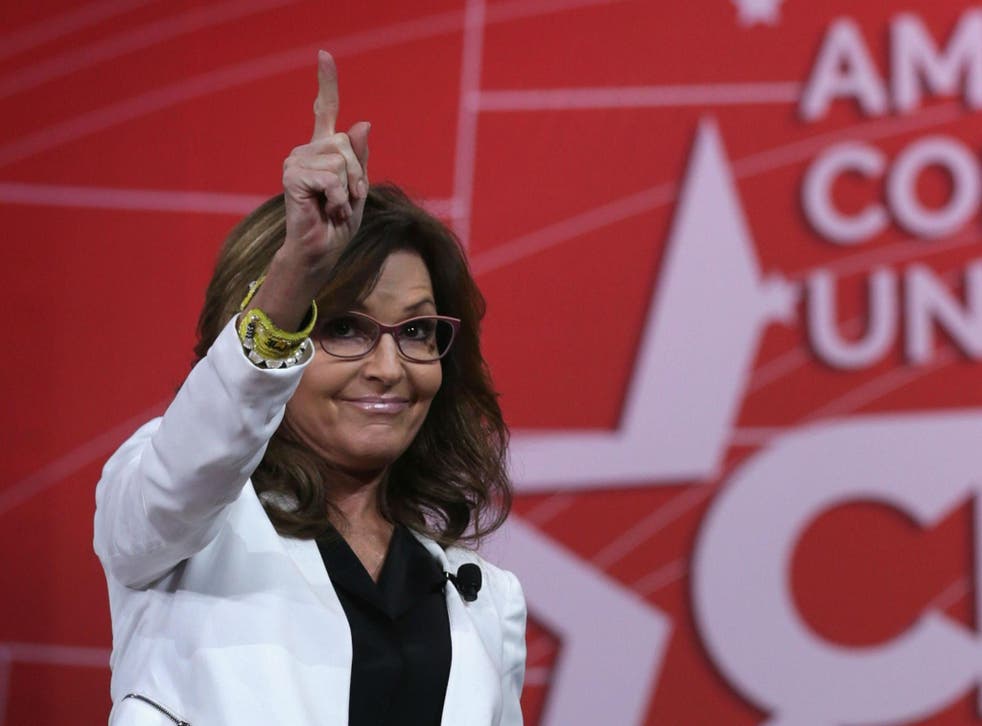 Sarah Palin has been touted as a potential US ambassador to Canada, prompting a mixture of mirth, confusion and anger from their neighbours north of the border.
The rumour started to fly after White House Press Secretary Sean Spicer refused to rule out her appointment, despite being directly questioned about whether the 2008 Vice Presidential candidate was being considered.
"We have no additional ambassador nominations or announcements to make on that front. I'm sure at some point we will have, soon," he said.
Ms Palin was one of the first high-profile Republicans to endorse Mr Trump during his election campaign last year as the first state, Iowa, prepared to hold its caucus.
"Are you ready for the leader to make America great again?" she asked a rally at Iowa State University. "Are you ready to stump for Trump? I'm here to support the next president of the United States — Donald Trump."
The former Governor of Alaska also reportedly spoke to Mr Trump about the position of veterans affairs secretary. However she was not selected for the cabinet role.
The lack of denial from the Trump administration led many Canadians to take to social media in despair over the potential appointment.
Many accused Ms Palin of being under-qualified for the job.
However, ambassadorships are often presented to those loyal to the President, regardless of their career trajectory.
The last 18 US ambassadors to Canada were not career diplomats, according to the Ottawa Sun newspaper.
The position has remained vacant since Barack Obama's ambassador to Canada Bruce Heyman resigned ahead of Mr Trump's inauguration.
Register for free to continue reading
Registration is a free and easy way to support our truly independent journalism
By registering, you will also enjoy limited access to Premium articles, exclusive newsletters, commenting, and virtual events with our leading journalists
Already have an account? sign in
Join our new commenting forum
Join thought-provoking conversations, follow other Independent readers and see their replies