Sarah Palin's husband Todd files for divorce after 31 years of marriage over 'incompatibility of temperament'
Former 'first dude' of Alaska has asked for shared custody of their son Trig and for an equal separation of assets and debts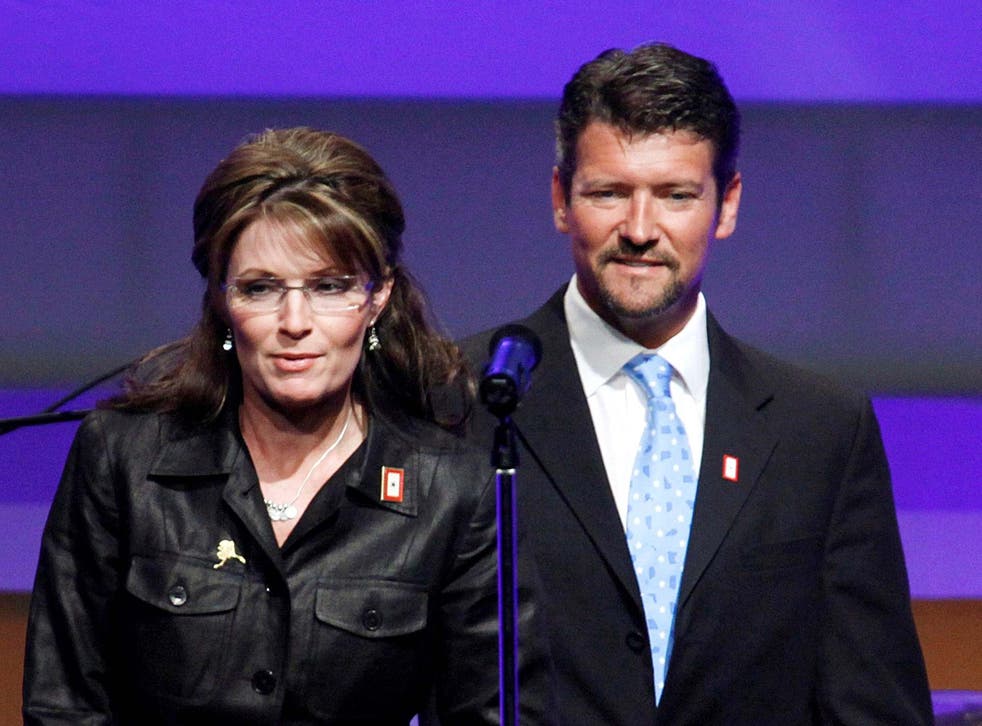 Sarah Palin's husband has filed for divorce after 31 years of marriage citing an "incompatibility of temperament" making it impossible for them to live together as husband and wife.
Todd Palin, 55, filed the divorce papers in the Anchorage Superior Court on 29 August, eight days after their wedding anniversary, local media have reported.
The divorce papers listed their initials, their marriage date, their 11-year-old son Trig's birth date and asked for an equal separation of assets and debts.
Mr Palin has asked to share, with the former Alaska governor, the custody of their son, Trig, who has Down Syndrome – and the only one of their children still living at home.
The couple have been married since 1988 and have four other children together: Track, Bristol, Willow and Piper.
Republican Party spent $150,000 on Palin's wardrobe

Show all 11
In the early 1990s Ms Palin's political career was kickstarted with a stint as a member of the city council in the family's hometown of Wasilla, Alaska.
She took a step into national politics when she successfully ran as the governor of Alaska in 2006 – reportedly the first and youngest ever woman who was elected to the role.
In 2008 she then ran as the Republican vice-presidential nominee alongside John McCain against Barack Obama and Joe Biden.
After losing the presidential campaign, Ms Palin resigned a-year-and-a-half shy of the full four-year term as governor.
Since serving as a governor Sarah Palin has remained in the public eye with a regular schedule of book releases, and regular TV appearances, including as a Fox News commentator.
In 2015 she also expressed an interest in making a bid for the White House, though she never went through with it.
Aside from being nicknamed the state's "first dude" of Alaska during his wife's tenure as governor Todd Palin has largely remained out of politics and out of the headlines.
His career involved time working for energy company BP and he also gained some notoriety in the winter sports arena as the four-time champion of the world's largest snowmobile contest – the Iron Dog Race.
Support free-thinking journalism and attend Independent events
The couple's eldest children have also lived in and out of the spotlight over the years; their eldest son Track Palin has had a history of drug and alcohol abuse and was in 2018 sentenced to serve one year in prison, stemming from allegations he had punched a woman.
This followed the Army veteran's arrest in relation to an assault on his father in late 2017.
Their oldest daughter Bristol Palin became pregnant at 17, during her mother's 2008 presidential campaign. She briefly appeared on Teen Mom and in 2010 reached the finals of Dancing with the Stars.
Today she remains a regular public speaker and reality TV personality.
Join our new commenting forum
Join thought-provoking conversations, follow other Independent readers and see their replies