Satanic Temple says city council adopted 'moment of silence' at meetings to block other groups' expression
Phoenix City Council will adopt a moment of silence before meetings instead of prayers to include 'all faiths'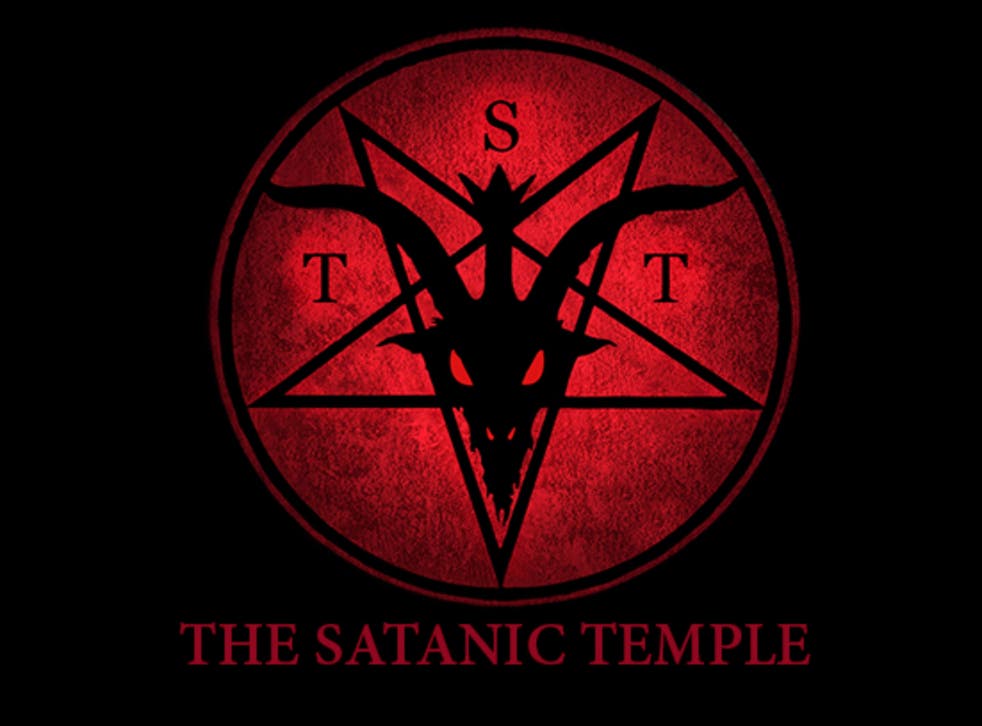 How do you stop a Satanic group from busting in on your city council meeting? This is an issue that councilmen and women of Phoenix, Arizona spent six and a half hours debating this week.
The result was to stop holding prayers before the meetings - which groups including The Satanic Temple were clamouring to lead - and instead adopt a moment of silence.
The Satanic Temple has now accused the council of abruptly switching its policy in order to block other non-religious groups from holding their own invocations.
As a result of a Supreme Court ruling in May 2014, Greece v. Galloway, which allowed prayers to continue at the city council of Greece, New York, but urged councils to allow more diversity, various religious and secular communities have tried to include their own invocations at council meetings across the country.
Phoenix City Councilman Sal DiCiccio accused anti-religious group The Satanic Temple of wanting to "ban all prayer", according to the Arizona Progress Gazette.
"It will be an embarrassment if Phoenix leaders end up on the same page as the satanist group," he said.
Lucien Greaves, spokesman for The Satanic Temple, responded in a blog that "We're neither fighting solely for our presence in the public square, nor are we fighting to have public religious forums shut down… What we're fighting against is a situation in which one religious voice assumes a place of privilege with Government sanction."
The decision in Phoenix to switch to a moment of silence was voted on after a six and a half hour meeting on Wednesday night.
Phoenix City Council Vice Mayor Daniel Valenzuela said in a statement that "as a man of faith" he will continue to pray.
"While some wish to separate church and state and ban prayer, others wish to ban a certain viewpoint that, for the record, I too find repulsive," he said.
Satanic Temple member Michelle Shortt had been scheduled on the council agenda to give a two-minute invocation on 17 February. She indicated she was planning to sue, according to a video interview on her Facebook page.
Ms Shortt said the group was misunderstood and did not believe in God or the Devil, and rather focused on "knowledge and science". The group also campaigns for abortion rights and same-sex marriage.
Intervew with The Satanic Temple

We chatted with Stu and Michelle, the members of The Satanic Temple who were scheduled to give invocation at City of Phoenix council meeting. They answered questions about their beliefs, their thoughts on the Council's decision, and what they're planning next.

Posted by FOX 10 Phoenix on Thursday, 4 February 2016
"The First Amendment applies to all faiths and none, and if public officials wish to welcome God into their meetings they must also welcome the devil," wrote Sarah Jones in a blog for Americans United, an organisation which supports the separation of church and state.
In Greece, New York, where the issue of opening up of prayers at council meetings took root, many "well-meaning applicants" came forward to supply their own invocations, including "someone who wanted to sacrifice a small animal, a man identifying himself as the devil, and a representative of a movement calling itself the Church of the Flying Spaghetti Monster," as reported by Slate.
Register for free to continue reading
Registration is a free and easy way to support our truly independent journalism
By registering, you will also enjoy limited access to Premium articles, exclusive newsletters, commenting, and virtual events with our leading journalists
Already have an account? sign in
Register for free to continue reading
Registration is a free and easy way to support our truly independent journalism
By registering, you will also enjoy limited access to Premium articles, exclusive newsletters, commenting, and virtual events with our leading journalists
Already have an account? sign in
Join our new commenting forum
Join thought-provoking conversations, follow other Independent readers and see their replies