Satanic Temple unveils controversial Baphomet sculpture to cheers of 'Hail Satan'
Hundreds gathered at unveiling of one-tonne statue, which has sparked protests from Christians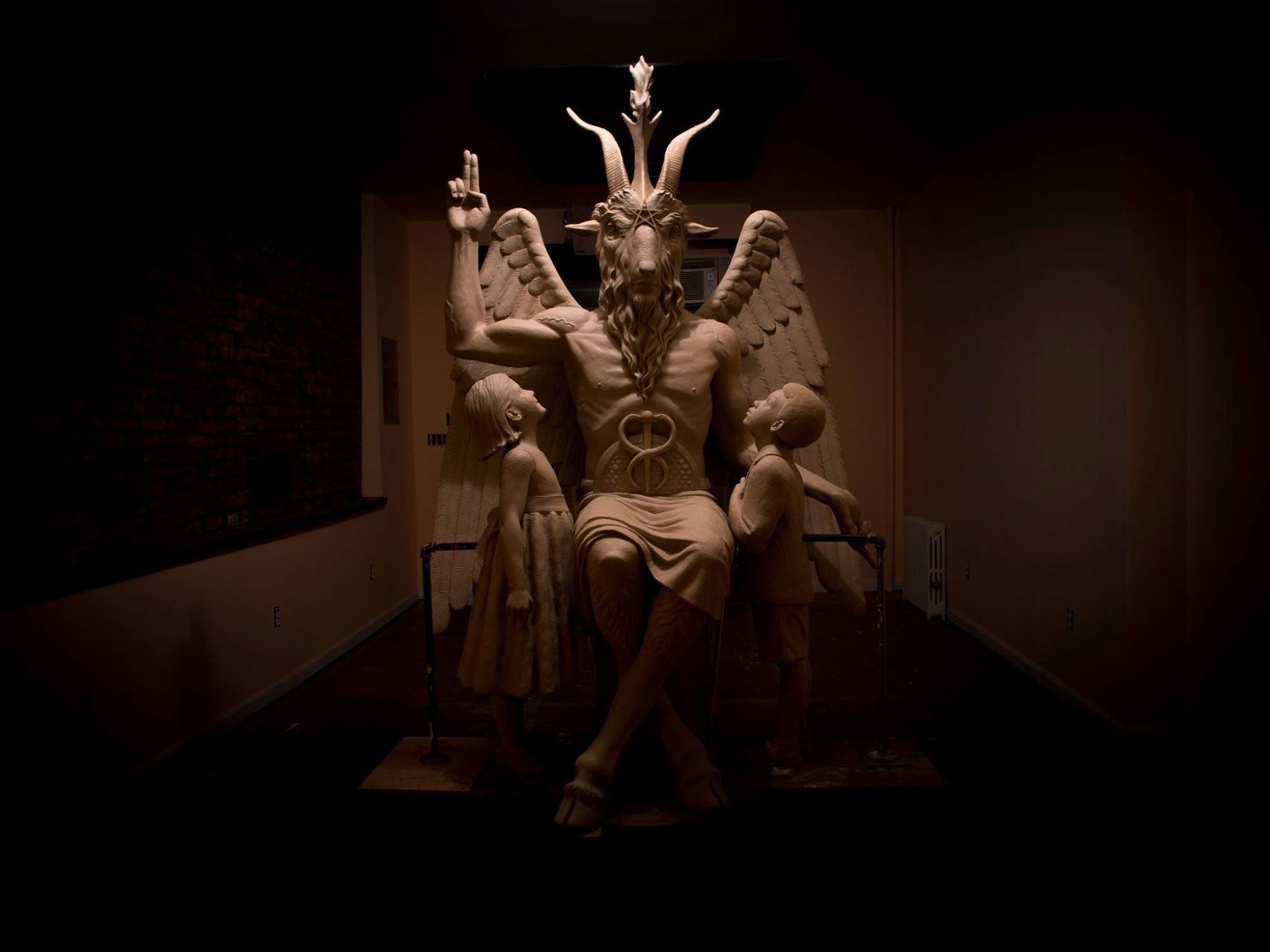 A Satanic organisation have unveiled a controversial 9ft statue in Detroit – following an attempt to have it installed near a 10 Commandments monument in Oklahoma.
The Satanic Temple unveiled the bronze Baphomet sculpture just before midnight to cheers of: "Hail Satan."
Hundreds attended the display, with many supporters posing for photos with the statue, which has a human body, goat's head and wings.
Statues of a boy and a girl in poses of adoration stand on either side.
But the unveiling sparked protests from Christians, with one pastor branding it a 'welcome home party for evil'.
The group unsuccessfully applied to have the statue placed near a monument to the 10 Commandments installed on the Oklahoma State Capitol grounds in 2012.
The Oklahoma Supreme Court recently ruled the Biblical memorial violates a section of the state constitution that bans the use of state property for the benefit of a religion.
Jex Blackmore, director of the Satanic Temple Detroit chapter, said temple members now plan to transport the sculpture to Arkansas, where earlier this year the governor signed a bill authorising another 10 Commandments monument, Reuters reported.
The location of the one-tonne Baphomet statue was kept secret until the last minute to avoid planned demonstrations against the unveiling.
It was revealed at an industrial building near the Detroit River just before 11.30pm yesterday.
About 50 Christians prayed for the city and denounced the monument outside a business where the Satanic Temple previously tried to display the statue.
Reverend Dave Bullock, a pastor at Greater St Matthew Baptist Church, Michigan, said: "The last thing we need in Detroit is having a welcome home party for evil."