Satnav leads pensioners into drug gangs' deadly favela shoot-out in Brazil
The couple were attempting to visit a beach popular with tourists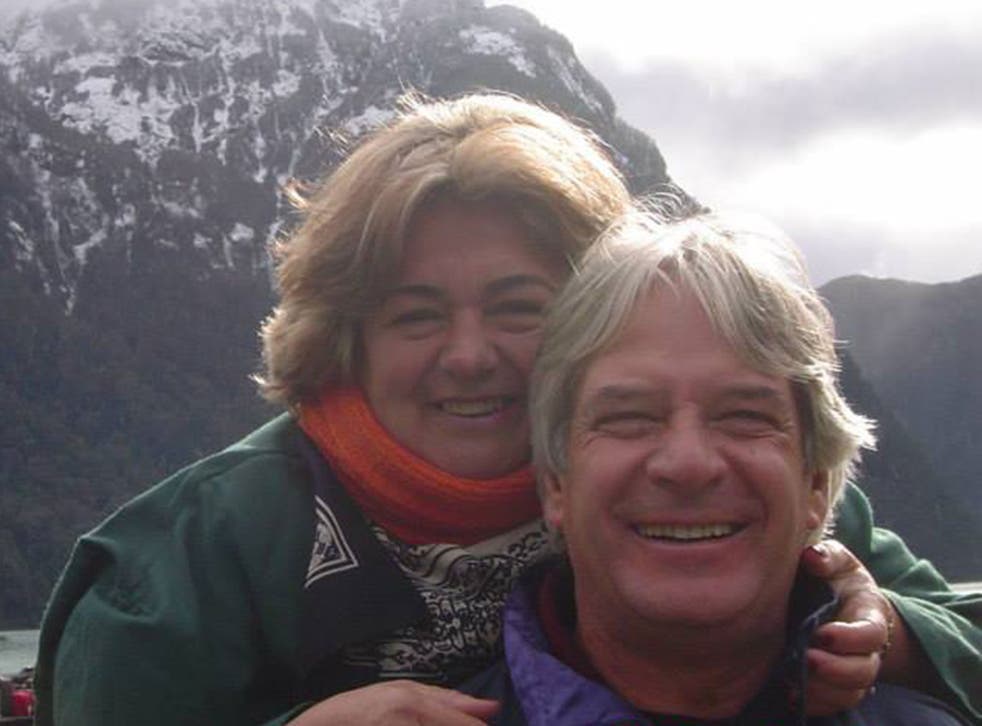 A 70-year-old mother-of-two has been fatally shot after a satnav app directed her and her husband to a notorious Brazilian slum.
Regina Murmura and her husband of five decades, 69-year-old Francisco, used the Waze GPS app to direct them to the seafront of Avenida Quintino Bocaiúva, in the southern part of the city of Niteroi.
Instead, the app directed the couple, who ran a travel agency together, to Rua Quintino Bocaiúvam in the gang-controlled Caramujo favela, The Telegraph reported.
After the couple drove onto the small road, 20 bullets rained down onto their car, a police spokesman told CNN.
Mr Murmura was able to drive away from the scene and to a hospital, but Mrs Murmura was shot and killed.
"When I got out, and the guy came with a gun, the best thing he could have done, to me, would have been to put me out and end it," Mr Murmura told reporters at the cemetery.
Images of the couple's Citroen following the attack show its silver exterior pierced with bullets.
It is believed the attackers were drug traffickers working for the drug lord Rodrigo da Silva Rodrigues, also known as Tineném, who is currently wanted for murder in a separate case.
Coronel Fernando Salema, of the military police in Niteroi, told O Globo, according to a translation by The Telegraph: "It was cowardly. They fired even though they knew they were an elderly couple.
"The gentleman was very confused. He even said that he got out of the car and received a rifle butt.
"It was an unfortunate coincidence."
The top 10 most dangerous countries in the world

Show all 3
The couple will leave behind two daughters, Renata and Francine.
Leading tributes to her mother, Renata said: "They were not a couple, they were a single person.
"My dad still called my mum a treasure. In my 43 years, I've never seen anything like it."
A Civil Police spokesman said officers are seeking witnesses to help with the ongoing investigation into the attack.
The incident comes as Brazil prepares to host the Olympic Games in Rio de Janiero, and the subsequent influx of visitors to the nation.
Responding to the tragic incident, Waze said it was "incredibly saddened" but said it cannot remove dangerous areas from its service.
"Unfortunately it's hard to prevent drivers from navigating to a dangerous neighborhood if it's the destination they select," Waze said in a statement.
"Citizens who reside in these areas need to be able to get home."
Register for free to continue reading
Registration is a free and easy way to support our truly independent journalism
By registering, you will also enjoy limited access to Premium articles, exclusive newsletters, commenting, and virtual events with our leading journalists
Already have an account? sign in
Register for free to continue reading
Registration is a free and easy way to support our truly independent journalism
By registering, you will also enjoy limited access to Premium articles, exclusive newsletters, commenting, and virtual events with our leading journalists
Already have an account? sign in
Join our new commenting forum
Join thought-provoking conversations, follow other Independent readers and see their replies