Saudi Arabia insists it had nothing to do with 9/11 attacks and demands to be dropped from relatives' lawsuit
Relatives of those who died seeking billions in compensation from various countries
Andrew Buncombe
Friday 31 July 2015 18:56 Comments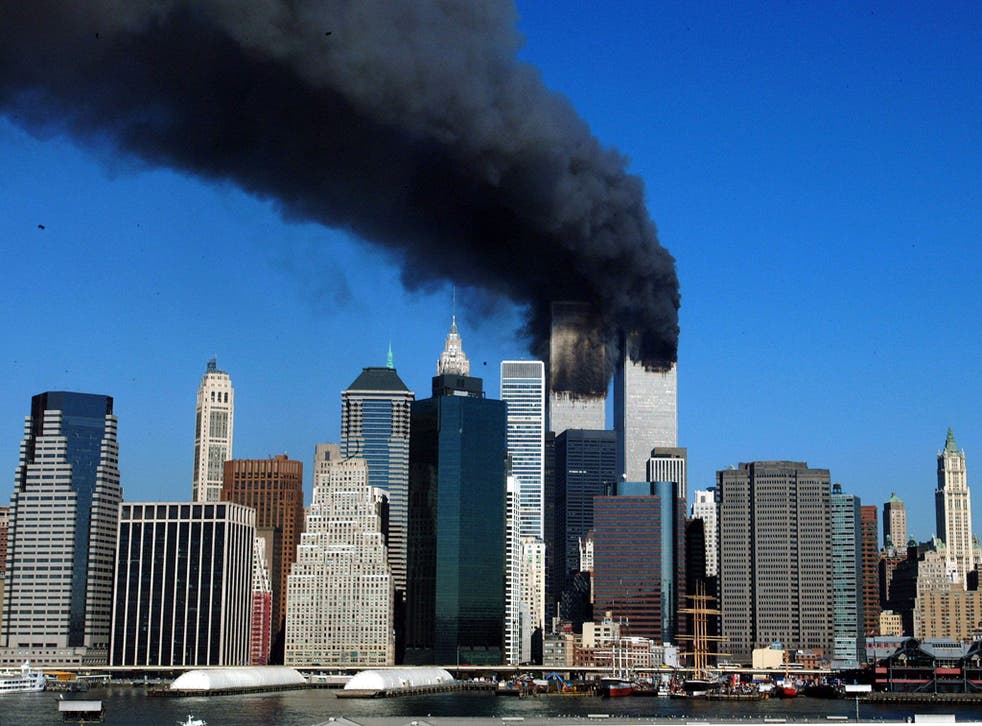 Saudi Arabia has insisted it had nothing to do with the 9/11 attacks and demanded that it be dropped as a defendant in legal action being brought by some of the almost 3,000 people who were killed.
A lawyer for the country told a New York judge that there was no evidence to suggest Saudi Arabia knew of the attacks in advance or knowingly aided terrorists. Fifteen of the 19 hijackers were citizens of Saudi Arabia.
Michael Kellogg told the court that those individuals seeking legal redress had failed to produce "admissible, concrete, competent evidence" that Saudi Arabia was involved, but instead relied on innuendo and rumours to support their claims, according to the Associated Press.
Mr Kellogg also argued that foreign nations were immune from such lawsuits and the plaintiffs had not shown any evidence that could overcome that burden.
Saudi Arabia was dropped as a defendant nine years ago by a judge who said it was protected by sovereign immunity, but a federal appeals court in December 2013 reinstated it, saying a legal exception existed and the circumstances were extraordinary.
Speaking for the relatives of those killed in the September 11 attacks, lawyer Sean Carter said the judge must decide whether there was sufficient evidence to find that Saudi Arabia's agents provided the militants whose carried out the attack with "operational assistance".
He said two Saudi government employees helped two September 11 hijackers who could not speak English find an apartment and get acclimated with the country when they first arrived in San Diego.
One of the Saudi employees, according to court papers, housed them for a time at his apartment, co-signed and guaranteed their lease and helped them open a bank account with $9,000 of his own money.
Mr Carter told The Independent there was an ongoing FBI probe looking at the possible involvement of Saudi officials. "There is also evidence that was not available to the 9/11 commission," he said.
Lawyers for the families say they have developed substantial new information against Saudi Arabia since the September 11 Commission said in a report a decade ago that it found no evidence that the Saudi government or senior Saudi officials individually funded Al Qaeda.
Mr Carter said some of the commission staff responsible for the Saudi part of the investigation had believed there was a Saudi connection, but other more senior officials made a "political decision" that there should be no allegations against a foreign entity that could not be proved 100 percent.
The lawsuits were brought in the aftermath of the attacks against a number of countries, companies and organisations accused of aiding Al Qaeda and other terrorist groups. They sought billions of dollars in damages.
Register for free to continue reading
Registration is a free and easy way to support our truly independent journalism
By registering, you will also enjoy limited access to Premium articles, exclusive newsletters, commenting, and virtual events with our leading journalists
Already have an account? sign in
Join our new commenting forum
Join thought-provoking conversations, follow other Independent readers and see their replies