Saudi Arabia and Kuwait angry about Hillary Clinton's claims that they 'fund terrorism'
The two embassies in Canberra, Australia denounced the presidential candidate's remarks and said they also suffer from terrorism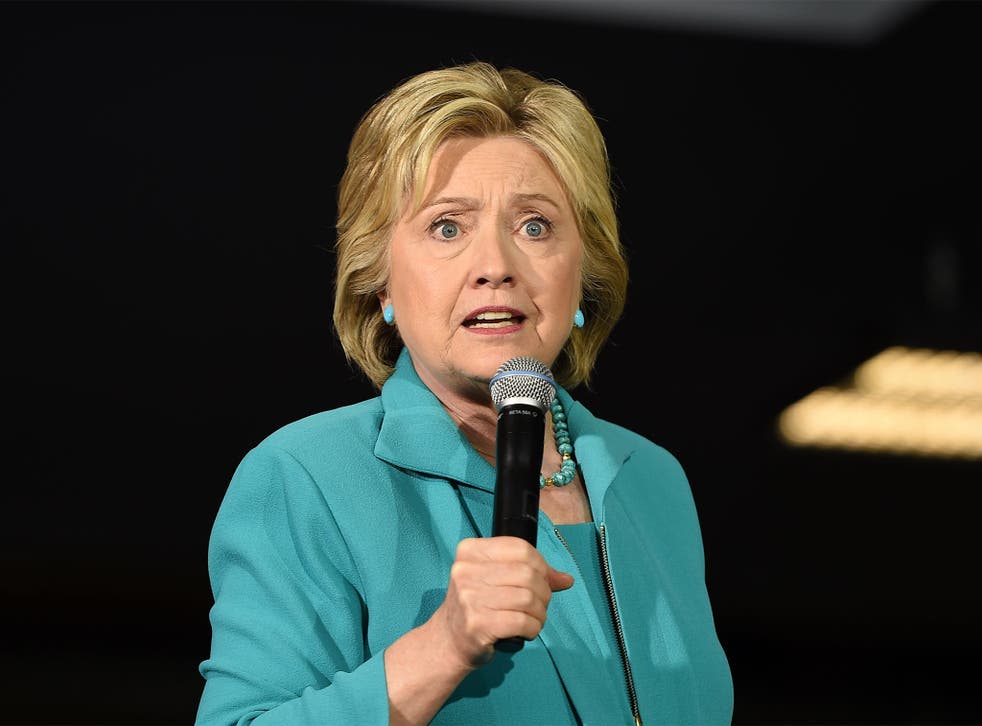 Saudi Arabia and Kuwait have condemned Hillary Clinton's accusations after a mass shooting in Orlando that the two countries are among those that need to stop "funding terrorism".
Speaking earlier this week in Ohio, Ms Clinton unveiled her plan to defeat Isis and said: "It is long past time for the Saudis, Qataris and Kuwaitis and others to stop their citizens from funding extremist organisations".
Her comments came shortly after a 29-year-old gunman who pledged his allegiance to Isis and burst into a gay nightclub in Orlando, shooting dead 49 people and injuring 53.
In letters addressed to Fairfax Media, the two embassies in Canberra, Australia, said they strongly objected to Ms Clinton's call that they should "stop supporting radical schools and mosques around the world".
"Accusations leveled against the Kingdom of being lax or of supporting extremism fails to recognise the Kingdom's leadership role in combating terrorism," the Royal Embassy of Saudi Arabia wrote, as reported by Canberra Times.
The Saudi embassy said that Saudi Arabia suffered 26 terrorist attacks in the last two years, and has a "national priority" to stop the "men, the money and the mindset that foremost extremism, especially violent extremism".
It added that the government ensures that mosques do not incite extremism or collect money and transfer it abroad into "the wrong hands".
The letters from the two embassies come after it was revealed that Orlando gunman Omar Mateen had made two pilgrimages to Saudi Arabia before he opened fire in Pulse nightclub.
Saudi Arabia has faced increasing anger as a classified report from the US government after 9/11, read by a select few politicians and still unavailable to the public, has revealed links between Saudi Arabian officials and the hijackers who took down the Twin Towers.
10 examples of Saudi Arabia's human rights abuses

Show all 10
Human rights organizations have criticized Saudi Arabia for using "counter-terrorism" to crack down on peaceful activists, and it has one of the world's lowest rankings for media freedoms.
The Kingdom also still employs the death penalty: Amnesty International recorded at least 158 executions in 2015 alone.
The Kuwait embassy said it had "come a long way" to help "dry up terrorist funding sources" since it was liberated in 1991 by a US-led coalition from an Iraqi invasion led by Saddam Hussein, and that Ms Clinton's comments "do not comply with reality".
Amnesty International has also criticised Kuwait for passing a recent law to require all citizens to provide DNA samples in the name of combatting terrorism.
In her speech in Ohio this week, Ms Clinton vowed to make it a priority to "stop lone wolves" from committing atrocities, by working with allies abroad and doing more to support domestic law enforcement and intelligence agencies.
Join our new commenting forum
Join thought-provoking conversations, follow other Independent readers and see their replies