School accused of body-shaming after kicking pupil out of class for being 'too busty' for dress code
Teenager says she was 'mortified' when teacher told her 'plus-sized women need to dress accordingly'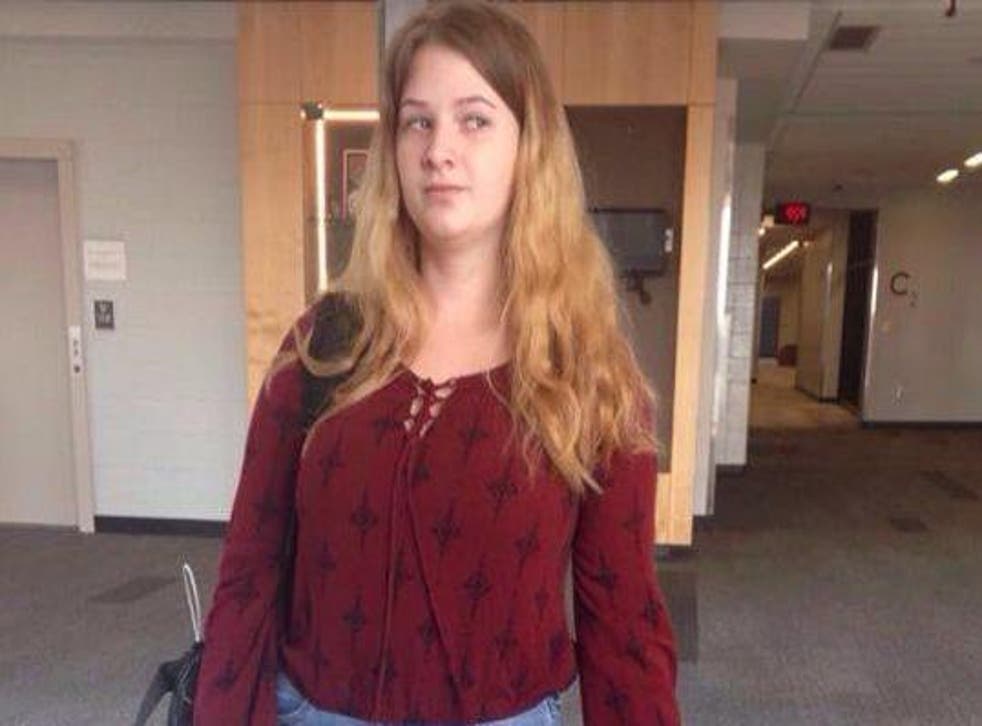 A school has been accused of "body-shaming" after a pupil claimed she was kicked out of class for being too "busty" for her outfit.
Kelsey Anderson, 17, said she was left "mortified" when a teacher told her she had breached the school dress code and that "plus-sized women need to dress accordingly".
The teenager was wearing a long-sleeved top and jeans when she was ordered out of the classroom at Joplin High School in Jasper County, Missouri.
The student's mother says she was told by her teacher: "Bustier women need to wear clothing that cover their cleavage."
Kelsey's mother, Melissa Barber, received a call from the school's office about a "dress code violation" and said the principal had defended the teacher.
"I began explaining that my daughter was just sexualised by her teacher in front of the whole class. She was embarrassed and horrified," she wrote in a Facebook post shared by more than 70,000 people.
Ms Barber added: "I refuse to put my daughter in a situation where her self-esteem is completely destroyed. She is there to learn.
"This whole time she was missing out on an education while we were all sitting in a room discussing her boobs. How often does this happen to your sons?"
She requested that her daughter be moved out of the teacher's class and is taking legal action after the school refused.
World news in pictures

Show all 50
Her lawyer Elizabeth Turner said: "It is sad that in this day and age, when we teach children and young adults about the dangers of bullying and body-shaming with laws to protect against bullying, that we have to worry about the adults in our children's lives being the ones to hurt them.
"Bullying and body-shaming isn't something to take lightly."
Kelsey added: "I just don't want any other girls to go through what I've been through and treated how I've been treated. I asked to be accommodated so I don't have to go back to her class, but I was told no."
The Joplin school district administration is investigating the incident.
"The district does not consider comments by staff members about students' bodies appropriate," it said in a statement. "Our staff conduct policy requires all staff members to maintain courteous and professional relationships with students."
Join our new commenting forum
Join thought-provoking conversations, follow other Independent readers and see their replies