Scientists discover 'super life' forms that could be 50,000 years old in Mexican caves
'It's simply another illustration of just how completely tough earth life is', says Penelope Boston, head of NASA's Astrobiology Institute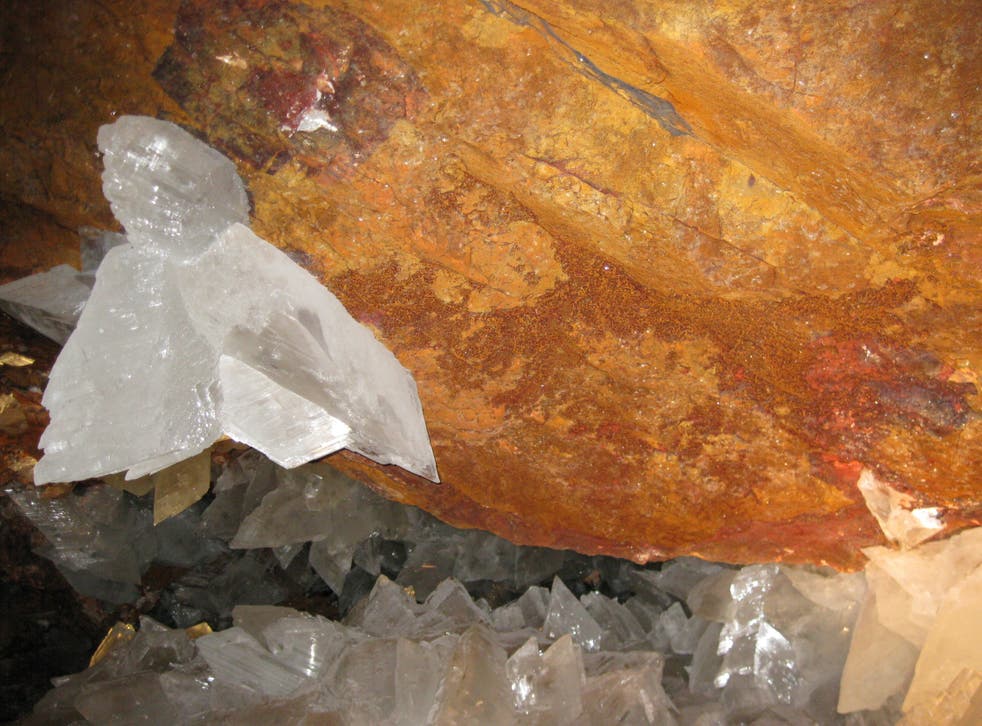 Ancient life forms that could be up to 50,000 years old have been found trapped inside crystals in tremndously hot Mexican caves, some as high as cathedrals.
The bizarre microbes were found dormant in Naica, Mexico, were able to exist by living on minerals such as iron and manganese, said Penelope Boston, head of NASA's Astrobiology Institute which made the discovery.
"It's super life" she said as she presented the discovery at the American Association for the Advancement of Science conference in Boston.
"It's simply another illustration of just how completely tough earth life is," she said.
Ms Boston, who revived the microbes both on the site and in a lab, said she is planning on doing more tests.
The findings are the results of nine years of work and have not yet been published in a scientific journal or been reviewed by peers.
The scientific team found there were 40 different strains of microbes and some viruses.
Some are 10 per cent different genetically about as far as humans are from mushrooms, Ms Boston said.
The Naica caves, in the northern state of Chihuahua, Mexico, are abandoned lead and zinc mines and are half a mile deep.
World's first commercially available flying car

Show all 5
Before drilling started by mining companies, the mines had been completely cut off from the outside world.
The mines were so hot that scientists had to wear light versions of space suits with ice packs all over their bodies, which also prevented contamination from the outside world.
Ms Boston said the team could only work 20 minutes at a time before having to cool down in a room that was about 38C.
Biologist at the University of South Florida, Norine Noonan, who did not take part in the study but was on a panel when Ms Boston presented her work, said: "Why are we surprised? As a biologist I would say life on earth is extremely tough and extremely versatile."
The 50,000-year-old microbes are not the oldest form of extreme life. A few years back, a different group of scientists published a study about microbes living in ice and salt that may be half a million years old and still alive.
Join our new commenting forum
Join thought-provoking conversations, follow other Independent readers and see their replies