Scientology: Parents use billboard to try and contact 'brainwashed' children
'You sign a billion-year contract... you work 100 hours a week for 10 cents an hour. It's just brutal'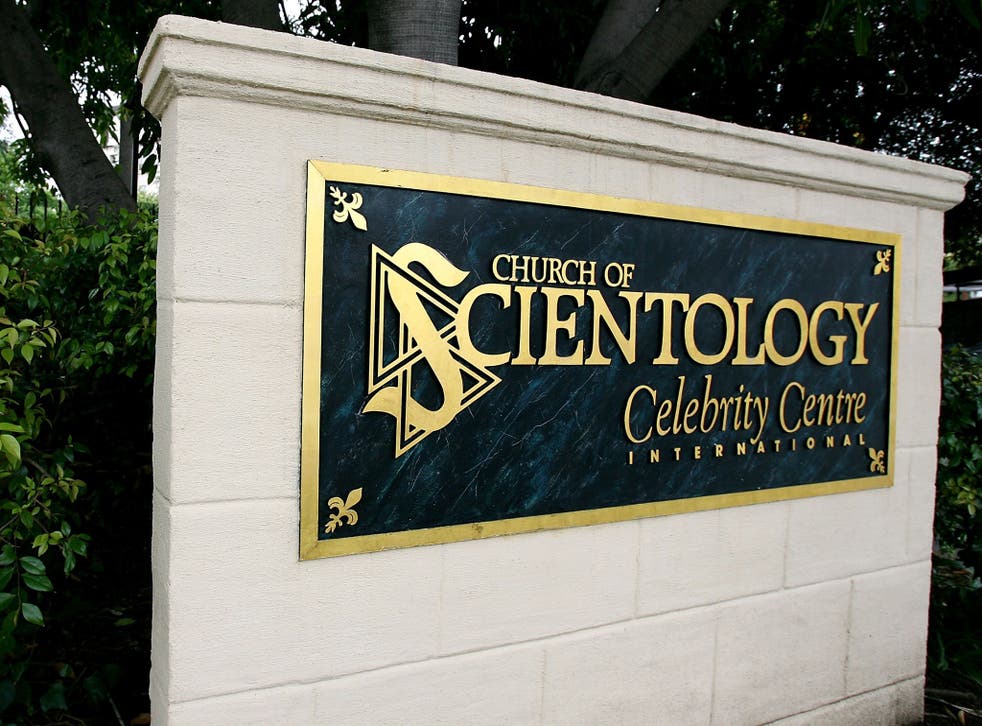 A Hollywood couple have erected a billboard begging their children to get in touch after they were "brainwashed" into signing "billion-year" contracts with the Church of Scientology,
Phil and Willie Jones, both in their 60s, are former Scientologists but have lost all touch with their adult children, Michael, 42, and Emily, 38, since these two joined the sect.
The pair hope the $8,000 billboard near Los Angeles' Dodger Stadium will encourage their offspring to make contact for the first time in two years.
The crowd-funded billboard bears the message "To my loved one in Scientology... call me", printed over the faces of hundreds of other individuals allegedly lost to the "disconnection" process which separated the Joneses from their children.
The couple say they met as teenage Scientologists, and were drawn into the movement by what Mr Jones describes as "hypnotism", "brainwashing" and "mental conditioning".
He estimates he has given $100,000 to $150,000 to the Church, telling the Hollywood Reporter this sum was "a lot less than most Scientologists end up giving."
"My son and daughter joined the Sea Organization, which is the full commitment," he said. "That's where you sign a billion-year contract... you work 100 hours a week for 10 cents an hour. It's just brutal."
Leah Remini Slams the Church of Scientology and Tom Cruise
Five years ago, the couple began to express doubts about the Church, and were swiftly excommunicated. 'Disconnection' followed, as Michael and Emily formally severed all contact with their parents. The couple haven't seen their children in three years or spoken to them for two.
Michael once hoped to become a musician, but once he signed up to the Scientology centre Mr Jones says "they killed his dream". As a junior member of the organisation, Michael is not allowed access to a mobile phone.
South Park, silent births and Nicole Kidman: The top 10 stories from the Church of Scientology

Show all 10
His sister Emily holds a more senior position, at one time working directly for David Miscavige, the current leader of the Church.
Mr Miscavige has been accused of physical abuse toward his employees, with a former secretary saying: "His viciousness and his cruelty to staff was unlike anything that I had ever experienced in my life."
Mr Jones hopes his Stop Scientology Disconnection campaign will help other families divided by disconnection to reunite.
"Stories [criticising Scientology] are probably the number one thing that helps them get out," he said. Two billboard companies pulled out of the campaign at short notice, prompting Mr Jones to suggest that the Church is trying to shut the project down.
In a statement, the Church of Scientology said: "The billboard in Echo Park is simply the latest in a series of publicity stunts by Phil and Willie Jones to stalk and harass their adult offspring... It is despicable that these individuals would use a private family matter to promote anti-religious hate and bigotry and harm their kids."
Join our new commenting forum
Join thought-provoking conversations, follow other Independent readers and see their replies