Scottish police advise US officers on alternatives to shooting unarmed people
Amid a spate of violence against unarmed individuals, a top Scottish police official questions why US police resort to using their guns
Rachael Revesz
New York
Monday 01 February 2016 22:26 Comments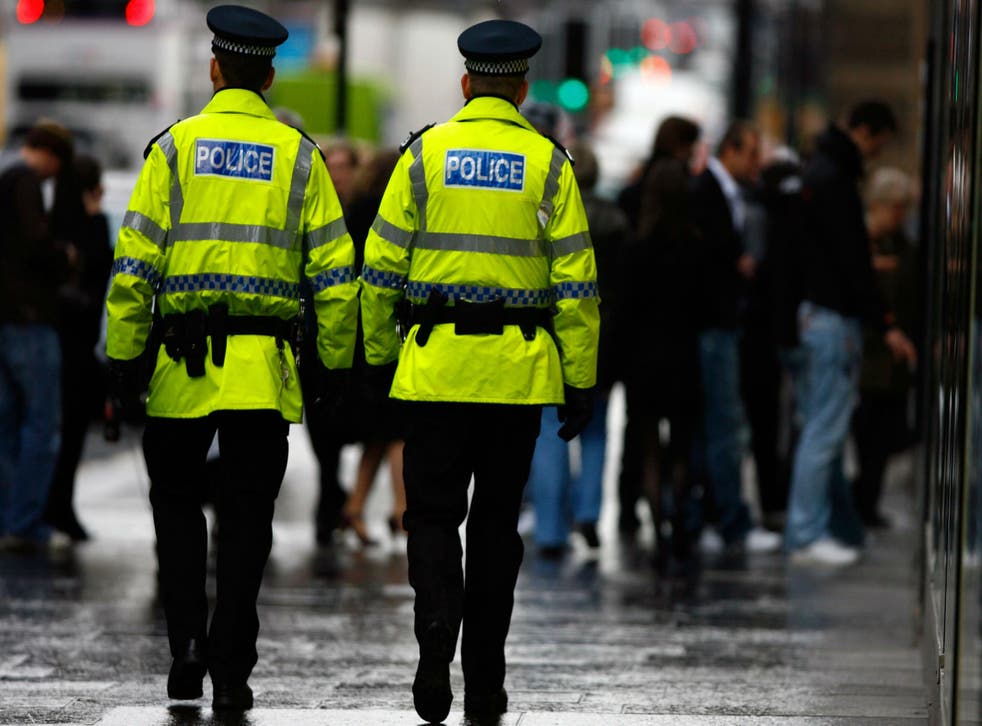 In the wake of several high profile cases of police killing unarmed individuals in the US, co-operation with a more peaceful police force in Scotland may herald changes amid a deeply embedded culture of violence and guns.
Scottish police have advised and helped train a group of US police chiefs in how to deal with unarmed people, especially when it comes to verbal communication and how to de-escalate tense conflict.
Following a conference in Scotland in November which 125 leading US police officers attended, Police Scotland's Assistant Chief Constable Bernard Higgins told The Independent that his colleagues felt a "wind of change".
"US officers talk about "lethal force" whereas my officers often talk about "mitigating the threat" - to me that's quite a significant cultural difference," said Mr Higgins, who has been a policeman for 27 years.
During the conference, which finished in Washington on Friday 29 January, attendees were shown video footage of US police shooting five or six times at unarmed people.
"[In Scotland] we ask officers to shoot once if necessary, and if that doesn't mitigate the threat, shoot again," explained Mr Higgins. "We shoot them once and give them first aid, to try and save their lives, as the suspect has as much the right to live as anyone else."
In one video shown at the conference, a US police officer shoots a person with suspected mental health issues within 13 seconds of arriving on the scene.
"One of the notions we tried to put in their heads was that it's ok to step back. Using aggression will only be met with aggression. The goal is to resolve a situation safely, not quickly," said Mr Higgins.
The conference comes after several high-profile cases of US policemen using lethal force on unarmed victims, such as the murder of teenagers Laquan McDonald in Chicago and Freddie Gray in Baltimore.
Many police departments in the US have been re-thinking how they deal with violence, including New York where they issued guidelines and a new tracking system for documenting force, as reported by The New York Times.
As Mr Higgins pointed out, with a strong culture of gun use and thousands of law enforcement agencies across the US, it would be difficult to adopt a consistent approach, but he insisted that the US could follow the example of the Scottish police, which has dealt with "hundreds, if not thousands" of cases of being threatened by people wielding knives, baseball bats and machetes.
"Is a guy in the US with a knife any more dangerous than a guy in Scotland with a knife?" he asked.
The last time a Scottish officer was murdered while on duty was on 17 June 1994, when Constable Lewis Fulton was stabbed by a mentally ill man in Glasgow.
When asked if US police forces were recruiting the type of people who might be too keen to use violence, Mr Higgins responded: "If you recruit the wrong type of individual you're doomed. The reality is we are looking for personality traits as much as anything else, as training will only take you so far."
Less than 2% of the Scottish police force is armed whilst on duty. The rest of the 17,000-strong force only carry an extendable baton, handcuffs and a pava spray when they are on patrol.
Scottish police have been sent to help train and advise overseas before, including the Falkland Islands and Malawi.
Register for free to continue reading
Registration is a free and easy way to support our truly independent journalism
By registering, you will also enjoy limited access to Premium articles, exclusive newsletters, commenting, and virtual events with our leading journalists
Already have an account? sign in
Join our new commenting forum
Join thought-provoking conversations, follow other Independent readers and see their replies