Sean Spicer says 20% tax on Mexican imports to fund the border wall was just one 'example' and not a policy proposal
The Press Secretary tried to clarify his remarks soon after he made them
Rachael Revesz
New York
Friday 27 January 2017 01:05 Comments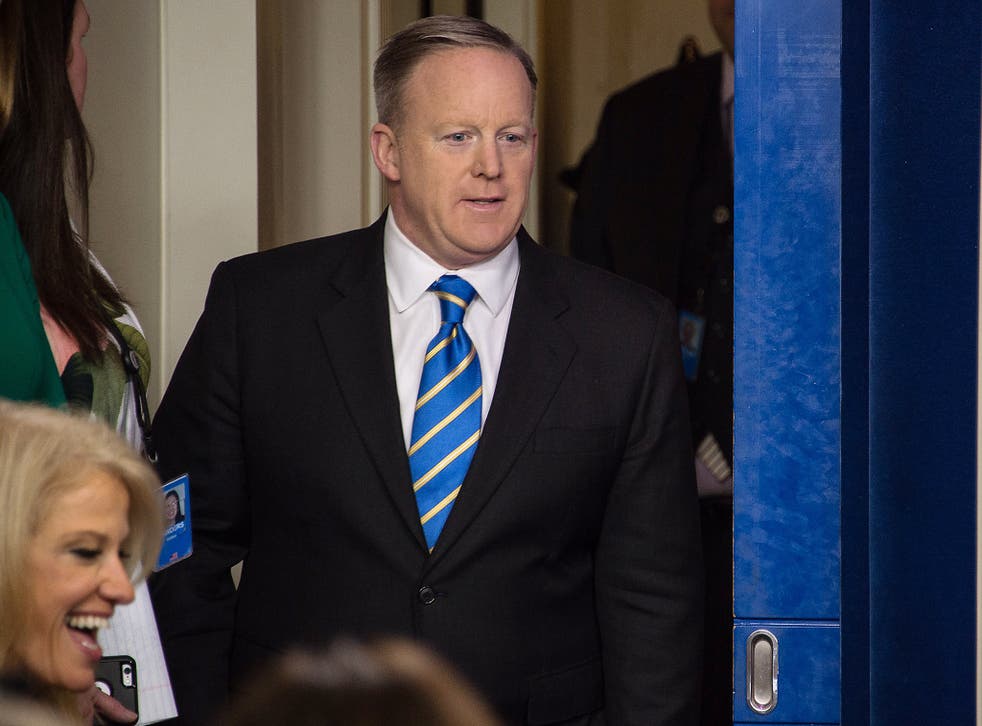 Shortly after Donald Trump's Press Secretary prompted a furore by suggesting a 20 per cent import tax on Mexican goods would help pay for the border wall, he tried to row it back.
Sean Spicer told NBC News that the tax was not a policy proposal, it was an example of how the US would pay for the wall and then ask Mexico to reimburse them.
The clarification came soon after he told a group of reporters on the Air Force One plane that the administration would hike Mexican imports by a fifth to cover the cost of the wall, prompting critics to question why he appeared to be making up policy on the spot.
White House chief of staff Reince Priebus also told NBC that the tax was only one of a "buffet of options", adding to a statement made the previous evening House Speaker Paul Ryan, who told MSNBC there were "various ways" Mexico could reimburse the US.
American taxpayers would be hardest hit by any such hike, paying more for imported goods such as cars and fruits and vegetables.
It could also prompt Mexico to hike prices on imported US goods in return, as well as violate trade deal NAFTA, which was signed under Bill Clinton and which Mr Trump has vowed to scrap.
Mr Trump has signed an executive order to begin the constriction of the wall along the 2,000 mile border already but has not suggested how Congress will stump up the $8 to $14 billion required.
Mexican President Enrique Peña Nieto said in a statement on Wednesday evening that he would not pay for the wall, and that he "regretted and rejected" the US' suggestion they would chip in.
The Mexican President cancelled a trip to visit Mr Trump next week following the incident which has only served to worsen relations between the neighbouring allies and trading partners.
Mr Trump responded he would "go a different route" and that the meeting would have been "fruitless".
Register for free to continue reading
Registration is a free and easy way to support our truly independent journalism
By registering, you will also enjoy limited access to Premium articles, exclusive newsletters, commenting, and virtual events with our leading journalists
Already have an account? sign in
Join our new commenting forum
Join thought-provoking conversations, follow other Independent readers and see their replies