Did Sean Spicer really hide in the bushes to avoid White House reporters?
Maya Oppenheim Comments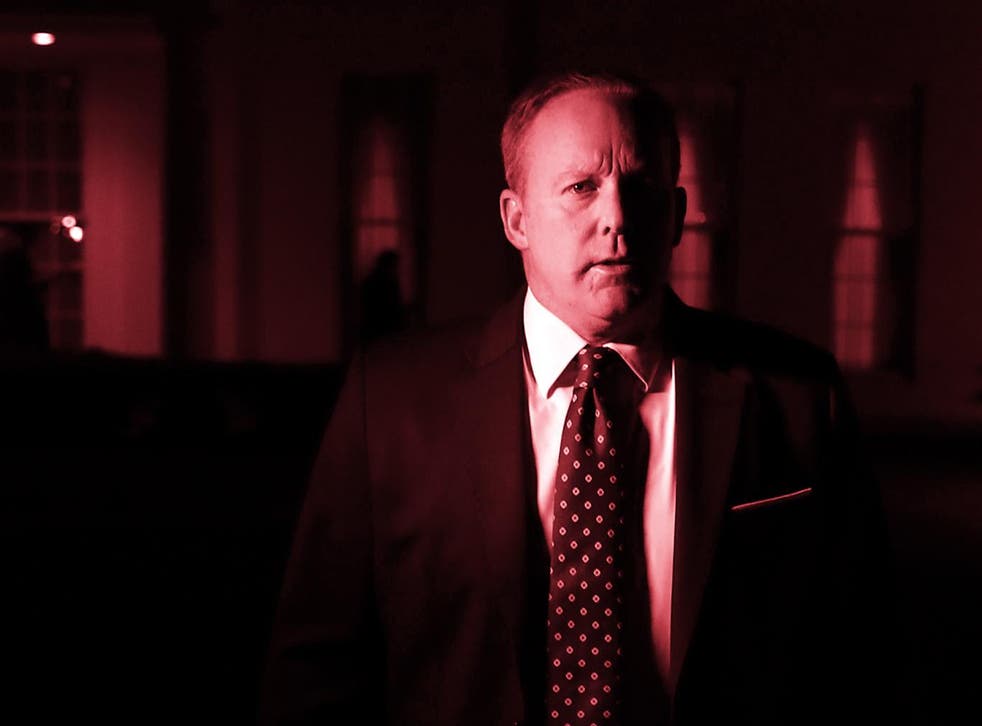 The Washington Post first reported on the saga, saying that Mr Spicer 'spent several minutes hidden in the bushes'
(Getty Images)
While the majority of coverage about Donald Trump's decision to fire FBI director James Comey has been serious, Sean Spicer's handling of the situation has provided some light-hearted relief.
The White House Press Secretary has been mocked for seeking refuge in the safety of a nearby hedgerow to evade questioning from reporters over Mr Comey's termination.
The Washington Post first reported on the saga, saying that Mr Spicer "spent several minutes hidden in the bushes" after giving a TV interview on an outside set.
According to the paper, Janet Montesi, an executive assistant in the press office, then emerged and told reporters that Mr Spicer would answer some questions as long as he was not filmed while doing so.
However, it has now emerged that Mr Spicer was not actually hiding "in the bushes" and was instead "among" the bushes.
The publication was forced to issue a correction to the story after a White House official took issue with the exact details of Mr Spicer's whereabouts after he'd retreated to the shrubbery.
The initial story, a colourful descriptive piece, has now been amended to reflect that Mr Spicer was hiding "among" the bushes rather than inside them.
The article now includes a note which reads: "EDITOR'S NOTE: This story has been updated to more precisely describe White House press secretary Sean Spicer's location late Tuesday night in the minutes before he briefed reporters. Spicer huddled with his staff among bushes near television sets on the White House grounds, not "in the bushes," as the story originally stated."
In this context, the definition of the words "in" and "among" is not massively different. The Cambridge Dictionary defines "Among" as being "in the middle of or surrounded by other things" and gives the example of: "The Rescue teams searched among the wreckage for survivors". On the other hand, they define "in" as being "inside a container, place, or area, or surrounded or closed off by something", and give the example of "I got stuck in a traffic jam for half an hour".
The correction garnered ridicule and amusement on Twitter, with New York Magazine branding it as "one of the great newspaper corrections of the Trump era".
Melissa McCarthy will reprise her role as Sean Spicer on Saturday Night Live this week and it is expected to include a reference to the bushes furore.
Register for free to continue reading
Registration is a free and easy way to support our truly independent journalism
By registering, you will also enjoy limited access to Premium articles, exclusive newsletters, commenting, and virtual events with our leading journalists
Already have an account? sign in
Join our new commenting forum
Join thought-provoking conversations, follow other Independent readers and see their replies