SeaWorld: Former trainer says deaths of three killer whales a 'disgrace to humanity'
One of the killer whales who died this year, Kasatka, featured in the award-winning film Blackfish
Fiona Keating
Sunday 20 August 2017 13:18 Comments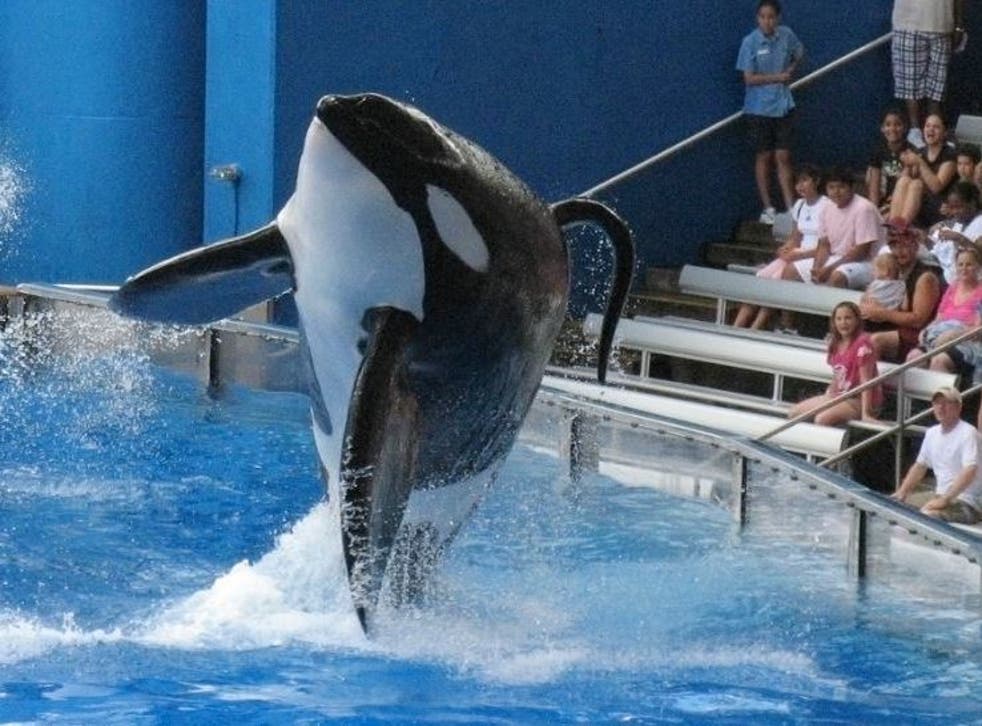 A former killer whale trainer at SeaWorld has spoken out about conditions at the attraction, after the deaths of three orcas there this year.
Last week, Kasatka became the third killer whale at the Californian theme park to die. She was put to sleep following lengthy treatment for lung disease, according to SeaWorld.
The orca was 41 years old, making her the oldest killer whale at SeaWorld in San Diego. According to wildlife charity Born Free, the majority of the animals kept in captivity do not live beyond 25 years.
And former trainer John Hargrove claimed Kasatka's death was caused by bacterial infections, because the creatures' immune system becomes impaired due to being given antibiotics for years.
"By the end she had lesions on her face, like an Aids patient," he told The Mail on Sunday.
"SeaWorld will never release the autopsy but the internal wounds will be far worse."
He added: "I have to speak out because if it stops just one person paying to go to a park where orcas are tortured to perform circus tricks, then Kasatka's death won't have been in vain."
Kasatka appeared in the award-winning film Blackfish, in which trainer Ken Peters nearly drowned after being dragged to the bottom of a tank by the 5,000-pound orca.
In October, three-month-old killer whale Kyara was also put down, with pneumonia given as the cause of death. She was the last of the now defunct captive breeding programme.
Tilikum died of a persistent bacterial infection in January and was believed to be about 36 years old. The male orca was involved in the death of trainer Dawn Brancheau in 2010 after Tilikum grabbed her pony tail and pulled her into the water.
In Mr Hargrove's account of Brancheau's death, she "had her scalp ripped off. Her spinal cord was severed. Her left arm was ripped off."
SeaWorld's killer whales

Show all 10
SeaWorld issued a statement denying the theme park was harmful for killer whales and for trainers working with the animals.
The Independent has contacted SeaWorld for comment.
The theme park, which Mr Hargove calls "a disgrace to humanity", will be phasing out the killer whale performances by 2019 after public sentiment turned against the orca performing antics such as jumping through hoops for entertainment.
Instead, SeaWorld will put on "natural orca encounters".
Register for free to continue reading
Registration is a free and easy way to support our truly independent journalism
By registering, you will also enjoy limited access to Premium articles, exclusive newsletters, commenting, and virtual events with our leading journalists
Already have an account? sign in
Join our new commenting forum
Join thought-provoking conversations, follow other Independent readers and see their replies