Secret Service investigates agent who suggests she wouldn't take a bullet for Donald Trump
The senior agent may have violated the Hatch Act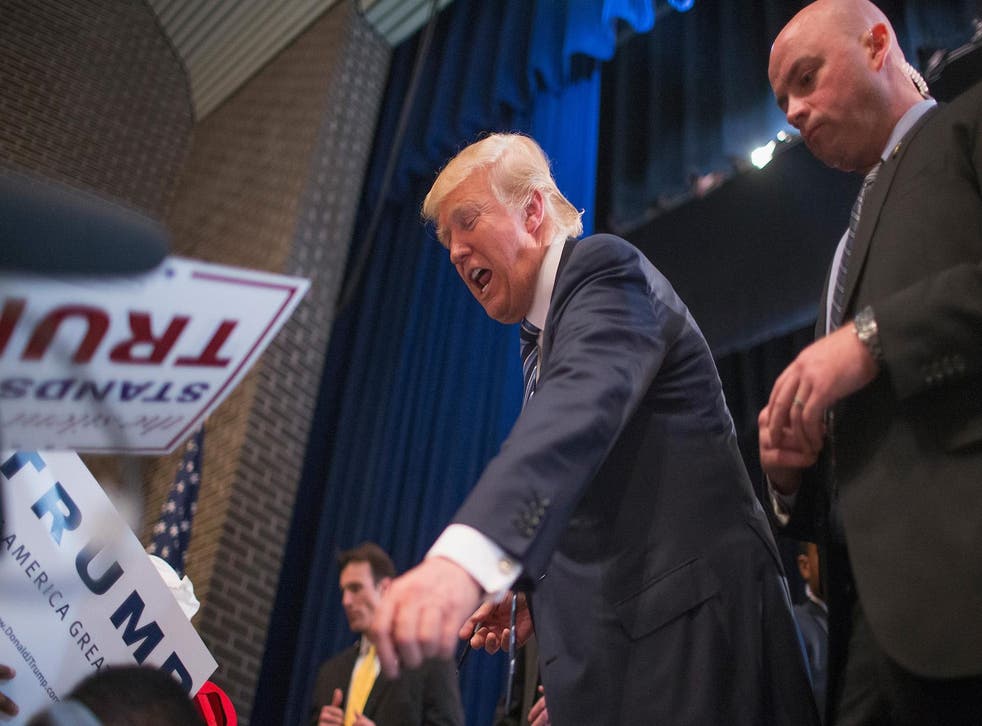 The Secret Service is investigating one of its agents after she suggested that she wouldn't take a bullet for President Donald Trump.
Kerry O'Grady, a senior agent based in Denver, published and deleted several Facebook posts saying that she supported Hillary Clinton during the 2016 campaign. She also admitted that she wouldn't honor federal laws preventing agents from speaking publicly about their political beliefs. On Tuesday, the agent reportedly deleted the posts after The Washington Examiner ran a story them.
"As a public servant for nearly 23 years, I struggle not to violate the Hatch Act. So I keep quiet and skirt the median," she wrote in one post. "To do otherwise can be a criminal offense for those in my position. Despite the fact that I am expected to take a bullet for both sides."
"But this world has changed and I have changed," she continued. "And I would take jail time over a bullet or an endorsement for what I believe to be disaster to this country and the strong and amazing women and minorities who reside here. Hatch Act be damned. I am with Her."
The Hatch Act was passed into law back in 1939 and prevents federal employees from engaging in politics to promote nonpartisanship within the Secret Service.
Thousands attend Women's March on Washington

Show all 18
On Tuesday, the Secret Service told CNN that is could not publicly comment on the matter but that it was aware of the Facebook posts in question, promising to take immediate and appropriate action.
"All Secret Service agents and employees are held to the highest standards of professional and ethical conduct," the agency said in a statement. "Any allegations of misconduct are taken seriously and swiftly investigated."
In her defense, the agent told the Examiner that she deleted the comments several days after posting them. "It was an internal struggle for me but as soon as I put it up," she explained. "I thought it was not the sentiment that I needed to share because I care very deeply about the mission."
Register for free to continue reading
Registration is a free and easy way to support our truly independent journalism
By registering, you will also enjoy limited access to Premium articles, exclusive newsletters, commenting, and virtual events with our leading journalists
Already have an account? sign in